Mind the Tech 2019
London Awaits Israeli Innovation: Who's Who at Calcalist's MindTheTech Conference
On September 11-13, top tier innovation leaders from the U.K. and Israel will gather in London to take part in an exclusive innovation event held by Calcalist
In September, Calcalist will host its third annual innovation and technology conference, Mind the Tech, in London. Investors, entrepreneurs, and executives from the U.K. and Israel will take part in the three-day conference taking place at Camden Market.

The conference is held in collaboration with LABS, KPMG, Camden Market, Gett, Remagine, UK Israel Tech Hub, EL AL and Thelma Tourism. The event will include a series of lectures and talks on innovation, technologies, business ties with Israel, and investment opportunities.

For more information on the conference and registration, click here.

The conference, which will take place on September 11-13, will open with a formal cocktail reception on Wednesday night, and on Thursday, the conference will be held at Camden House. A meet and pitch event will bring together Israeli entrepreneurs with leading venture capital funds and senior executives from British and other international corporations.
David Gilmour (left), Emma Lloyd, and Teddy Sagi.

One of the keynote speakers at the conference will be Israeli-born businessman Teddy Sagi. In March 2014, Sagi paid 400 million pounds for London's Camden Market, and since then acquired additional London real estate. He also founded shared office venture Labs, and is a controlling shareholder at London-listed cybersecurity company KAPE Technologies PLC and payment technology company SafeCharge International Group Ltd.

As part of the event, Calcalist will lead a delegation of selected Israeli startups that will showcase their technologies and meet with local investors and strategic partners in European and U.K.-based corporations. Israeli startups from the fields of retail and e-commerce, fintech, artificial intelligence and big data, smart mobility, and autonomous entertainment are welcomed to apply at London@calcalist.co.il.

Also in attendance will be Emma Lloyd, chief business development officer at London-headquartered media and telecommunications company Sky PLC. With 31,000 employees, Sky operates in seven European countries including the U.K., Germany, Italy, and Switzerland, and has 23 million customers.

Adam Field, the head of global fan engagement at soccer team Chelsea FC, will speak on stage with Yossi Moldawsky, the co-founder and active chairman of Ramat Gan, Israel-based venture capital firm Plus Ventures.

Wei Li, head of EMEA investment strategy for New York-headquartered management corporation BlackRock Inc., is another notable conference attendee. Li is also a commentator on leading economic channels such as Bloomberg and CNBC.

David Gilmour is the vice president of business development at London-listed British Petroleum Inc. (BP). In May 2018, the company invested $20 million in Israel-based battery startup StoreDot Ltd.

Ariel Cohen, co-founder of corporate travel startup TripActions Inc., is another conference speaker. In June, the company announced it had raised a $250 million series D funding round according to a $4 billion valuation. Based in Palo Alto, TripActions develops a business travel management service aimed at saving companies money on their employees' work-related trips. The company's customers include the likes of Lyft and Dropbox.

Ricky Knox, the co-founder and CEO of Tandem Bank, is aiming to disrupt the established banking system by creating a completely independent mobile-based bank.

Megumi Ikeda is the managing director at Hearst Ventures. She began her professional career as a journalist and worked at Dow Jones and CNN. Ikeda is also a board member of London-based software company Signal Media Ltd. She previously headed the European arm of the Peacock Equity Fund, GE Capital, and NBCUniversal's $250 million venture fund.

Jonathan Tudor is the director of technology and innovation strategy at British energy company Centrica PLC. Previously, he was the global managing director of BP Ventures.

Co-founder and CEO Tomer Weingarten of Israel-linked cybersecurity company Sentinel Labs Inc., also known as SentinelOne, will also be in attendance. In June, the company announced it has raised a $120 million funding round.

Rephael Sweary is the co-founder and president of WalkMe Inc. WalkMe nabbed its unicorn badge in August 2018 when it raised $40 million according to a $1 billion company valuation. WalkMe adds a layer of on-screen navigation guidance prompts on top of existing websites, helping users navigate through web pages.

Amir Orad, CEO of Israel-based business intelligence startup Sisense Ltd., is another conference attendee. Founded in 2004, Sisense develops software that allows companies with large datasets to gain insights on customers and users without requiring professional data analysis.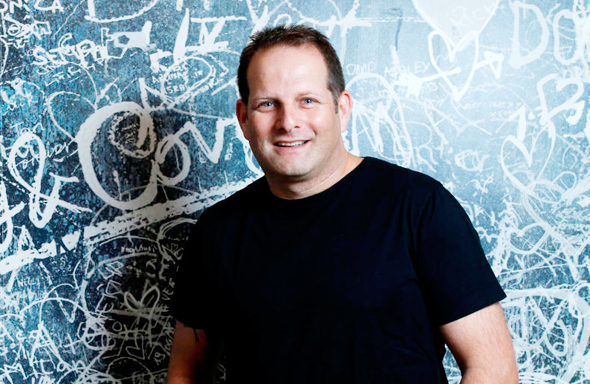 Zack ("Tzahi") Weisfeld. Photo: Amit Sha'al

Zack ("Tzahi") Weisfeld serves as the general manager of Ignite, Intel Corp.'s startup accelerator in Israel. Wiesfeld previously worked as the head of Microsoft for Startups.

Azmat Yusuf is the founder and president of public transportation application developer Citymapper Ltd. The company's app offers functions such as locating the nearest available electric scooter or shared bicycle and hailing a cab.

Trax Image Recognition CEO and co-founder Joel Bar-El will also be in attendance. The company is currently raising a $100 million round at a pre-funding valuation of $1.1 billion.

Amy Wyron is the vice president of business solutions at Israeli taxi-hailing company Gett Inc. The company is currently in the midst of preparing for its upcoming initial public offering, and has made repeated statements of its intent to achieve operational profitability in all its markets by the fourth quarter of 2019.

Autonomous drone developer Percepto, incorporated as Vision Cortex Ltd., develops computer vision and automation software for on-site drone systems. Ariel Avitan, the company's co-founder, will be presenting the company's drone technology.

Web telligence startup Cobwebs Technologies Ltd. announced it had raised $10 million from an unspecified U.S.-based hedge fund in March. The company develops a search engine capable of searching the dark web and the deep web for potentially illegal or terrorist activity. The system is capable of running background checks on individuals and providing real-time alerts on potentially harmful interactions.

Lod, Israel-based Nanomedic Technologies Ltd. develops and manufactures on-the-spot electrospun medical products. The company's signature product, a nanospun artificial layer of skin, aims to potentially replace the vast majority of traditional bandages. The transient fake skin can be combined with antibacterial creams, antibiotics, cannabinoids, hydrogel, and silicons, depending on the patient's needs. The temporary and transparent skin layer that Nanomedic generates is applied without actually touching the damaged skin, and peels off on its own once the patient's skin tissue has regenerated.

Sports tech startup PlayerMaker, incorporated as Motionize Israel Ltd., develops a data-based football coaching tool designed to analyze metrics for physical, technical, and biomechanical performance. To collect data, PlayerMaker uses motion sensors installed on players' shoes to track such indicators as gait and ball contact. PlayerMaker's technology is used by football teams such as AFC Wimbledon, Atlanta United FC, and Israel's Maccabi Tel Aviv F.C.

Haim Shani is the co-founder and general partner of Israel Growth Partners. Shani is the former CEO of Nasdaq-listed NICE Systems Ltd.

Ido Erlichman is the CEO of London-listed cybersecurity startup Kape Technologies PLC. Founded in 2011 as Crossrider PLC, Kape pivoted to the cybersecurity domain and changed its name in March.

Also attending the conference is Eze Vidra, co-founder of Tel Aviv-based venture capital firm Remagine Media Ventures LP and a former general partner at Google Ventures Europe.

David Fogel, co-founder and investor at Accelerated Digital Ventures, will also attend the event. Fogel, a former deputy director at Wayra UK, started his career in Israel, where he worked for a software services company. Fogel served as a mentor in five startup accelerators and worked with over 350 startups.

European investment fund Target Global will be represented by general partner Yaron Valler. The firm invested in several prominent companies including cooking ingredients delivery company Blue Apron Holdings Inc., New York-based ride-hailing app Juno, German food delivery company Delivery Hero SE, Auto1 Group GmbH, and Smartfrog.

Yaron Shahar is the CEO of London-based LabTech Investments Ltd., which was founded in 2018 to manage the real estate acquired by the Teddy Sagi Group in recent years. LabTech's portfolio includes London's Camden Market and dozens of commercial buildings in the city. LabTech also operates shared-office venture LABS, which currently has five locations in London, and one in Tel Aviv on the top five floors of Tel Aviv's Azrieli Sarona tower. LabTech also controls several tech companies that support its real estate activities.

Justine Zwerling is the head of primary markets Israel at the London Stock Exchange. As part of her job, Zwerling provides consultation and support for private companies and their investors when it comes to preparing for an initial public offering and assists them in establishing connections with other companies, investment banks, and public relations firms.

The conference will be led by Nimrod Kozlovski, a partner at Israel-based law firm HFN and a senior lecturer on cyber studies at Tel Aviv University. Additional participants are Dina Pasca-Raz, a partner at KPMG; Shahar Markovitch, the head of digital and information at Israeli national carrier El Al Israel Airlines Ltd.; Aya Magen, CEO of Israeli travel agency Talma Travel And Tours Ltd.; and Ayelet Mavor, the director of the U.K. Israel Tech Hub.

Taking part in Calcalist's delegation will be dozens of Israeli entrepreneurs from the country's most prominent startups. These include customer analytics startup Glassbox Digital UK Ltd.; encrypted data collaboration startup Duality Technologies Inc.; home network cybersecurity startup Securing SAM Ltd.; automatic checkout startup SuperSmart Ltd.; measurement app developer My Size Inc.; mobile ticketing app developer HopOn Ltd.; information security startup PerimeterX Inc.; payroll management startup Papaya Global Ltd.; endpoint security startup Minerva Labs Ltd.; and online real estate company Home-Made UK Properties Ltd.

As part of the convention, the delegation'd startups will take part in an exclusive Meet & Pitch event, participated by senior representatives from some of the world's leading companies and funds, including Amazon Web Services (AWS), Facebook, Target Global, Tesco, Citi Ventures, Barclays PLC, Credit Suisse AG, Hearst Ventures, Consensus Business Group Ltd., TPG Capital, BlackRock Inc., the London Stock Exchange, LabTech, BP, State of Mind Ventures, New Era Capital Partners, Techstars Central LLC, Qualcomm Ventures, Bristows LLP, Tel Aviv University's investment arm TAU Venture, Entrée Capital, Reimagine Ventures, Redline Capital Management, Angular Ventures, Zelig Associates Europe LLP, Boom25 ( UK) Ltd., and Demtech Ventures.