With SodaStream Insider Trading Investigation Looming, Daniel Birnbaum Resigns From Seedo
Birenbaum joined the board of the Israeli home cannabis growing device company in March, making a personal investment of $350,000. At the time, he was the star CEO who led SodaStream through its $3.2 billion PepsiCo buyout
In the midst of the ongoing insider trading investigation against him, Daniel Birenbaum, former CEO of water carbonation products company SodaStream International Ltd., has stepped down from the board of home cannabis farming startup Seedo. One person familiar with the matter who spoke to Calcalist on condition of anonymity confirmed the resignation, which was announced to Seedo employees on Monday.

According to the person, Birnbaum told Seedo employees his departure was due to certain deficiencies and conflicts of interest by some of Seedo's board members and employees. Birnbaum joined Seedo's board in March, and has invested a total of $350,000 in the company.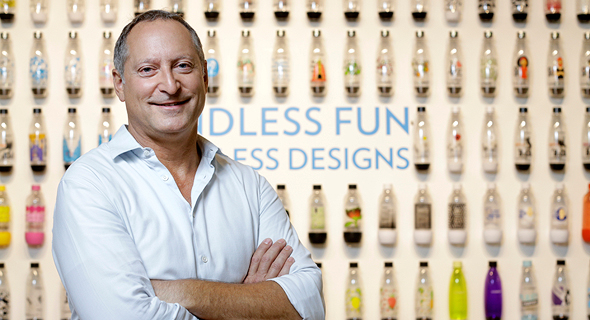 Daniel Birnbaum. Photo: Amit Sha'al

Birnbaum has been under investigation for insider trading allegations since September. Birnbaum allegedly provided a close acquaintance, who was also a former employee, with information that led her to buy company stock ahead of official announcements that bumped up the stock's valuation, including before the public announcement of SodaStream's $3.2 billion acquisition by PepsiCo in 2018.

Founded in 2013, Seedo, which was incorporated as Eroll Grow Tech Ltd., develops a device about the size of a mini-fridge that automatically creates the optimal conditions for growing cannabis and other plants at home. Seedo's device can monitor a plant's development state and ascertain its needs using computer vision technologies.

its brand ambassador.