Opinion
High Profile Spy Companies Are Damaging Israel's Image
Israel's tech ecosystem is world-renowned for its innovation, but companies like NSO, Black Cube, and AnyVision are casting a sinister shadow over it
Over the weekend, the Cyprus Police confiscated a "spy van" that roamed the streets of Larnaca loaded with surveillance equipment valued at $9 million. The owner of the vehicle, according to local reports, is one Tal Dilian, formerly the head of the Israeli military's intelligence directorate's tech unit.

Dilian retired from the Israeli military and turned to the private market 17 years ago and has since become a multimillionaire, according to an extensive profile of him published by Forbes in August.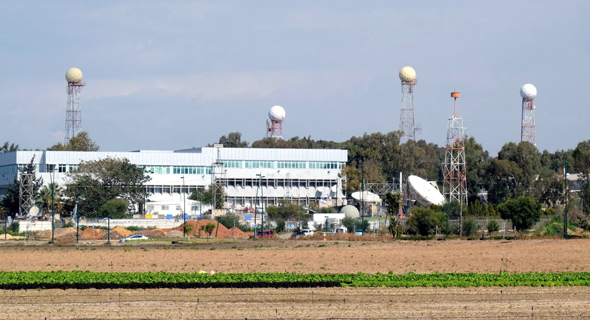 The Headquarters of unit 8200. Photo: Yariv Katz

Dilian's spy van can intercept data such as Whatsapp and Facebook messages, contacts, call logs, and text messages from any phone in a one-kilometer radius, according to Forbes. Other technologies incorporated in the vehicle include facial recognition and the ability to locate all phones in the country within minutes.

The van and the technologies it holds are offered by Dilian's company, Intellexa Ltd., as part of the spy services it provides to different countries in the world, and its presence in Cyprus was enough to cause some political unrest. In a written statement released Friday, Andros Kyprianou, head of Cyprus' opposition party, the Progressive Party of Working People, urged the state to operate and immediately confiscate Dilian's equipment.

Dilian is not an isolated case. He is part of a vast ecosystem of Israeli companies developing and marketing spying and surveillance technologies to other countries and even private entities. Perhaps the most infamous company in this regard is Herzliya-based NSO Group, the developer of phone hacking software Pegasus.

In October, Facebook filed a lawsuit against NSO, claiming the company's technology was used to piggyback on messaging app subsidiary WhatsApp, targeting more than 1,400 users in 20 countries, many of which were human rights activists and journalists.

One of the many addendums to Facebook's lawsuit was a 2015 contract signed between the government of Ghana and a local representative for NSO, called Infralocks Development Ltd., and an accompanying pamphlet that outlined NSO's capabilities. According to the contract, Ghana paid $8 million for NSO's Pegasus software, for training personnel in using the software, and for ongoing technical support.

This is not the first time NSO's conduct has been questioned in and outside of court. Earlier in October, Amnesty International published a report accusing NSO of spying on Moroccan human rights activists, previously harassed by their government.

In 2016, researchers from the University of Toronto's The Citizen Lab, a digital and human rights research group, reported that a spyware developed and marketed by NSO was used in the United Arab Emirates to target human rights activist Ahmed Mansoor, who has been incarcerated since 2017 and is currently serving a 10-year sentence for posts he published on social media. In 2017, the group again pointed fingers at NSO's spyware, this time reporting it was used to target activists, journalists, and political opposition in Mexico.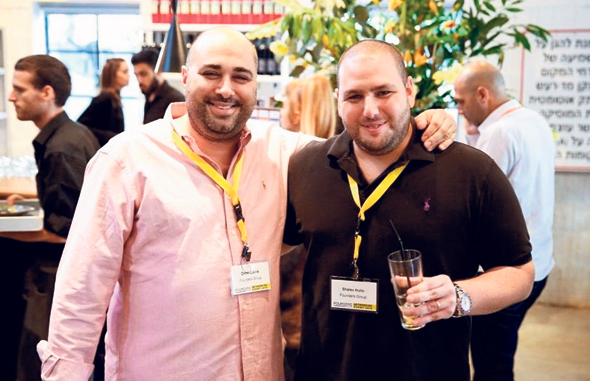 NSO co-founders Omri Lavie (right) and Shalev Hulio. Photo: Bar Cohen

In December 2018, an associate of Saudi journalist Jamal Khashoggi, who was brutally killed inside his country's embassy in Istanbul earlier that year, sued NSO, claiming the company's interception of his communications with Khashoggi significantly contributed to the Saudi regime's decision to eliminate him. NSO's connection to Khashoggi was first found by Citizen's Lab.

The Citizen Lab also found similar faults in the conduct of another Israeli company, defense contractor Elbit Systems Ltd. In a 2017 report, the organization said that Elbit supplied the Ethiopian regime with a Pegasus-like software, developed by subsidiary Cyberbit Ltd. The state used the software to target journalists and activists advocating for the country's Oromo minority.

Another Israeli company that has been in the not-so-flattering limelight in the past few weeks is facial recognition startup AnyVision Interactive Technologies Ltd. In October, NBC News and Israeli media outlets reported that Anyvision's technology was being used by Israeli military forces to spy on Palestinians in the West Bank. AnyVision denied the claims, stating the technology is only being used at checkpoints in the West Bank, but it seems Microsoft, one of its biggest backers, remained less than reassured. On Friday, the software giant announced it had hired former U.S. Attorney General Eric Holder to look into whether the use of AnyVision's technology by Israeli forces violated any of Microsoft's ethical AI principles.

Another prominent Israeli actor in the field of surveillance is Black Cube, whose team is reportedly composed of ex-Mossad and former Israel Security Agency (Shin Bet) agents. Among the Israeli officials to hold positions on Black Cube's board over the years are former Mossad directors Meir Dagan and Efraim Halevy and former chief of the Israeli Police Yohanan Danino.

Black Cube first came to public awareness in 2017 when the New Yorker magazine revealed that now-disgraced Hollywood producer Harvey Weinstein contracted it to collect information on an actress accusing him of sexual misconduct. Black Cube has apologized for taking the Weinstein job, but the company has since been linked to several other controversial incidents, including the targeting of officials in the Obama administration, and, allegedly, of a member of The Citizen Lab.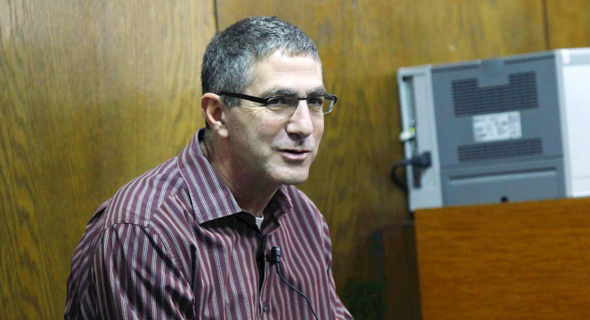 Tal Dillian. Photo: Amit Sha'al

These companies rarely act alone and often maintain business ties between them. For example, Circles Technologies, another surveillance company co-founded by Dilian, was acquired in 2014 by San Francisco-based equity firm Francisco Partners, which merged it into NSO, in which it held a majority stake at the time.

But these companies have an even more dominant common denominator—all of them were established or are staffed by Israeli military and security veterans. People who move on to the private sector after their discharge and use the knowledge, professional expertise, and practical experience they gained in Unit 8200, the Israeli military's equivalent of the NSA, in the Mossad, or in Shin Bet to develop products they sell to the highest bidder. This can be a private entity looking to discredit a business rival or prevent damaging information from coming to light, or countries with a shady record at best when it comes to upholding human rights.

Israel's tech ecosystem is world-renowned for its innovation but companies like NSO, Black Cube, and AnyVision are casting a sinister shadow over it. In the eyes of the public and the media, Israel is beginning to be painted more and more as a country that helps others—be them states, companies, or individuals—terrorize rivals and strengthen the hold of dark regimes and aggressive corporates. This goes far beyond standard dilemmas on whether the activities of private companies should be limited.

Israel not only trains these companies' executives, providing them with the required skills to create their products, but it also authorizes all exports of Israeli security technologies, making it even more culpable. Israel can no longer sit back and ignore these atrocities. The Israeli Ministry of Defense, as the body responsible for regulating such sales, can and must do more to prevent Israeli technologies from getting into the wrong hands. The state should also look into ways to prevent the skills with which it endows its soldiers and agents from becoming a commodity sold to the highest bidder. Even if Israel remains unconcerned with the moral implications of these activities, perhaps it should take action to prevent further damage to the carefully constructed image of an advanced democracy it is trying to present to the world.