Teva Fights Muddy Reputation With Positive Report
Calcalist obtained a report commissioned by the Israeli drugmaker that details its economic contribution to the countries in which it operates
After several years of financial and legal troubles, Teva Pharmaceutical Industries Ltd. seems to be fed up with being the punching bag of investors and the American regulators. Calcalist has obtained a special report commissioned by Teva from a U.S.-based researcher that sheds light on the company's economic contribution to countries where it has significant operations.

The report was written by economic researcher Alex Brill, a resident fellow at the American Enterprise Institute who worked as a White House economist and advisor during the George W. Bush years. The research looked at parameters such as employment, employee wages, and contribution to local gross domestic product (GDP). It surveyed 19 of the 60 countries Teva operates in, which together account for 77% of its employees.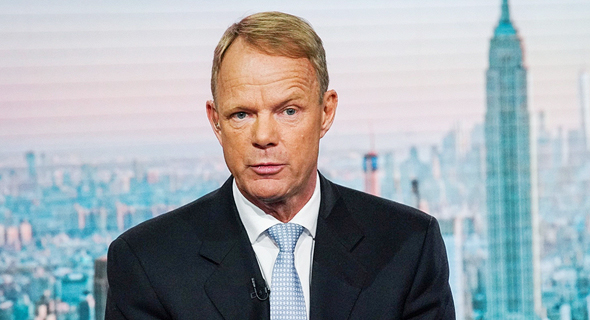 Teva CEO Kåre Schultz. Photo: Bloomberg

Brill received the basic data—the number of people Teva employs in each country and their salaries—from the company, he told Calcalist. He then relied on commonplace economic models to calculate Teva's contribution to GDP and employment in each country, he said.

The report pertains only to 2018, the first year of the aggressive reorganization plan put into motion by then new-CEO Kåre Schultz, during which 11,500 Teva employees were laid off, many of them in the U.S. Teva continued its wide-ranging cuts in 2019, and Schultz has stated the company will be closing additional factories in 2020, meaning the employment data referenced in the report could have changed since. Teva is set to release its financial reports for 2019 on February 12, at which point it will also provide updated data regarding its recent layoffs.

The main conclusion of Brill's report is that Teva makes a significant contribution to the economies of the countries where it operates, via both direct and indirect employment. Calculations of indirect employment and contribution to GDP are based on wages, payments such as office and warehouses leases, and payment for services such as cargo delivery. In the 19 countries surveyed, Teva employed—directly and indirectly—230,000 people and contributed $50.7 billion to their aggregate GDP. For the 41 countries that were not included in the report— two of which, India and Mexico, host significant Teva operations—Teva contributed $10 billion to the GDP according to an estimation included in the report. According to Brill's calculations, Teva contributed $60.7 billion to global GDP in 2018.

Teva's largest contribution, of course, is to the Israeli economy. Even after the layoffs, the company is one of the biggest local employers, with 4,800 direct employees. According to the models used in the report, the company contributed indirectly to the employment of 19,100 additional people. It should be noted that the Israeli part of the research was carried out by Israel-based consultancy company, Rotem Strategy, and not Brill.

Teva is likely to wave these numbers during its settlement negotiations with various U.S. authorities. The company, along with other U.S. drug manufacturers and distributors, is being sued for its alleged part in the nation's opioid abuse epidemic and the resultant deaths of many Americans. Some of these companies have already reached tentative settlements, as did Teva, which agreed to pay $250 million over the next 10 years and donate buprenorphine naloxone, a medication used to treat opioid use disorder, in quantities valued at around $23 billion in wholesale acquisition costs.

Teva is still involved in another legal matter in the U.S., allegations that the company conspired with 19 of its rivals to create a price-fixing cartel for generic medicine. According to media reports made over the last few months, Teva and other companies are in talks with the U.S. Department of Justice to pay a fine and close the matter without criminal charges.