WeTech Berlin
These Are the Startups Selected to Showcase Their Technology in Berlin (Part 5)
The fifth group of startups selected to participate in CTech and Calcalist's upcoming conference in Berlin revealed: Evercompliant , Pick a Pier, Plentific, QEDIT, Rewire.to, Xm Cyber, Home Made, PayKey, MyOR, Razor Labs, AceTech
On February 26, 2020, top tier business executives, entrepreneurs, and government representatives from Israel and Germany will gather in Berlin to take part in WeTech Berlin 2020, an exclusive innovation conference. The conference will include a series of unique encounters and discussions on topics with a focus on innovation and tech, business ties with Israel, investment opportunities, and more. During the conference, professional speakers will examine the ways in which tech and innovation manifest in various fields, from cyber and property-tech, to finance and artificial intelligence.

For more information on the conference and for registration, click here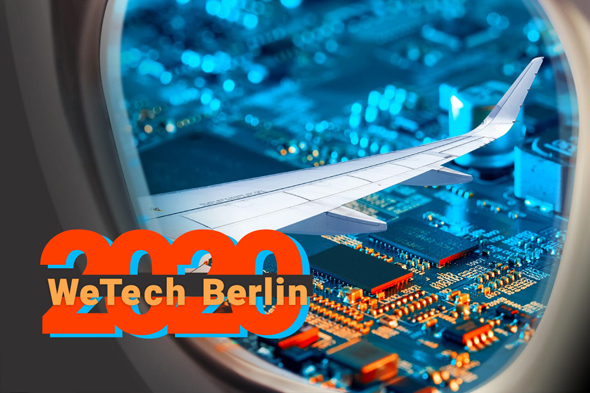 WeTech Berlin 2020

As part of the conference, CTech and Calcalist will host a Meet & Pitch event at which Israeli entrepreneurs and growth-stage companies will meet with top European executives and venture capitalists.

A delegation of selected Israeli startups that will showcase their technologies and meet with local investors and strategic partners in European and German-based corporations. The exclusive invite-only B2B event will be held as part of the conference and will bring together entrepreneurs and investors for personal meetings in a speed dating format.

Israeli startups from the fields of urban-tech, AI and big data, prop-tech, tech for good, cyber and intelligence tech, are welcome to apply by emailing omer.vermouth@calcalist.co.il.

Below are 11 of the startups selected to showcase their technology in Berlin.

EverCompliant

Founded: 2008

Founders: Ron Teicher, Noam Rabinovich, Raz Abramov

Investors: American Express Ventures, Arbor Ventures, Nyca Partners, Star Farm Ventures, Viola Ventures

Funding to date: $13 million

Field: cybersecurity

EverCompliant Ltd. develops software that uses artificial intelligence to automatically detect and prevent transaction laundering through seemingly legitimate storefront websites. The system enables merchant service providers to monitor and verify a third-party's identity and prevent the processing of fraudulent transactions.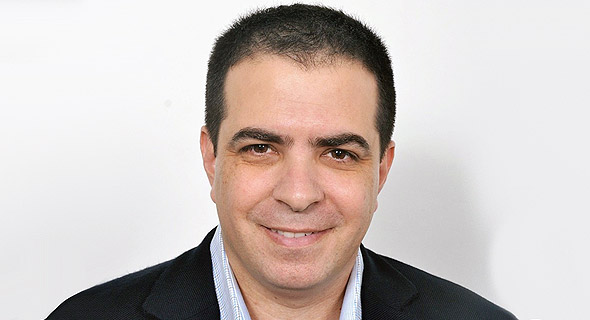 EverCompliant co-founder and CEO Ron Teicher. Photo: PR
Plentific
Founded: 2012
Founders: Emre Kazan, Cem Savas
Investors: Pi Labs, Target Global, Round Hill Ventures, A/O PropTech, PropTech Capital
Funding to date: $41 million
Field: proptech
Plentific Ltd. offers real estate owners and property managers an online marketplace for home repairs and maintenance services.
Pick a Pier
Founded: 2017
Founders: Idan Cohen, Asaf Cohen
Investors: undisclosed
Funding to date: undisclosed
Field: big data
Pick a Pier Ltd. utilizes big data analysis to optimize the mooring process for marinas and yacht owners.
QEDIT
Founded: 2016
Founders: Jonathan Rouach, Aviv Zohar, Ruben Arnold
Investors: Ant Financial, VMware and RGAX
Funding to date: $13 million
Field: data privacy
QED-it Systems Ltd. (QEDIT) helps companies boost the value of their data using zero-knowledge proof cryptography, amongst other secure techniques. The company operates in the finance, supply chain, insurance, and human resources sectors.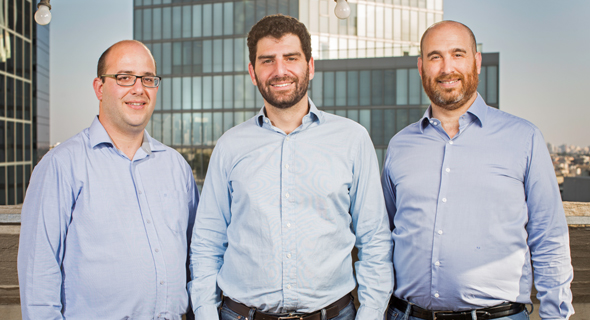 QEDIT's founders Aviv Zohar (left), Jonathan Rouach, and Ruben Arnold. Photo: Ronen Goldman
Home Made
Founded: 2017
Founders: Asaf Navot
Investors: VentureFriends, Tethys Equity
Funding to date: $4.2 million
Field: proptech
Home-Made UK Properties Ltd. provides a service alternative to real estate agencies. The company connects landlords with tenants, saving 60-90% of the marketing fees.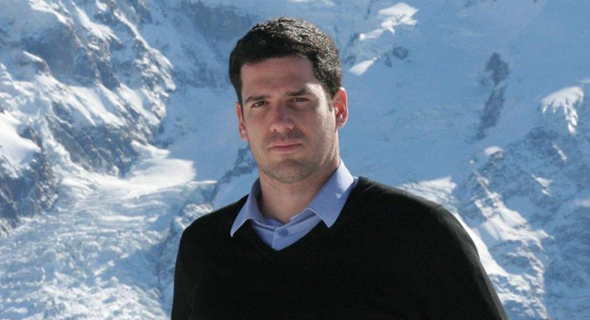 Founder Asaf Navot. Photo: Home Made
Rewire
Founded: 2015
Founders: Guy Kashtan, Saar Yahalom, Or Benoz, Adi Ben Dayan
Investors: Viola Fintech, Moneta Capital, OurCrowd, BNP Paribas, Opera Tech Ventures, Standard Bank of South Africa
Funding to date: $17 million
Field: fintech
Rewire Ltd. provides innovative cross-border international banking platform for migrants in Europe. By partnering with leading banks in migrants' countries of origin, Rewire's technology enables migrants to deposit money into a digital bank account which can be used locally, issue a debit card and transfer funds home.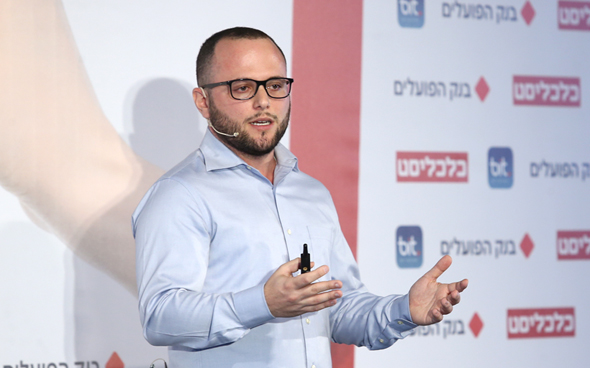 Co-founder Guy Kashtan. Photo: Orel Cohen

PayKey

Founded: 2014

Founders: Daniel Peled, Offer Markovich

Investors: Finlab, Magma Venture Partners, SBI Holdings, E.ventures, SixThirty Ventures

Funding to date: $16.4 million

Field: fintech

PayKey, incorporated as Decentralized Mobile Applications Ltd., develops a mobile keyboard that integrates with installed mobile banking applications, allowing users to perform financial transactions from social and chat platforms, without needing to open their bank's dedicated app.

MyOR

Founded: 2018

Founders: Michael Brandwein, Ariel Katz, Roni Kohn

Investors: Arancia venture, Inder group and Ariel Katz

Funding to date: $4 million

Field: digital health

MyOr develops skin-surface noninvasive monitoring technologies to help prevent diseases. The company utilizes machine learning and AI technologies to monitor and analyze various biomarkers, such as microbiome analytics and metabolites.

XM Cyber

Founded: 2016

Founders: Noam Erez, Tamir Pardo, Boaz Gorodissky

Investors: Nasdaq Ventures, Our Innovation Fund, UST Global

Funding to date: $37 million

Field: cybersecurity

XM Cyber Ltd. develops a cyber threat simulating platform designed to identify security gaps that could threaten a company's critical data.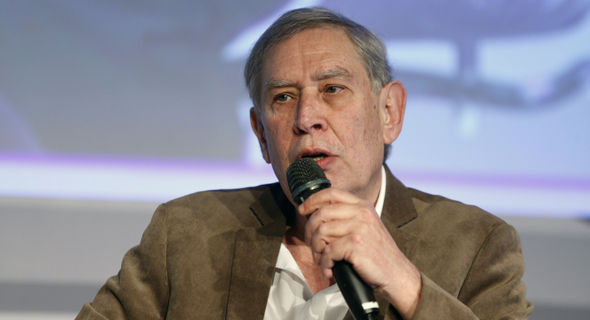 Co-founder Tamir Pardo. Photo: Amit Sha'al
Razor Labs
Founded: 2016
Founders: Raz Roditi, Ido Rozenberg, Michael Zolotov
Investors: undisclosed
Funding to date: bootstrapped
Field: AI
Razor Labs Ltd. utilizes artificial intelligence capabilities to offer industrial companies industry 4.0 services such as preventive maintenance, processes optimization, accurate forecasting, and visual inspection.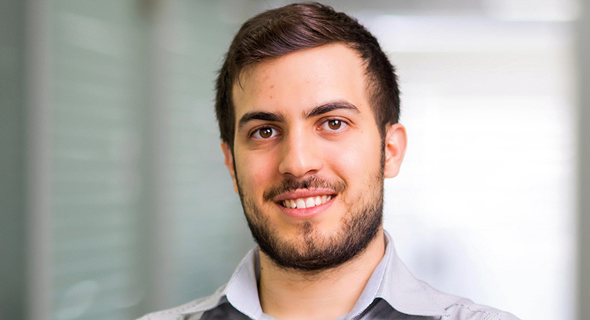 Razor Labs CEO and co-founder Raz Roditi. Photo: Razor Labs
AceTech
Founded: 2018
Founders: Ariel Katz
Investors: undisclosed
Funding to date: undisclosed
Field: biotech
AceTech develops precision medicine technology and biopharmaceutical products for the skin and the dental market sectors. The company utilizes biomedical sensors, AI, big data algorithms, and microbiome profiling to analyze and create personalized prescriptions and recommendations.
Startups Selected to Showcase Their Technology in Berlin (Part 1):
PointGrab, Syte, Flytrex, GOARC, Sixdof Space, Qsee, Anzu, Agrowing, TriEye, Percepto
Startups Selected to Showcase Their Technology in Berlin (Part 2):
Home Hero, HopOn, ePlane, Seebo, Biobeat, Hoopo, NoTraffic, Wave, Intsights, Venn
Startups Selected to Showcase Their Technology in Berlin (Part 3):
SparkBeyond, BreezoMeter, Otorio, Optimove, Radiflow, CHEQ, 3GSolar Photovoltaics, Skyline AI, CybeReady Learning Solutions, CybeReady, Juganu
Startups Selected to Showcase Their Technology in Berlin (Part 4):
Anachoic, Bllush, Arbe, GK8, Guardian Optical Technologies, SmartGreen, Freightos, Quicklizard, Zugreifen