WhatsApp down alerts spring up around the world
Malfunction primarily impacted 'last seen' status, both on Android and iOS operating systems
UPDATE 14/07/2020: WhatsApp down for the second time in a month >>
Read More:
U.S. or China: Who will end up winning the 5G Cold War?
This startup can translate babies' crying
How does a company that never turned a profit reach a $10 billion valuation?
Singapore is hungry for Israeli tech to help it meets its food sustainability goals
UPDATE: WhatsApp's 'Last Seen online' status features are back up as malfunctions are resolved
Hundreds of users around the world are reporting technical issues with chat application WhatsApp. According to the reports the last seen online status is not working, as well as some of the privacy settings issues. The malfunctions are being experienced both on Android and iOS operating systems.
Websites and apps such as independent outage monitor Down Detector, which monitor unusual activities on digital platforms have reported today (Friday) a sharp rise in reports on the Facebook owned chat app lately. Down Detector has registered a peak of 4,000 'WhatsApp down' reports. Out of those affected, about 70% are having problems with the WhatsApp last seen feature while 24 per cent are having connection issues.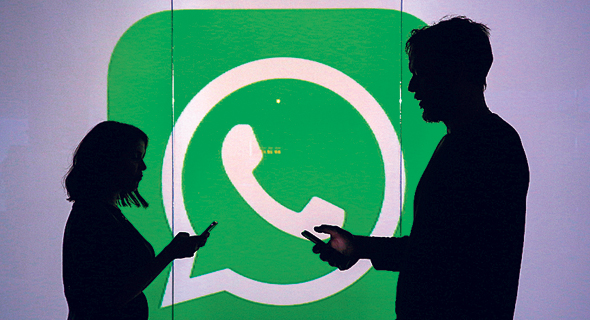 WhatsApp

The problems were reported by users around the world, from India to the U.K. The majority of WhatsApp users are able to send and receive messages on the chat app despite the malfunction.

WhatsApp, owned by Facebook, did not issue any official statement regarding the 'technical' issues.

Earlier this week WhatsApp launched a new feature: person-to-person payments. The new feature went live only in Brazil, the app's second-biggest market in the world, with 120 million users. WhatsApp's biggest market is India, with 400 million users.