Analysis
Technology vs. Torah: Israel's identity as the nation of startups and spirituality
In Israel, entrepreneurs see an opportunity to discover innovative technology while honoring the spiritual traditions of the country's history
Ask two people what they think of Israelis and you might get two different answers. The first one could describe a country with thousands of years of cultural, spiritual, and religious history. They might think about the Western Wall in Jerusalem or the scorching heat of the desert. Maybe they'll throw in a falafel there, too.

The second person could paint an entirely different portrait. They might think about some of the skyscrapers in Tel Aviv that are the office space to thousands of employees working on innovative technologies enjoyed by billions of people around the world. For dinner, they pick up an artisan pizza or freshly caught sushi and then scooter home.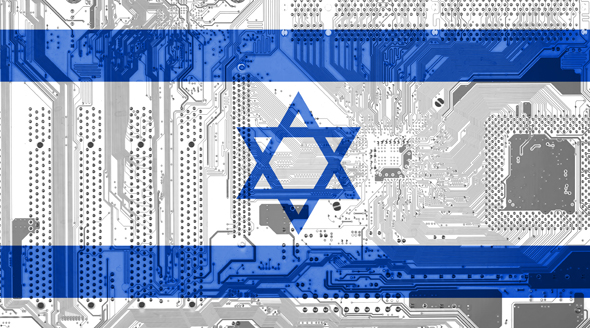 Photo: Shuterstock

Not many people realize that the two answers can describe the same place - or even the same people.

In its short history, Israel has carefully balanced these two identities as it matures and focuses on what reputation to export to the rest of the world. While most people live with a balance between modernity and tradition, many have started to battle with the rising conflicts that occur while living in a simultaneously innovative and religious state.

Coronavirus (Covid-19) might be the current focal point in appreciating the benefits of technology, but many of Israel's citizens challenge its necessity every Friday night when they welcome the Sabbath (Shabbat). For 25 hours, Jews across the country and the world switch off all electronic devices to pray or spend time with their families. Israel has, for its entire history, been battling its relationship with modernity and Jewish law for years.

Speaking with ZDNet, Octopus Systems CEO Tal Bar Or highlighted one of the most modern ways Israeli technology can come at odds with traditional culture. The Israeli company helps cities and crisis organizations with personal monitoring technologies. While the solution can be used to track Covid-19 cases in Israel, which currently has some of the worst numbers in the world, the religious community of Bnai Brak had a different idea.

"The situation we faced in Bnei Brak was very unusual, as we needed to implement high-tech solutions in a city whose population rejects technology," Or told the publication. At time of writing, the ultra-orthodox community is home to 220,000 people but has more than 2,000 infected members of the community. The neighborhood is three times as dense as Manhattan - and yet they refuse to take advantage of some of the lifechanging technologies that are available right across the highway in Tel Aviv.

There have been some genuinely innovative ways that the religious community has integrated electrical devices into their everyday routines while also observing the 'halachic' laws in the Torah. For example, KosherLamp allows users to take advantage of a lightbulb and can even offer them the option to 'switch it off' using a twisted design that hides the rays when you want a dark room. KosherClock is a special alarm clock that rings for one minute, allowing people to wake up on Saturday morning without fear of missing morning prayers.

As Startup Nation becomes more developed and technology becomes more integral in people's lives, it will inevitably be more difficult for Shabbat observers to follow through with their commitment to halachic law. Books become digitized, board games become apps, and, increasingly, social gatherings take place over video-calling platforms like Zoom.

Looking ahead, the world will soon be swarmed with artificial intelligence and robotics that help us with our everyday tasks. Specialized alarm clocks or lights might be acceptable today, but computers that penetrate all aspects of our lives through smart homes might be inescapable tomorrow.

"The fact that AI sensors are continually learning about you even as you move around your home on Shabbat, does not necessarily constitute a violation of Shabbat (since it is an unintended consequence of your actions)," explained Rabbi Yosef Zvi Rimon when speaking to Rabbi Dr. Ari Zivotofsky for Jewish Action. "However, suppose you go downstairs to your kitchen on Shabbat morning and after a few minutes the shutters suddenly open and the coffeemaker begins preparing coffee because your smart home "recognizes" that at that particular time and temperature you like the shutters open and a coffee ready—that would be problematic. This is because AI is doing a forbidden melachah (cooking), as a result of your activity."

The line separating Israel's startup ecosystem and the citizens choosing to observe religious traditions is blurring. Homes are getting smarter and technologies are becoming more invasive in our lives - for better or worse. For the ultra-orthodox communities, the fight continues to respect the past traditions and values.

However, it hasn't stopped Israel from delivering on its other reputation: the startup capital of the world. In 2020, Tel Aviv and Jerusalem ranked joint #6 as Startup Genome's most attractive ecosystem for startups and innovation, and several companies were selected as pioneers by the World Economic Forum. For the startup nation, the work on the global stage has just begun.

The beauty of Israel's dual identity to the rest of the world is how they can comfortably co-exist with one another. While Jews still question their faith and commitment to it (something generally encouraged by Rabbis), there is no reason why steps can't be taken to respect both the startups and spirituality of the nation.