SPECIAL PROJECT
Most important Gateways to Israeli Tech - 2021
CTech's guide to the most significant gateways and decision-makers in Israeli tech across a variety of sectors and categories
There are hundreds of thousands of employees in thousands of startups, companies and global R&D centers in Israel that are responsible for the inventions and developments that have reached every corner of the earth (and beyond). That is the reason why we at CTech have decided to shine the spotlight on the sector's power players in a project we have named: Most Important Gateways to Israeli Tech - 2021.
The Israeli FinTech Gateways List >>
The Israeli Cyber Gateways List >>
The Israeli HealthTech Gateways List >>
The Israeli tech industry long ago completed its transformation from a small and daring sector whose every success creates wonder and excitement into one of the pillars of the local economy. This is no longer a case of a few startups working out of their home garage or incubators that rely on government funding to boost the development of breakthrough technologies - but of a giant industry that is present in every sector of the economy and benefits from a mutual interaction that inspires both sides. Even financial investment - the fuel that drives the constant progress of Israeli tech to the pinnacle of global innovation - has become a massive industry in itself thanks to the opportunities it creates for investors and, of course, for entrepreneurs.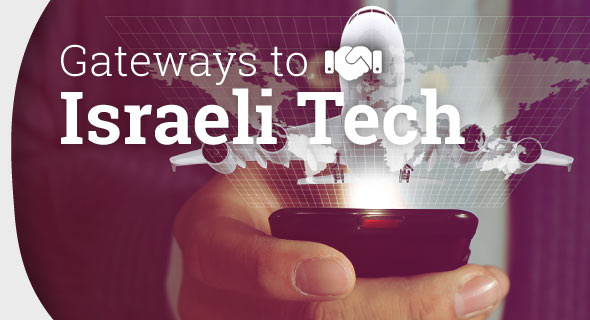 Most Important Gateways to Israeli Tech
As a website which operates under the motto of serving as a gateway between the local industry and international investors, we will map out over the coming months the most significant decision makers in Israeli tech across a variety of sectors and categories. The list of power brokers in this project was selected by a CTech and Calcalist committee with the aim of highlighting the local influencers to the website's readers from abroad (who make up over 70% of CTech's traffic).
Every few weeks CTech will uncover the leading figures in several verticals through interviews, profiles, and features written by the staff of CTech and Calcalist. In the first part of the project we will focus on the most important figures in some of the hottest sectors in tech: cybersecurity, healthtech, and fintech.