The Major Lawsuit Against Yoram Kraus and INFIBOND LTD. Has Been Rejected
The Tel Aviv district court dismissed the lawsuit for a total of NIS 18 million filed against Infibond and the main shareholder and CEO Yoram Kraus
The lawsuit has been dismissed once the plaintiff and its directors realized that they cannot prove their claims towards Kraus and Infibond. On august 2018, Tel Aviv Capital Tech Co., and its owners Ron Sade and Keren Mimon, filed a lawsuit for about 18 million NIS against the start-up company Infibond and Yoram Kraus, its owner. The claim regarded a commission that the plaintiff argued it is entitled to receive from Infibond and in relation to an investment that according to the plaintiff's claims, stands at 100 million USD.
The personal claim against Mr. Kraus attributed him negligence, act of fraud and more. Responding the claim, Infibond and Mr. Kraus replied that the amount of the investment subject of the claim stands at 15 million USD alone, and that the plaintiff and its owners has no, nor did they had any connection with basing the relations made with the investor in regard to the receiving of the investment, and that any accusation of negligence and fraud has nothing to do with reality.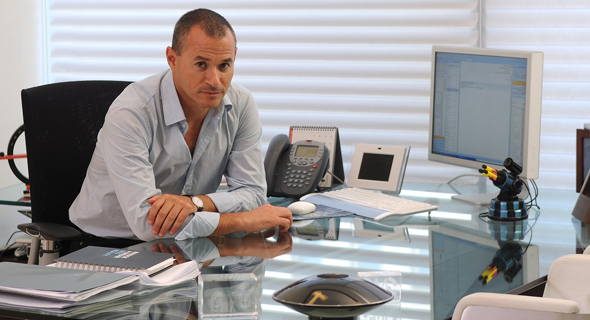 yoram Kraus

As aforesaid, a few days ago, J. Gershon Gontenbik of the Tel Aviv district court rejected the claim against Mr. Kraus and Infibond Co. and ruled that it is to be fully dismissed. Thus, in fact, the legal struggle and mutual quarrels between the parties which began at august 2018 came to an end, both in the courts and in the articles and reports published in various newspapers and websites.

Infibond Co. had reached a state of insolvency during the COVID-19 crisis. The suit that ended in nothing, alongside the harsh accusations that were attributed to Mr. Kraus, made it difficult for Infibond to attract investors and therefore brought it to shut down and release the 90 employees that worked at the company, a result which deprived the bread and butter of wider circles.

Mr. Kraus stated that the fact that the claim against him was rejected with the agreement of the plaintiff and its owners, teaches that the plaintiff and its directors understood at the beginning that these claims and accusations raised against him will not hold, and it is unfortunate that Infibond Co., a company which has been well funded by Mr. Kraus and many other investors, met the end of the road.

The plaintiff was represented by Nathan Meir Law Firm,

Mr. Kraus was represented by Adv. Chen Avitan.

This is a sponsored article. CTech is not liable for its contents.