LinkedIn exec invests in Israel's Loris.AI to save customer service
Loris.AI has developed an AI system that helps customer agents provide effective responses, reducing antagonizing chatbots
Former LinkedIn CEO and executive chairman Jeff Weiner has invested in Israel-based Loris.AI as part of its $5.1 million seed round led by the American arm of Vertex Ventures. Loris has built an AI-based system that helps customer service agents communicate effectively and efficiently with customers, reducing the need for bots which can often cause frustration.

"The entire Loris team is very excited to bring our innovative chat solution to market," said Etie Hertz, Chief Executive Officer at Loris. "Our real-time coaching software is a game-changer for customer care teams as it enables them to increase efficiency and the quality of conversations simultaneously, ultimately improving customer satisfaction and lifetime value."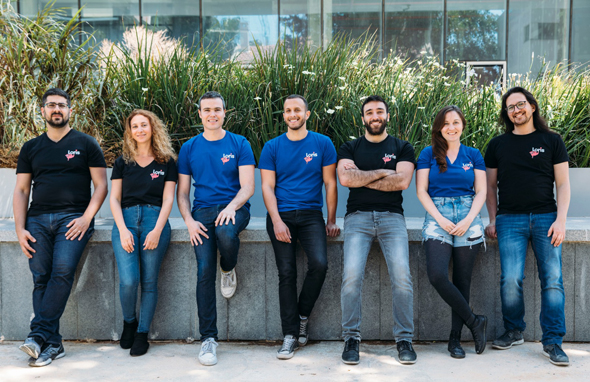 The Loris.AI team. Photo: Vered Farkash

The Loris algorithm analyzes the conversation between the service agent and the customer, measuring their emotional state and presenting recommendations on how to respond to the situation with the most appropriate messaging, language, or voice. It can generate insights for management regarding the agents' performance, as well as the customers' satisfaction.

In recent years, companies have seen higher demand in digital communication for customers instead of phone calls. The standard solution today, which is usually chatbots, can be incredibly frustrating for those who wish to speak with a real person perhaps for sensitive issues. With Loris, humans can give faster, more empathetic responses and streamline the process.

Loris.AI was founded in 2018 and has an R&D center in Israel and an office in New York. Its technology is being used by ride-hailing service Lyft, Freshly, and Slice. To date, it has raised $7.1 million in funding with other investors including Floodgate, Homebrew, and Kapor Capital.