Bank refuses to deposit pensioner's massive Bitcoin savings
69-year-old Esther Freeman invested around $3,000 in Bitcoin eight years ago, but Israel's Bank Hapoalim is unwilling to accept her 100x profits, claiming there is a "risk of money laundering and terror financing" as she made her initial purchase in cash
For more Crypto news from CTech - click here
This article first appeared on November 25, 2021 and is being reshared as part of CTech's Top 10 stories of 2021.
Sixty-nine-year-old Israeli pensioner Esther Freeman took the advice of her family members eight years ago and purchased NIS 10,000 (approximately $3,160) worth of Bitcoin. After HODLing (acronym standing for hold on for dear life) the digital currency for eight years, Freeman decided that she wanted to convert some of her Bitcoin to fiat money this past June, discovering that the value of her crypto had reached almost NIS 1 million.
Is Celsius the bank of the future or just a $3 billion-pyramid scheme?
Special project: The 50 Most Promising Israeli Startups - 2021
Special project: Israel's complete list of unicorns
Crypto entrepreneur Moshe Hogeg arrested on fraud
Is the tax authority coming for your Bitcoin?
"I'm young in spirit," said Freeman, who lives in assisted living. "I listened to my son and nephews and decided to give it a shot. I had no prior knowledge on the matter and was completely naive. I never dreamed that NIS 10,000 could become almost NIS 1 million."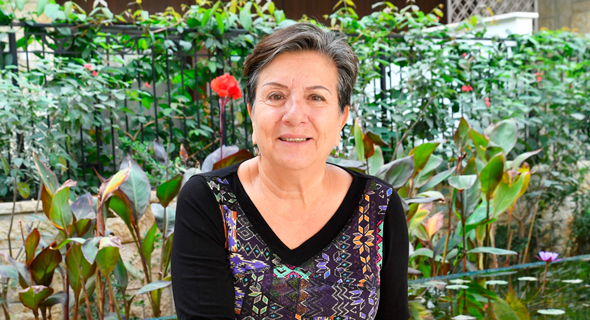 Esther Freeman. Photo: Haim Hornshtein

However, the fairytale story has yet to reach a happy ending. Freeman filed a lawsuit at the Tel Aviv District Court last week through attorneys Shaul Zioni and Lior Kiperman of the Zioni, Pillersdorf, Phillip Advocates law firm against Bank Hapoalim after it refused to deposit the funds she amassed through her Bitcoin investment. Freeman has held an account at the bank for the past 40 years, but the bank claims that it refuses to accept the funds as Freeman had purchased the Bitcoin in cash, and therefore it has no way of verifying the money route.

"The characteristics of digital currencies allow for them to be transferred in an anonymous and unregulated manner, many times circumventing the need to use financial institutions who are under anti-money laundering and terror financing regulations, and therefore this is an activity that carries a high risk of anti-money laundering and terror financing," the bank wrote in a letter sent to Freeman.

"The bank knows me," said Freeman. "I don't have any money anywhere other than in Bank Hapoalim. They know I'm not a money launderer and that I don't have any business outside the bank. I'm a pensioner and all four of my children also have accounts in the bank. I need this money to help one of my children to buy an apartment and for my own well-being."

"Despite repeated sentencing by the courts on the matter, unfortunately some of the banks continue to make it difficult for innocent clients wanting to deposit funds originating from digital currencies without any reason," added attorney Shaul Zioni. "This case is especially absurd as the plaintiff is a pensioner and a client of the bank for the past 40 years who needs the money. I hope that the bank will come to its senses and that there won't be any need for this justified lawsuit."

Bank Hapoalim said in response: "In accordance with the statement of claim, the client requested to deposit funds of around NIS 1 million converted from Bitcoin. According to the client, her son purchased the Bitcoin for her in cash. As can be seen in the statement of claim, no actual documentation was provided to verify the cash transaction. In addition, from some of the facts stated in the statement of claim it is apparent that the Bitcoin owned by the client was transferred between different wallets over time and wasn't held in a single wallet. The reason for transferring between wallets wasn't clarified. Considering these circumstances, in which the purchase was made in cash and the Bitcoin was transferred between wallets, the bank is obligated by law to clarify the source of the funds, something which wasn't possible in this particular case. Once we receive the required documentation by law we will be able to deposit the funds in the client's account."