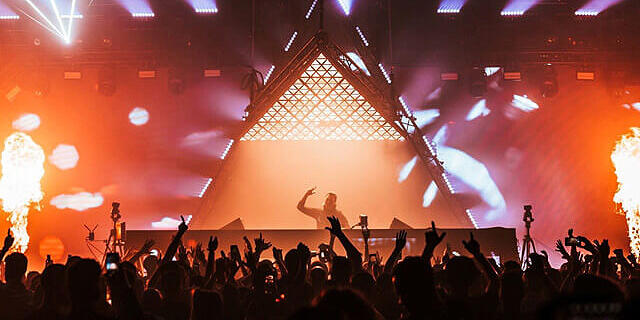 Round B

How to ensure fanfare doesn't trump product
The grand Hollywood-style celebrations startups are throwing for even minor milestones, lose sight of the big picture
Imagine a red carpet, cameras flashing, men in tuxedos and women with glamorous dresses, waiters with glasses of champagne bubbling on trays and a formidable guard standing at the entrance and pushing away the paparazzi and autograph hounds. The culture of launch events has gone from those once reserved for Hollywood premiere-like productions to a common occurrence that takes place around us with high frequency. Just as the bat mitzvah celebration has in recent years changed from simply hosting some relatives in the living room to a grand party in a fancy hall with a modeling photo session and a performance by Noa Kirel, or the high school graduation party has moved on from crowding into the school's gym to a costly American style prom - announcements of a new business venture are taking a cue from the ostentatious festivities that were previously reserved only for huge events from distant lands. Opening a new restaurant, launching the summer collection of a fashion house, inaugurating a new house, announcing the promotion of some hard-working employees to the rank of partners - all of these have long since turned from an intimate event to a show of strength trying to drop jaws among guests.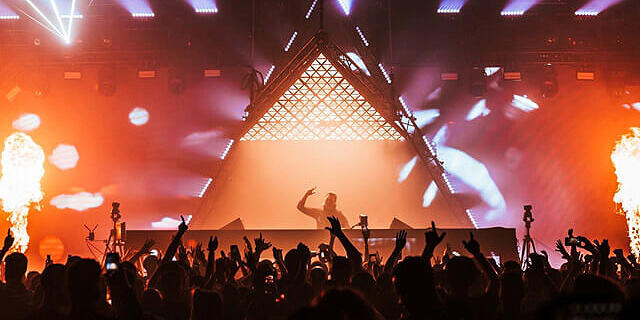 In the high-tech world, the trend of mass events has recently prevailed, trying to position the host company as strong, and especially to convey to the outside world that if the company allows itself to spend so much money, it is probably in an excellent position. The events that are usually held under the pretext of a "year-opening party", an "employee bonding evening" or an "announcement of the launch of version 2.74C for selected customers" are usually intended to convey power in a competitive market where images serve reality and largely shape it. I was invited to many festive launch events where companies announced a new product, and usually the equation is very clear to all present: the company spends a king's ransom on an event dripping with excess and self-satisfaction, and the guest agrees to be part of the scene, gets excited and uploads a photo to Instagram. And so the host company gets public attention for its investment. This culture was completely foreign to the high-tech world until a few years ago, and is part of a broader trend of adopting American status symbols that began with luxurious offices, vacations abroad and particularly generous terms of employment. But even if we put the braggart aside, especially in these days of cost reduction and preparation for the bear market, the concept of a "launch" and the accompanying solemnity seem to have been taken from an old world that is no more.
When I worked at a TV network, and in the field of video games, we would hold festive launches for our products. A TV series launched after filming ten or fifteen episodes, costing millions of dollars and requiring teamwork of tens or hundreds of people over a number of years, thus providing a sufficient reason to concentrate marketing efforts and try to give it a windfall. But not only the level and duration of the investment dictated this culture, but also the nature of the product. Once the TV series has been filmed and edited, it airs in a weekly broadcast slot, and its content remains constant. As was the case with video games we launched after years of development and production, also at astronomical costs, and from the moment they were burned on a DVD and packed in a designed cardboard box, we had no choice but to proudly announce them, attract as much attention and try to market them aggressively. But in the contemporary digital world, the product that goes live on the eve of the launch is nothing more than an initial reading of a direction for a product that will continue to change and take shape and end up with very little left of what characterized it on launch day. Frequent iterations and gathering information about product use to learn how to calibrate it accordingly, create a reality where the launch moment is no more than an arbitrary point in time where the product owner chooses to focus media attention at the current stage of product development process. All this begs the questions - is there a need to launch a product, and when is it right to do so?
We launched Piggy's app a few months ago. We did it with no advertising, no investment in marketing or acquiring users, we just uploaded the app to Apple and Google stores so that it could be downloaded and installed. And yet - we treat it as an app that has not yet been launched, because we have not yet gone through the public process of announcing it. The app today is as complex, sophisticated and rich as it was on the first day it hit the stores, and yet until now we are debating whether it is mature enough to look like an app that has already been launched, or continue to hide under the protective umbrella of an experimental app. How do you know that the time has come to cross this line, and what does the official announcement and the surrounding celebrations mean if the product continues to change and evolve all the time anyway? In the end the launch is less for the general public, and much more for the launching company itself, i.e. in this case for Piggy. The launching act, like other ceremonial acts (hoisting a trophy, receiving a doctorate, a wedding, etc.) is a symbolic act and the one who gets excited about it is mainly the happy celebrant. So after countless hesitations, excuses and concerns - we set an official launch date. In the spirit of the current economic situation and given that we are a small company with limited funding, it has not been turned into a big party, and yet we see this as a watershed moment after which our attitude towards the product changes, especially in terms of commitment to the user community. From the moment of launch, we must no longer cut corners, be forgiving with bugs and quality control, we must closely monitor activity, block offensive users more quickly, promote quality content quickly and in short - treat our product as a product that is "live". And although the product has really progressed and evolved (wait for the next update - it will be full of surprises!), it is impossible not to feel excitement, pressure, butterflies - call it what you will. After a year and a half of pregnancy our product will become a living product, and we officially become parents. The remaining weeks until the date will be devoted to infrastructure improvement, fine-tuning and fixing final details. Then we will make this small step that at the first moment will not shake up the world, but after which everything is going to be different.
Shaul Olmert is a serial entrepreneur and the co-founder and CEO of mobile app developer Piggy. He formerly founded interactive content company Playbuzz Ltd. You can find his previous columns
here
.
First published: 16:37, 02.06.22