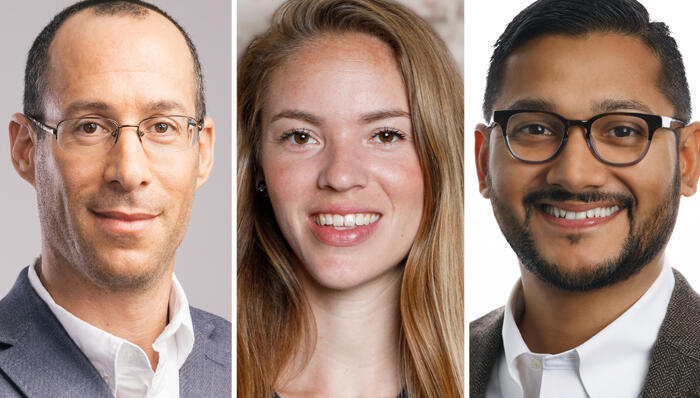 Funding a better future: How do you invest in startups that are battling the climate crisis?
Venture capital funds are always looking for the next smart investment and want to make the biggest impact in the worlds of climate and environment. But how do you choose an investment target in the field and how does the current economic climate affect it? Senior executives weigh in on the world of green investments ahead of Calcalist & Doral's Israeli Climate Awards startup competition
The path to a significant reduction in air pollution and minimizing the damage of the climate crisis is through entrepreneurship and technological innovation. Startups from all over the world are working on creative and ambitious solutions in view of the tremendous challenge facing humanity. But how do venture capital funds decide on the right investment in environmental technology? How do you balance financial return with environmental impact? Anil Achyuta, Managing Director of TDK Ventures, a global VC fund that invests in early-stage startup companies and focuses on sustainability and social value, Iris ten Have, Head of Science at Extantia Capital, a VC fund operating in the climate sector, and Yarden Yitzhaki, VP of Engineering & Operations of the Doral Group, shared their insights on how to invest in a better future for the planet.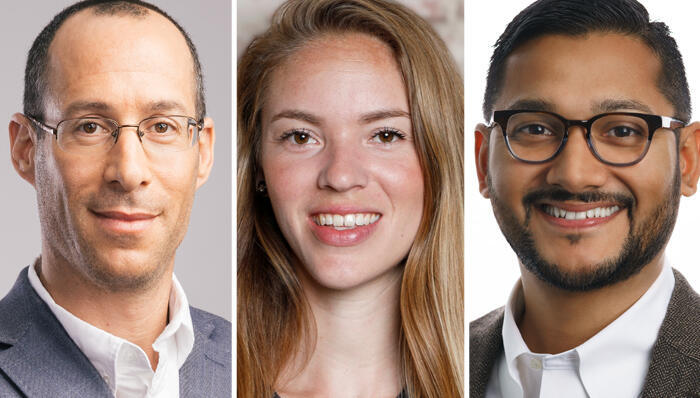 "Without progress in technologies, the world will not be able to reach Net Zero goals"
"We believe that technology and policy are the two main pillars for addressing climate change," says Achyuta. "Advanced technologies that support energy production, storage, reducing the carbon emissions of heavy industry, transportation, construction, agriculture and chemicals - are at the forefront of the fight to solve the climate crisis."
"As a chemist working at a climate technology venture capital fund, I witness the transformative impact of the technologies firsthand," ten Have says. "For example, carbon dioxide removal (CDR) technologies: without progress in carbon capture technologies, such as direct carbon capture from the air (DAC), we will not be able to reach our Net Zero goals."
Yitzhaki adds that "the role of existing and future technologies is extremely important in dealing with the climate crisis."
How do you make decisions regarding investment in the field of environmental technologies?
"As a fund with deep technical expertise, we use quantitative indicators to evaluate potential investments, such as the potential to reduce carbon in the atmosphere, energy consumption, expansion capacity, market demand, technological maturity and commercial viability," ten Have explains. "This is how we ensure that the investments will match our mission to reduce greenhouse gas emissions, while taking into account the long-term sustainable growth of the startups."
"We use three main criteria: high financial returns, strategic value and a positive impact on society," Achyuta explains. "In terms of financial returns, we aim to return the capital in every investment. In terms of strategic value, we aim to create a 'win-win' partnership. From a social point of view, we strive to act according to the UN's Sustainable Development Goals (SDG)."
Yitzhaki says that at Doral Tech they verify technological and engineering feasibility even in the next stages of the company's development, based on market research and technological research through the company's engineering and technology department and via senior academics and experts from the relevant industry. "The central criteria are the vision and quality of the team, the investors, potential to solve the climate and energy crisis, technological and engineering feasibility, development time, economic viability and potential market, strategic value, market size, timing and potential economic profit from the investment."
How do you navigate between financial returns and a positive impact on the environment?
"As a VC fund, we need to see a chance for financial returns," ten Have says. "Although we identify as a 'climate-first' fund, we firmly avoid relying on the 'green premium'. We look for green alternatives that can compete with the price of fossil fuels without resorting to subsidies. We support startups that can have a significant impact on climate change, without compromising economic competitiveness."
"Fortunately, the market is really active," Yitzhaki says. "Therefore, we can carefully examine the technologies that seem to us to be the best and most efficient, at the same time as verifying the highest possible financial return. There is usually a fit between high-quality and promising technology and the financial return we expect to receive from it. There is high economic value for a positive environmental impact and part of our expertise is to try and give it a value as well."
"We are always looking for companies that provide the best unit economics without subsidies," says Achyuta. "This helps us make economically viable investment decisions. I often tell our team that I want venture capital funds that operate only on financial parameters to lead B and C funding rounds in our portfolio companies because otherwise it means that our companies do not provide a sufficient impact on the climate."
Against the background of the state of the global economy, VC funds are more cautious, but investment is still thriving.
"The ongoing crises created uncertainty and aversion to potential risks among investors, and led to cautious decision-making," ten Have says. "Despite this, investment in climate technology continues to thrive. According to Bloomberg, the world today invests about $1.1 trillion in climate technology. The urgency in addressing the problems has led to a growing recognition that sustainable solutions are not only essential for the environment but also offer attractive financial returns. The financial climate has had almost no effect on our decision-making process."
Referring to the local scene, Yitzhaki said: "In Israel there are many talents, graduates of academies and military industries who are part of a new wave of entrepreneurs moving from a variety of high-tech fields to climate and energy entrepreneurship."
"Israeli startups are characterized by persistence and exceptional performance, by their determination to face the most pressing challenges directly," ten Have noted. "Israeli entrepreneurs usually have a unique spirit that prefers action to perfect execution, while breaking boundaries and lacking fear. They take risks and want to try new things. Such a bold approach allows them to quickly recover from failures, learn from them and adapt their strategies to reality, which improves performance."
Achyuta agrees. "Israeli startups excel when it comes to innovation with a high ratio of risk versus reward. I personally enjoy the boldness of the ideas and the level of ambition of Israeli startups. This is the reason why companies like H2Pro, Helios, etc. were born in Israel."
According to Achyuta, the most developing and exciting areas in the field of climate technologies are "electrification of buildings/houses, reduction of carbon emissions of transport, aviation, green chemicals and circular economy." According to him, most of these fields are expected to benefit from the support of venture capital funds. "In addition, there are areas in which I feel there is a need for increased support from governments, such as nuclear fusion, modernization of the grid, mining and autonomous public transportation."
Yitzhaki notes the importance of carbon capture, green hydrogen production in particular and green molecules in general, energy storage, as well as recycling solutions and reuse of energy storage and production products.
"It is possible and advisable to install solar systems wherever possible, including through dual use of land, over existing buildings, water reservoirs and over plantations and agricultural crops, where energy can be produced at the same time as maintaining precision agriculture," says Yitzhaki. "The innovation and investment arm of the company, Doral-Tech, cooperates in the research and development of semi-transparent solar panels, which allow the transmission of light rays selectively and at the same time improve the energy efficiency of the panels. Doral-Tech also cooperates with academic institutions in Israel and around the world. As part of the cooperation with Bar-Ilan University, for example, we identified sodium-ion technology as having the potential to be a disruptive technology in the energy storage industry. After two years of joint research and development with Bar-Ilan, we believe that this technology has real potential."
"Investment from VC can be a decisive factor bridging the gap in early stages"
As for the importance and role of VCs in the environmental technologies industry, ten Have says that "startups in the field have innovative ideas but do not have income streams, and they struggle to get loans from banks. This is where venture capital financing becomes crucial, bridging the gap and providing investment is essential at an early stage. Unlike grants that often prioritize academic milestones, VC funding emphasizes commercial milestones, which drive the deployment and scale-up of technologies. Venture capital adds significant value by supporting the development of both a compelling commercial product and a viable and sustainable business model."
Fields that may rely more on investors are generally those that rely heavily on research and development (R&D), breakthrough innovations, and long-term expansion, ten Have says. "For example, early-stage technologies such as long-range energy storage or carbon capture and utilization often require significant R&D efforts and breakthrough innovations to mature. In addition, scaling up these technologies to commercial levels involves complex navigation between engineering challenges, manufacturing aspects, and market implementation. In these areas, venture capitalists play a crucial role in providing the necessary financial resources, industry expertise, and strategic training to speed up technological developments and successfully bring these innovative solutions to the market."
According to Yitzhaki, corporate investment funds, such as Doral-Tech, have great value in accompanying the startup companies. "Our role is to support entrepreneurs on their journey, to host ventures and technologies, to help them grow, to benefit from them as customers and to provide them with multidimensional support: financial, strategic, regulatory, engineering and professional. We recognize on the one hand an "appetite" among early-stage investors and on the other hand, the companies must demonstrate significant commercial, engineering and scientific traction in order to succeed in raising significant follow-on rounds, especially when they will sometimes need a lot of money while still being defined as pre-revenue companies."
In conclusion, Yitzhaki says: "Several years ago Doral adopted the motto 'energy for innovation'. The engineering department currently supports dozens of projects from around the world and places us at the global forefront of energy and climate technologies - as such there is a real win-win here."