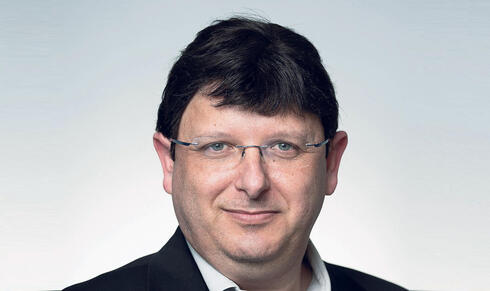 Interview

"In 2023 weSure will have premiums of more than a billion dollars"
Emil Vainshel, the co-founder of the digital insurance company, talks about the move to the US, discusses the latest challenging acquisition of Ayalon and downplays the drop in the stock price
Emil Vainshel's life has changed beyond recognition in recent months. The co-founder and controlling owner of the insurance company weSure GlobalTech relocated to New Jersey and is now permanently on the US-Europe-Israel line. Vainshel's move to the U.S. was made following weSure's decision to market Israeli insurance policies to Americans. This move has also raised questions among some weSure investors. It appears that Vainshel is moving towards the company's next goal, while it has not ended the company's challenges in the domestic market such as showing continued growth and profitability.
"There is no doubt that today everything can be done remotely, but despite all the technology and the Zooms, there is nothing like having your boots on the ground," Vainshel (50) explained in an interview with Calcalist. "In the US, I mainly meet with insurance agents to convince them to market the policies of weSure with businesses, and I couldn't do that via Zoom as efficiently. I have meetings with investors in Israel and I devote quite a bit of time to it, especially on Sundays, because here (in the US) it's a day off, so my work week is six days. When I travel to Israel, I go through Europe since weSure is insured by European reinsurers. I work nonstop."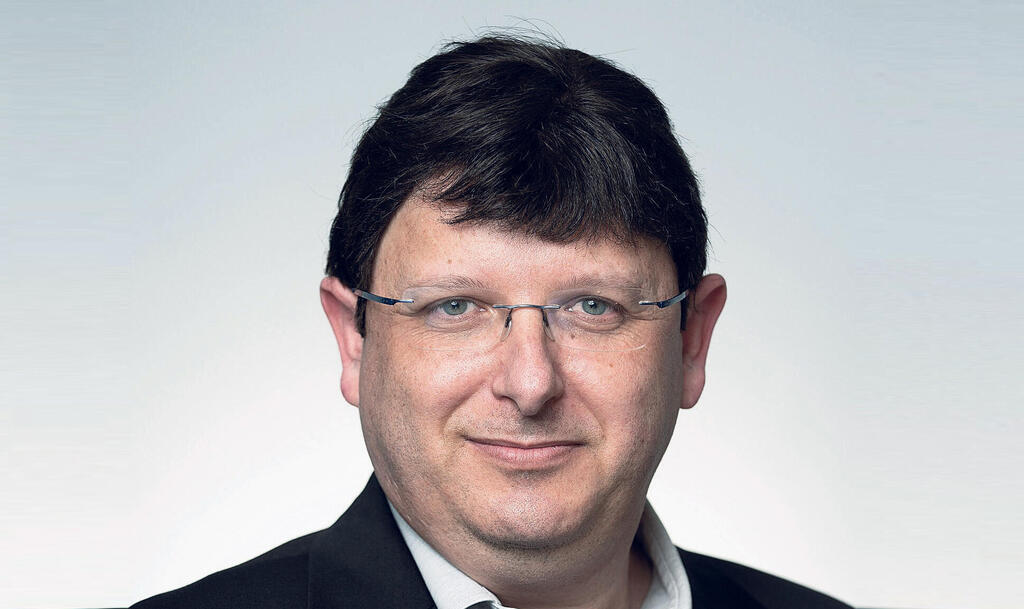 According to Vainshel, "insurance is a complicated business, so we found partners in the industry and started working with the American company AMTrust. This is not trivial. The last foreign insurance player to enter Israel was the Italian insurance company Generali that invested in Migdal, and we are next in line."
Vainshel is not the only Israeli insurance person trying his luck in America. In recent years, two Israeli digital insurance companies have been established in the U.S. and operate mainly there: Lemonade, co-founded by Daniel Schreiber, and Hippo, co-founded by Assaf Wand and Eil Navon. Both companies have been suffering in recent months from negative sentiment in their shares. According to Vainshel, "a lot of Israelis who wanted to succeed in business in the U.S. have fallen by the wayside. We are going in the opposite direction to Hippo and Lemonade. Most of the players in the insurance field went with the direct route and for individual products. We will market digital policies to businesses that will combine multiple branches such as liability, third party and professional liability. Among other things, we will also rely on local agents."
However, weSure does not yet sell insurance policies in the U.S. "We believe we will start sales this year. We have signed distribution agreements in nine states, and will continue to sign more this year. Later, in the 2023 reports, we will have premiums of more than a billion dollars, including Israel (compared to premiums of a quarter of a billion shekels in 2021 and premiums of 200,000 shekels in the first half of 2022). When we were founded, we had a capital of only NIS 30 million. After the completion of the company's last transaction (the purchase of the Ayalon insurance company) we have a balance sheet of NIS 16.6 billion," he says.
At the end of June, weSure completed the acquisition of the controlling stake in Ayalon (67%) - a traditional insurance company that belonged to the heirs of Levi Rahmani - for NIS 448 million.
"Completing the transaction was a challenging move. We were a small entity taking over a large entity and we proved that it can be done. Many thought there was no chance of the transaction being completed. Ayalon is an aircraft carrier that needs to strengthen its engines. Now is the time to take Ayalon, whose performance wasn't very good and whose controlling owners were not part of the strategy, and improve it."
At the time of signing the merger, the controlling owners of Ayalon claimed that the sale to weSure was also made because weSure promised not to fire employees. Are you still keeping that promise?
"We believe in Ayalon's employees. We are fair people and will act for the majority. Most of the employees will continue to work at Ayalon, but we will streamline and improve processes for the benefit of the majority of employees and the organization. If another traditional insurance company were to purchase Ayalon, it would fire most of the employees, but weSure is a lean company that can take in a lot of workers."
When are the employees expected to receive a grant for the purchase, if at all?
"We know how to pamper the employees. We are working on it. There will be news in the near future and the employees will also feel the new direction. The sellers should have paid it, but we will not be petty and our company will pay the employees. We are in negotiations with the workers' council. The grant will be used as a spirit of support so that they understand that they are embarking on a common path."
weSure, established in 2018, was able to show profitability two years after its establishment. weSure's profit is not on the scale of the major insurance companies, but it is improving and amounted to NIS 5 million last year, compared to a profit of NIS 2.2 million in 2020. However, as of the beginning of 2022, the company has already recorded a loss of NIS 10 million (NIS 5 million per quarter). These results may point to weSure's high dependence on the capital market, similar to the traditional insurance companies from which it seeks to differentiate itself. According to Vainshel , the company's losses this year stem from its conservatism and its investment in bonds that recorded declines in 2022. "When you neutralize our bond loss of almost NIS 10 million, you realize that our results are better."
Either way, if the losses continue, they will make it difficult for the company to move on to its next challenge, which, according to estimates, is an IPO on Nasdaq. However, even before New York, the company's stock will have to recover at home. weSure shares have plunged 35% this year, while the Tel Aviv Insurance index in which it is included decreased by 5.5%. The company is traded at a value of NIS 290 million - lower than the estimated equity of NIS 389 million.
Trading at a low value does not indicate a lack of confidence from the market?
"You can't measure trust by the market price," he said. "Amazon and Google have also dropped by tens of percent. There is momentum here and a global economic crisis that we have fallen into. We are affected by something bigger."