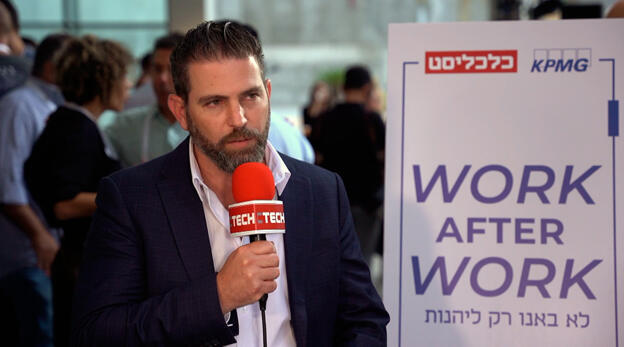 CTalk

Generative AI "is not a trend" for employees, says Microsoft Israel
Alon Haimovich, Microsoft Israel Country General Manager, spoke to CTech during KPMG's Work After Work event
Millions of people have started using ChatGPT each month to help them with their everyday tasks and queries, saving time and energy for plenty of employers and students. Unlike other technologies, the application of ChatGPT by OpenAI signals that Generative AI is more than just a fad to eventually fade into history.
"It is not a trend," said Alon Haimovich, Microsoft Israel Country General Manager. "The idea, and this is where I feel like a bit of a messenger of the paradigm shift we are going through, is that everyone is familiar with ChatGPT. We need to remember that ChatGPT started for consumers… People at home, after they play with it a lot, have started to get used to it. Therefore they became very demanding in the way they are expecting to get new services."
Haimovich explained how healthcare professionals, sales people, and plenty of other employees are using services like ChatGPT to help them with their workflows. "We need to make sure we are providing the exact same experience as a supplier, as an employee, and as a customer," he added.
You can watch the entire exchange in the video above.