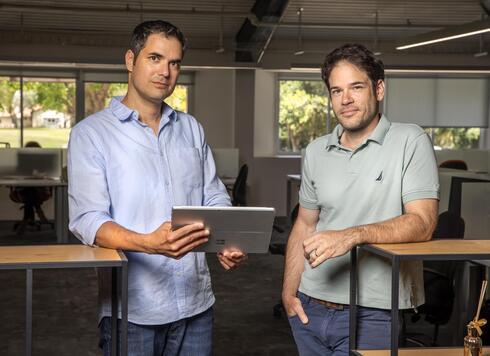 Loud & clear: Tuned aiming to transform hearing aid world
Harnessing the power of AI, the Israeli startup is slashing the long process of hearing aid fittings and adjustments from months to mere minutes - and at a fraction of the cost. "This is a fundamental change for an industry that has hardly changed at all in the last 50 years," Tuned CEO Omri Gavish told CTech. "Compared to the old model, we're reducing the cost of hearing aids by up to 80%"
In Israel, Holocaust survivors are encouraged to share their personal stories with students. One such survivor often told her story to schools, but suddenly stopped. When Omri Gavish, CEO and co-founder of Israeli startup
Tuned
, learned of this, he and his team decided to investigate why.
"We discovered that her hearing aid was not working properly and she could no longer hear the students in the classroom when they asked questions," Gavish related to CTech. "Rather than have her hearing aid adjusted or repaired, she just stopped going to the schools altogether."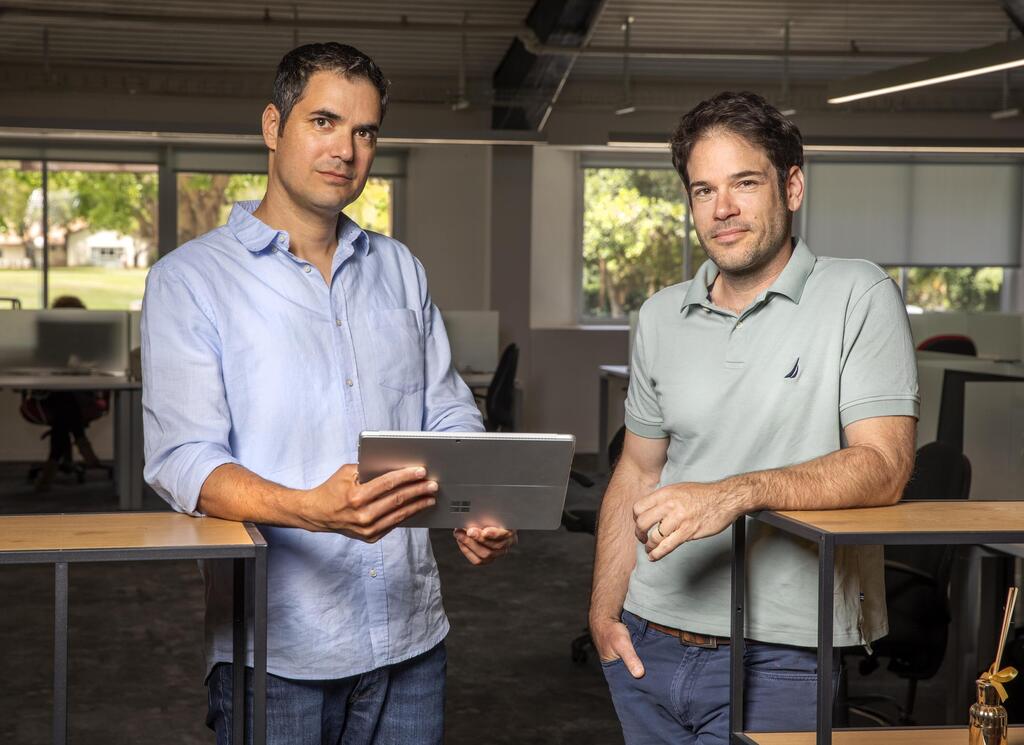 The incident spurred Gavish and his co-founder Ron Ganot, who prior to Tuned both headed Audiocare (acquired by Getter Group), to launch their new startup Tuned in 2020. Tuned has developed an artificial intelligence-based system (GPT) that makes it possible to transform the process of fitting hearing aids from a long (4-6 months), multi-session - and exhausting - process whose success completely depends on the personal abilities of the professional who performs the fitting (audiologist), to a process that takes only about 20 minutes with an advanced artificial intelligence system that replaces the need for human involvement while maintaining the same clinical result in fitting the hearing aids.
Located in Tel Aviv, Tuned employs 15 workers, and has raised $5 million to date. Just this month Tuned received FDA approval, joining a select group of five global companies that received this unique approval for self-fitting OTC (over the counter) hearing aids.
"This is a fundamental change for an industry that has hardly changed at all in the last 50 years while significantly increasing the accessibility of hearing aids, increasing the success rate in the rehabilitation process, and reducing the cost of hearing aids by up to 80% compared to the old model," Gavish explained.
Gavish cited a fact sheet from an Executive Order issued by The White House in 2021 which stated: "Hearing aids are so expensive that only 14% of the approximately 48 million Americans with hearing loss use them. On average, they cost more than $5,000 per pair, and those costs are often not covered by health insurance. A major driver of the expense is that consumers must get them from a doctor or a specialist, even though experts agree that medical evaluation is not necessary. Rather, this requirement serves only as red tape and a barrier to more companies selling hearing aids. The four largest hearing aid manufacturers now control 84% of the market."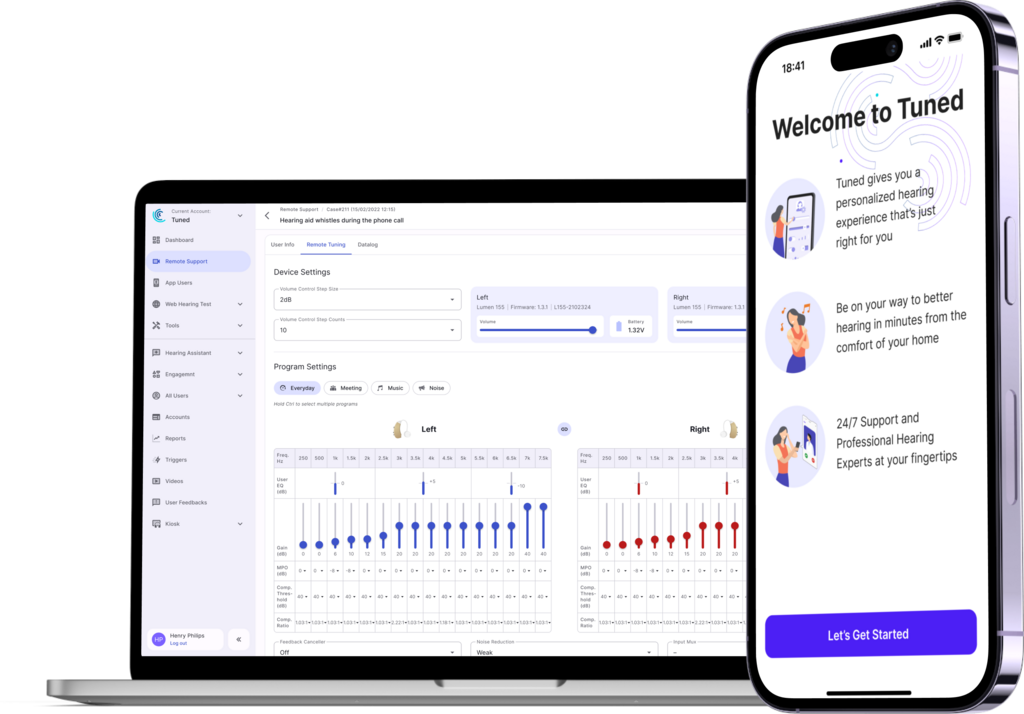 Is cost the biggest obstacle standing in the way between those with hearing loss getting the products they need or is it the inconvenience - or both? You pay more and wait more.
"It's both the cost and the inconvenience," Gavish said. "Plus we provide over the counter service, a one-time fee, and instant service with no need to physically return for fitting or volume adjustment, it vastly Improves our customers' quality of life."
If a customer wearing your hearing aid is at a noisy sporting event or a concert, can your technology tune their device on the spot remotely?
"Yes, and within minutes through our easy to use app. Most hearing aid providers fit you with a device once and then you are on your own, but with Tuned we provide instant remote service wherever you are for the lifespan of the hearing aid, which should last for 3 years before needing to be replaced."
Your company's data reports that about 430 million people worldwide need a hearing aid with a market volume estimated at about $10 billion. This market is expected to increase to 900 million people in 2050. With such a huge market, why hasn't this problem been attacked sooner? Were people with hearing aids resigned to the fact that the process is long, costly, and inconvenient?
"The current hearing aid market is dominated by five major manufacturers, holding more than 85% of the market. These major players have historically resisted the push for over-the-counter (OTC) hearing aids, a change that could potentially democratize access to hearing health. FDA has struggled with this dilemma for the past 7 years, but with a strong push from the White house, last October finally introduced the new category of self fitting OTC hearing aids.
"Also, in addition to the high cost and inconvenience there is also the stigma associated with using a hearing aid, which unfortunately is still prevalent. However, these days devices are so small and seamless. and we all walk around wearing earbuds so nobody can tell anyway, so it really shouldn't matter."
"It encompasses our aim, to fine tune our customers' hearing aids so they can lead a full unencumbered life, without the inconvenience of device adjustments and at a fraction of the cost."
What does receiving FDA approval mean for your company? What's next for Tuned?
"FDA approval is a tremendous milestone for us and we have already begun penetrating the vast U.S. market - and Israel too. Our ultimate goal is for millions of hearing device wearers worldwide to have Israeli technology making their lives easier and better."