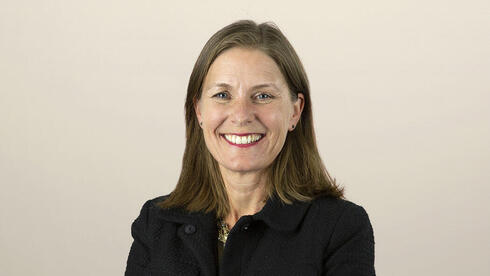 Appointment

JFrog appoints Yvonne Wassenaar to its Board of Directors
Across her career, Wassenaar, who will be the fifth woman among the company's 11 board members, has helped drive profitability and business impact across a variety of industries
JFrog, an Israeli software company and creator of the JFrog DevOps Platform, has announced that it has appointed former Puppet CEO Yvonne Wassenaar to its Board of Directors and its Compensation Committee. Wassenaar will bring with her 30 years of experience in enterprise software, cybersecurity, and cloud-native technologies. It is understood that her knowledge of go-to-market acceleration strategies will help the company with its DevOps, security, and IoT market efforts.
"I couldn't be more excited to join JFrog in its mission to take a more holistic approach to secure the development and delivery of enterprise software – a notion I believe sets them apart and will lead to their DevOps platform becoming a gold standard for the industry," said Wassenaar. "JFrog's differentiated approach bridges the gap between developers, DevOps, Security, and IoT, enabling the company to have a universal, full lifecycle approach to binary management in a unified platform. I have long admired JFrog's vision, leadership, and culture and am honored to join their Board of Directors."
Throughout her career, Wassenaar has helped drive profitability and business impact across a variety of industries and functional areas such as channel and alliances, sales optimization, marketing, and customer success. In the past, she has served as CEO of Puppet, CEO of Airware, CIO of New Relic, CXO and other senior leadership positions at VMWare, and Partner at Accenture for more than 17 years.
Currently, Wassenaar serves on the board and nomination and governance committee of Arista Networks, as well as on the board and audit committee for Forrester, among other positions. She has been recognized as a "Woman of Influence" in Silicon Valley by the Silicon Valley Business Journal. She holds a Bachelor of Arts in Economics with a specialization in Computing from UCLA and a Master of Business Administration in Strategy and Operations from UCLA's Anderson School of Business.
"We are thrilled to have Yvonne join our Board of Directors. Her proven experience and perspective as an executive operator in our fast-growing market will be invaluable as we continue to transform the future of DevOps, Security, and IoT in the enterprise," said Shlomi Ben Haim, Co-Founder and CEO, JFrog. "Yvonne's deep understanding of the domain coupled with her strong experience in scaling, diversifying, and transforming software businesses will be a compass for us as we continue to leap forward and help enterprises transform their software supply chain."
JFrog's software helps software creators powers their software supply chain throughout the full binary lifecycle so they can build, secure, and connect any source with any production environment. It is used by millions of people and thousands of customers around the world.