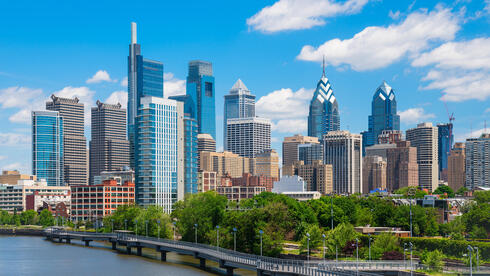 "Now is a phenomenal time in terms of momentum to be looking at Pennsylvania"
Predicting a shift in social and political structures, the Philadelphia-Israel Chamber of Commerce continues to welcome Israelis to the state for customer discovery
In the last year, the American state of Pennsylvania has seen a shift in its politics. Its new governor Josh Shapiro belongs to the Democrat party but is an open Conservative Jew, and new Senator John Fetterman in January replaced Republican Pat Toomey, joining fellow Democrat Senator Bob Casey Jr. to complete the trio of progressive voices in the state.
This November will also see an upcoming mayoral election in Philadelphia, where Democrat candidate Cherelle Parker is heavily favored to win. Pennsylvania, once known as a 'purple' state in U.S. politics, appears to be securing a string of blue leadership for the years to come.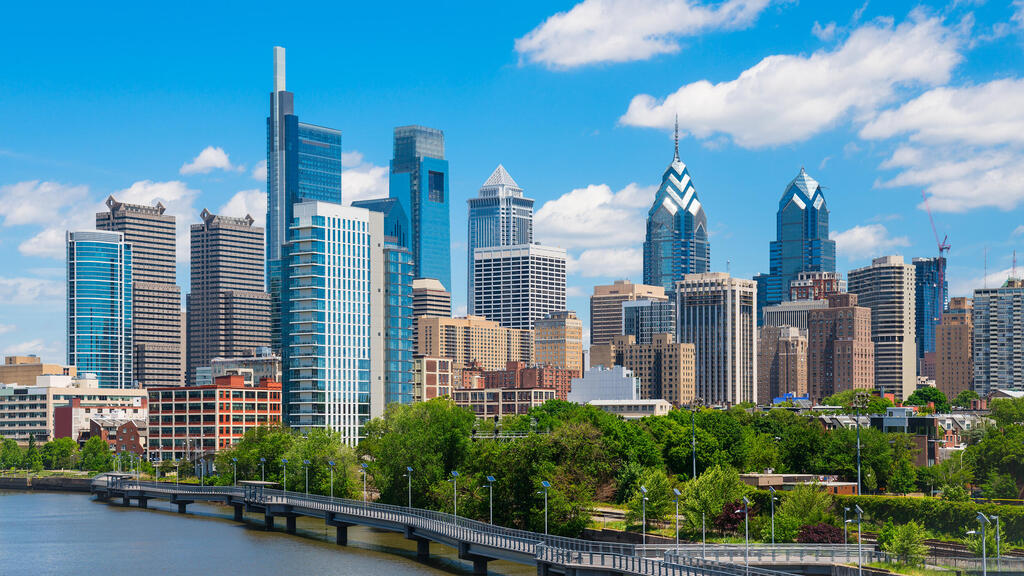 "With the new Governor and the Democratic House and the new energized Mayoral candidate, this is really a great time to be thinking about doing customer discovery or thinking about meeting investors or coming and relocating here," said the Philadelphia-Israel Chamber of Commerce Executive Director Ravid Butz. "We have Governor Shapiro from Philadelphia… He is extremely active and brought a lot of people from business and industry and startups, and surrounded himself with those people. Right now is a phenomenal time in terms of momentum to be looking at Pennsylvania because of the alignment."
The Philadelphia-Israel Chamber of Commerce was established in 1987 as an independent non-profit organization with the goal of helping Israeli companies select the greater Philadelphia area in any consideration that involved capital investment, hiring, or workforce development. If Israeli companies were thinking of setting up a U.S. factory the Chamber would often make the case for the region, particularly in areas relating to manufacturing or healthcare.
While it doesn't reveal official membership figures, members include academic institutions, universities, research organizations, hospitals, manufacturers and distributors of various different technology products, investors, state and local government officials, and local and international companies looking to get technology from Israel. It also works closely with the state of Delaware and south New Jersey to tap into a Jewish community reaching a total of roughly 670,000 Jews.
Much of the time, the Chamber helps Israelis overcome some of the cultural barriers they face. "We encourage them to not so much come and sell a solution, but to come and study how the solution needs to be slightly adjusted or adapted for the specific need of the U.S. market," Butz added. "We think our region is a phenomenal place to do that, even if your best market might be somewhere else in the U.S. because it is a very dense, welcoming, and very active community here. It is a great place for customer discovery wherever you end up hanging your head later on."
The state of Pennsylvania is the fifth most populated U.S. State with roughly 13 million people and ranked sixth in terms of annual nominal GDP at $961 billion. According to Butz, it also has a prominent Jewish community with more than 100 Synagogues and a "huge renaissance of Israeli food" scattered among the state. "It's very difficult to get numbers on Israelis but the Israeli community here is in every facet," he said. "It is so mystifying that it appears the region is not known since it's got roots for so many Israeli academics."
The Philadelphia-Israel Chamber of Commerce often hosts webinars, summits, and delegations helping to form closer ties between Pennsylvania and Israel. Its Sector Exchange Network is a program that hosts 36 panels per year that promote bilateral cooperation investment in three distinct areas: food industry and tech; sustainable energy and infrastructure; and digital health and femtech. Each area has a monthly panel with representation from America and Israel.
"The big idea is that everything that this region needs in each one of these verticals, and not just the region but the whole U.S.," he explained. "Everything this region needs is available from Israel. It doesn't mean Israel has the solution, but there is a lot of relevant tech coming out of Israel."
Pennsylvania also has two of its own MoUs with the Israel Innovation Authority (IIA), as well as an MoU with Thomas Jefferson University and its healthcare network in the region totaling a $1 million budget for bilateral research initiatives. According to Butz, this is one of the rare times where the IIA has a direct connection with a specific U.S. state and not research facilities more generally. The IIA confirmed to CTech that it has MoUs with other states like Florida and New York, which also hold close ties to Startup Nation. "I think Pennsylvania was always very close to Israel… the community here is extremely accessible. The chamber enjoys a very warm and supportive and active ecosystem. There is a lot of work being done in Israel right now and there always has been," he concluded.