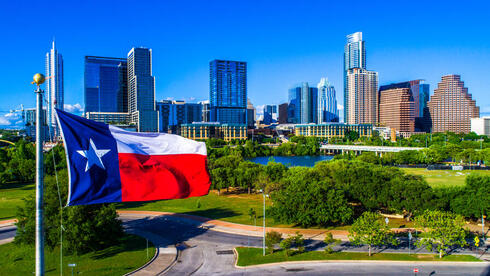 "Israelis will come to Texas and feel like they're rockstars"
Anti-Semitism and anti-Israel sentiment may be rising in the U.S., but Startup Nation still has a friend in America's Lone Star State
Jews and Israelis who may feel uncomfortable at the rise of anti-Semitic sentiments among those in New York and California might find solace in states like Texas. Despite rising attacks and hate crimes on both sides of the American coast, the Lone Star State has remained unabashedly pro-Israel and open to business for those looking to relocate or expand their companies.
"People just love Israel here," explained Toba Hellerstein, Executive Director of the Texas-Israel Alliance. "They just love Israelis, love Israel, and Israelis will come here and feel like they're rockstars… There is a real romanticism, whereas in other states you have some ideas around Israeli startups and also have political reasons that make them less interested in working with Israel, in Texas you don't have that."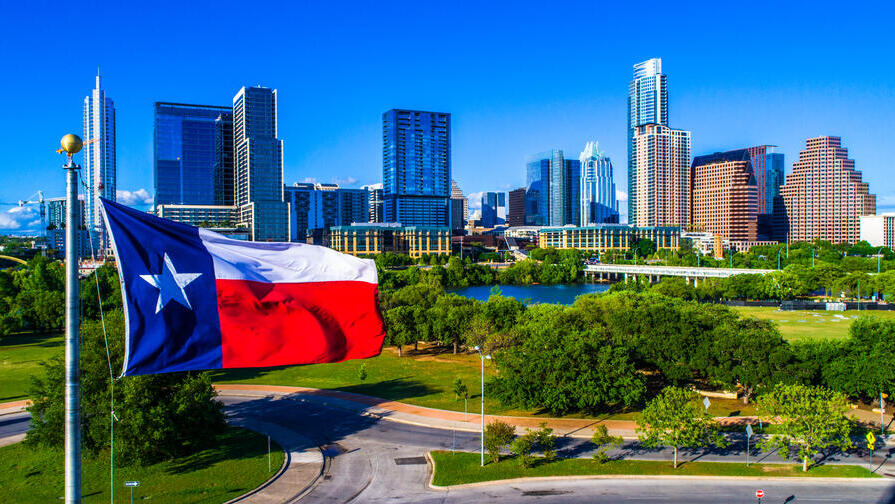 The Texas-Israel Alliance was established to facilitate economic and strategic relationships between Startup Nation and the Lone Star State. Founded in 2007 originally as a bilateral chamber of commerce, it has since been converted into a strategic organization that focuses on the strategic institutional relationships between Texas- and Israel-based companies and industries. "The way they're structured, it is a huge opportunity for Israeli entrepreneurs and companies."
According to data provided by the Alliance, Texas is the second largest economy in the U.S. and ranks first in the country in economic climate for doing business. It believes both states are built on 'the pioneer spirit, entrepreneurship, and the love of freedom and democracy', and both have cultivated difficult terrains to grow societies of liberty and prosperity - making them the perfect partners for business.
One of the primary areas Texas and Israel can work together is in water management, due to their shared experiences with water scarcity. Israeli expertise in water conservation and desalination technologies has been of interest to Texas, given the state's occasional struggles with droughts and water availability. There are also opportunities in healthtech among the state's healthcare providers, and Austin is home to the U.S. Army's Army Futures Command (AFC), a segment of the military looking for future-facing technologies.
The Texas-Israel Alliance has also partnered with the Cancer Prevention Research Institute of Texas (CPRIT) who is looking at Israeli research and innovation and offering potential grants helping bring Startup Nation to the Lone Star State.
"Peter Thiel relocated his fund here, obviously Elon Musk is here and so is Joe Rogan. The center of gravity is shifting - and Israelis tend to flock here," she added. Anecdotally, Hellerstein states that when she first moved from New York seven years ago, meeting an Israeli in Texas would be a rarity - now it's not uncommon to hear Hebrew spoken in the streets of Austin, Dallas, or Houston.
There are many things that might explain the recent shift from traditionally attractive hubs in the U.S. to more alternative locations like Texas. Earlier this year, the Anti-Defamation League announced that it had recorded the
highest assault
, vandalism, and harassment against Jews in the U.S. since 1979. It became necessary for New York to establish a
Jewish Advisory Council
to assist in their public safety and quality of life, while college campuses in California continue to protest pro-Israel speakers from visiting or defending the country against anti-Zionist, 'anti-aparteid' boycotts being conducted by students.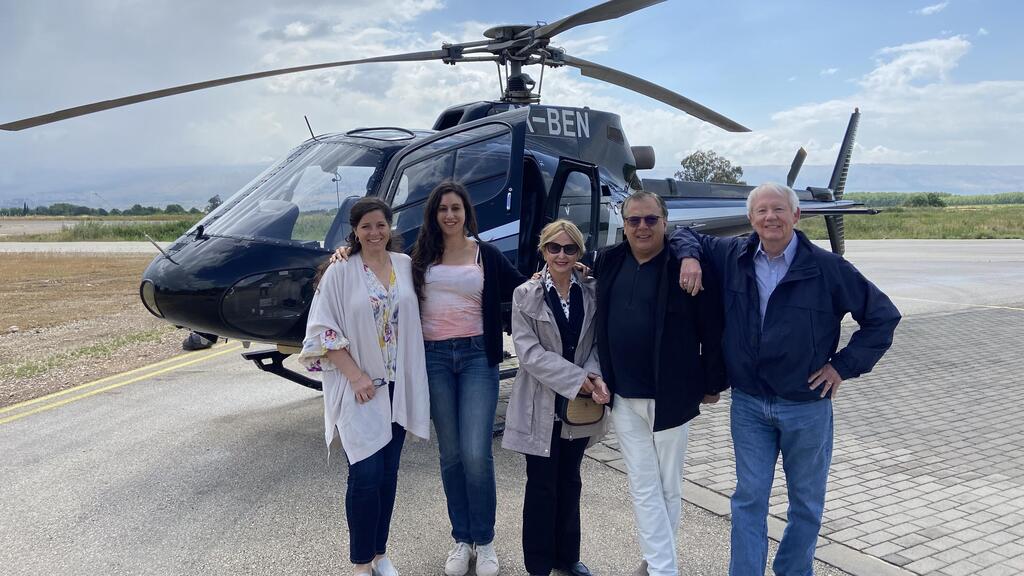 Texas on the other hand, Hellerstein argues, carries an "unassuming curiosity" towards Israelis as well as other benefits that escape the coastal states of California and New York. First, the cost of living is much lower, and young entrepreneurs can reside in safe neighborhoods with far more space. Its low regulation encourages innovation, and support for Israel rises all the way to the top of the state level, including Senators Ted Cruz and John Cornyn, as well as Governor Greg Abbott who has held the position since 2015. In 2017, the governor went on record
to state
: "Anti-Israel policies are anti-Texas policies, and we will not tolerate such actions against an important ally."
Another key area that helps Israelis fit in comfortably in the Lone Star State is a belief among some Christians and Evangelicals that God made two separate covenants between Jews and Christians. This dual-covenant theology, they believe, is supported by the fact that Israel is still alive and flourishing today. "They know this is true because of the success of Israel in technology, and winning wars that are so miraculous. [They believe] there is no way God had not kept his covenant with the Jewish people," Hellerstein explained, which contributes to the state's pro-Israel population.
The political makeup of Texas is similar to many other regions, with clusters of Democrats gathering in the major cities with more right-wing folks spread across the rural areas. This means that places like Austin would naturally be more progressive and this becomes clear in how the city has operated in recent years. The city is home to South by Southwest (SXSW), an annual conglomeration of parallel tech, film, education, and music festivals and conferences and it has become a major tech and startup hub in the state, earning the nickname "Silicon Hills". American companies like Apple, Google, and Facebook have established tech campuses there, and Israeli companies like Cellebrite, SolarEdge, and Copperas Cove all have offices or significant presences.
If looking at Texas as a safe haven and place to expand their offices, Israelis might want to consider some of the cultural missteps that make it harder to bond with businessmen on the ground. Israelis could sometimes come across as too "transactional" in their behavior - and it pays to be patient. "You want to trust them, drink beer with them, know about their kids before you do any form of business with them," warns Hellerstein. "They do have to know that is important. That's not true in New York or California, but it's true here. Talk about your family, ask about their family, and you'll do very well."