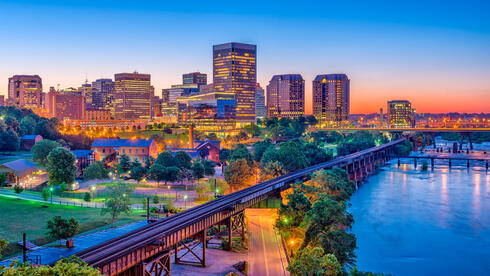 Israelis should look to Virginia to cozy up to U.S lawmakers
The state of Virginia is near the nation's capital and a unique spot for Israeli companies looking to partner with the U.S. government
Israelis who are looking to expand their businesses in the U.S. might be overlooking the state of Virginia, which can boast close proximity to Washington D.C and an environment designed for deal-making with lawmakers and government bodies. The Virginia Israel Advisory Board (VIAB) is a state agency helping Israeli companies build and grow their businesses in the U.S. with free consultation for grants and incentives, site selection, workforce development, and general partnerships.
"It's a commitment by the state," explained its Executive Director Dov Hoch. "We want bilateral relationships with Israel, principally in the economic realm. That is the overarching mandate." Virginia may not be on the radar of Israeli companies looking to expand to the U.S., but those in the defense, cyber, or space industries should reconsider traditional moves to states such as California or New York. "There are people leaving California and New York in droves," he added. "California for Texas and New York for Florida."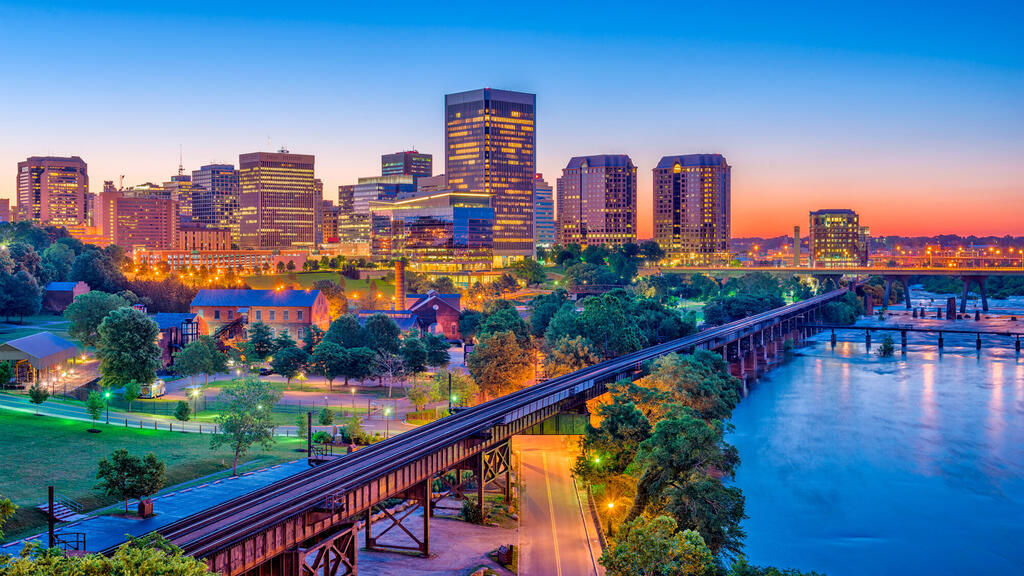 In 2021, Virginia was ranked as America's Top State for Doing Business by
CNBC
, the fifth time to be awarded the honor and more than any other state. This year, it has been
celebrated by tech companies
due to the in-person relationships that can flourish with lobbyists, lawmakers, think tanks, and government contractors.
The appeal to be close to Congress is clear. Alphabet is building a 160,000-square-foot facility in the region, Meta is opening a 100,000-square-foot data center, and
Amazon
famously chose Virginia for its new headquarters bringing in 25,000 jobs and $2.5 billion in economic investment. All this in recent years has helped the state secure the crown as technically the largest concentration of
tech workers in the U.S.
Outside of tech, it is even home to a joint venture between Israeli food manufacturer Strauss Foods and Pepsi-Cola, which has built the largest Hummus factory in the world.
For Israeli companies looking to gain traction overseas and foster partnerships with U.S. entities, the state can also boast The Israel Innovation Center, which operates in
National Landing
. The $12 billion smart city in partnership with the government and global companies is a 6.2 million-square-foot new urban community a short walk from D.C. It is designed to be "one of the most desirable submarkets on the East Coast" for techies looking to grow their careers or businesses.
"There is a pedestrian bridge from the airport to get to this place," Hoch explained. "It's very livable. We probably have 40 or 50 Israeli cyber tech companies in that area of northern Virginia."
Israeli companies are already partnering with governments to expand their business in Virginia, to great effect. International cargo shipping company
ZIM
earlier this month announced that it will invest $30 million in the city of Virginia Beach as it relocates and expands its headquarters. The announcement was lauded by lawmakers in the region, including Governor Glenn Youngkin calling it "a vital shipping partner", Senator Aaron R. Rouse describing it as "a vital service to our maritime community", and Secretary of Commerce and Trade Caren Merrick praising the "significant project."
"There are certain things that Israel has clear prowess in, certainly the tech," Hoch said. "Everyone wants that. It's good jobs, it's high paying, it's the kind of jobs that will bring people into the state. And certainly to Virginia, because of the presence of the defense industry, Israel is an obvious partner… the first filter is that it has the ecosystem they're looking for."
Part of Hoch's work is to facilitate meetings between government bodies and Israeli companies in both countries to foster economic partnerships. He is the BIRD Foundation state representative and earlier this year it hosted a U.S-Israel Innovation Summit with Fairfax County Economic Development Authority (FCEDA) and the Israeli Embassy, Washington, D.C.'s Economic and Trade Mission. It focused on potential partnerships in the areas of homeland security, cybersecurity, and more. Another Israeli Ministry of Defense delegation to Virginia was attended by former Director of the CIA James Woolsey, Head of U.S Army Futures Command Maj. Gen. Burden; and NASA.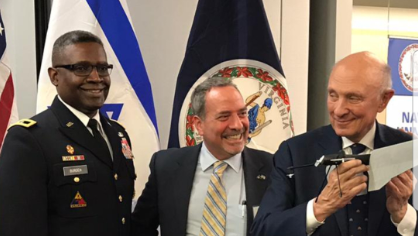 "We do a lot of partnerships… Most states are doing Direct Foreign Investment... we do that, but we also make partnerships and R&D partnerships like with BIRD. Because most of the partnerships are intended to do market-facing activity in the U.S.," he said.
Whereas places like Texas might provide pro-business innovation due to lack of regulation, Virginia gives companies the chance to be alongside those setting the regulations in the first place. Recent years have seen the state boost its tech and efforts so companies looking to move overseas can consider it not just as a place to innovate and legislate, but settle and grow facilities for long-term growth.
"In tech sometimes you need R&D and offices, but if you're going to build an operation, and have a physical plant, you really need an external player to build it in," Hoch concluded. "Don't think [only] you can do it. Partner, partner, partner."