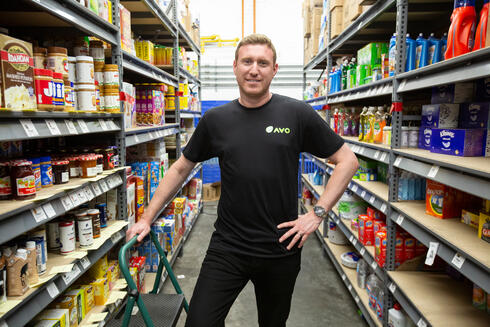 Exclusive

Delivery startup Avo firing 500 employees as part of company restructure
Avo, which has raised $80 million to date, will sack around two thirds of its staff after deciding to close a significant part of its residential activity and focus on deliveries to offices and companies
Israeli delivery startup Avo is firing hundreds of its employees, Calcalist has learned. The company is set to sack around two thirds of its 750 employees, including 350 in Israel. Avo, which developed an integrated residential and office delivery platform, has decided to close a significant part of its residential activity and focus on its activity in the U.S. and Israel. Among those fired are many employees belonging to the company's delivery operation, as well as R&D, marketing and sales staff.
Avo's situation is not only a testament to the difficulties the company is currently facing, but also to the changing times and the atmosphere in the market in 2022. While a company like Avo had no problem raising massive sums during last year, the investment landscape has significantly changed in 2022, with companies that want to raise big sums being required to display a viable financial plan. Investors are demanding from companies that are at risk to show proof of their route to profitability and focus their business plan while reducing costs.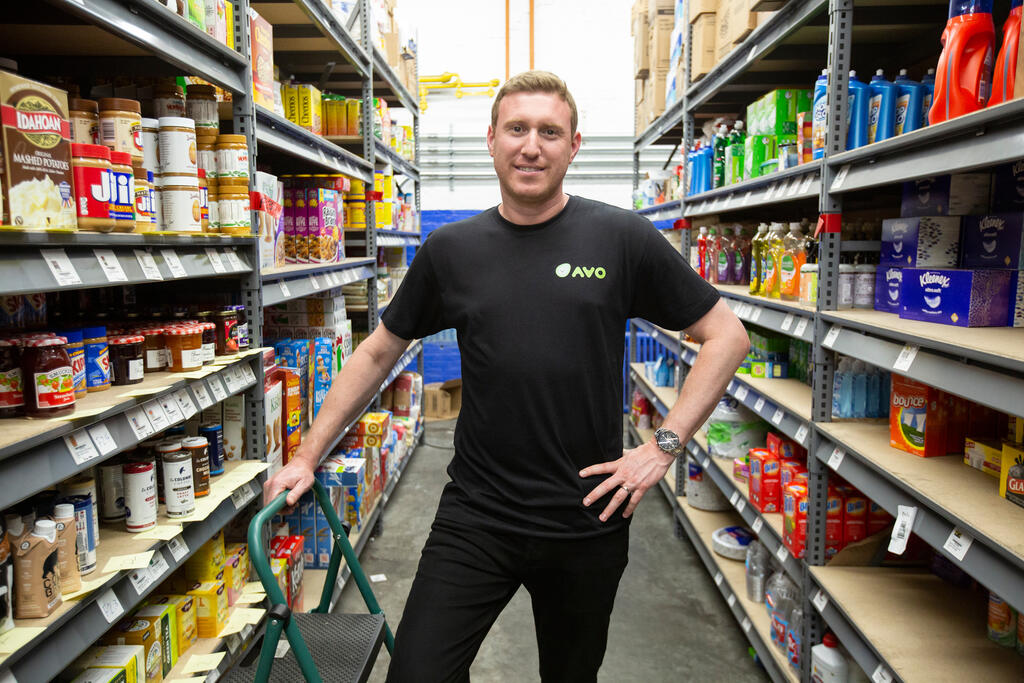 Avo raised $45 million in Series B funding led by Insight Partners last September, taking its total funding to $80 million. The company was founded in 2017, originally delivering baby products to parents at nurseries in Tel Aviv. Since then, Avo has expanded its offering and reach across Israel and into the U.S. (including New York, New Jersey, Chicago, and Houston), serving thousands of residential communities, corporations, hospitals and universities. Avo provides a technological platform for a consumer network made of apartment buildings and big companies. It allows any employee or tenant to order any product they need without shipping fees. The company said last year that growth had increased dramatically with revenue growing 1000% over the past two years.
Dekel Valtzer, CEO and Co-Founder of Avo, explained to Calcalist the reasoning behind the painful restructuring. "Unfortunately, we postponed the decision of raising a significant round to the beginning of 2022. When the year began we understood in management the direction in which the market is heading and that a significant round of $100 million is no longer possible. We understood that we can mainly rely on our current investors, who clarified that they would support any decision we take. We decided to formulate a plan that would allow us to embark on a new course in a stronger position."
According to Valtzer: "We initially made some quick adjustments of our expenses in New York, Chicago and Houston. In the second stage we wrote up a new business plan for the company in which we analyzed all of our activities. We quickly understood that our residential activity, particularly in New York, is too big a financial burden for a young startup like ourselves that needs to maintain its focus. We really believe in this activity and believe that we'll be able to return to it in the future, but in our current position it isn't possible. On the other hand, our activity in office buildings and with companies in the U.S. is very successful and could even become the core of our activity."
Valtzer explained that the company's residential activity in Israel also posed great challenges. "On the one hand the residential activity in Israel is very successful and is close to being profitable. On the other hand, we haven't got the capabilities to deal with it from a bureaucratic standpoint. After many discussions with the board we decided that there are two options. One is more painful and includes shutting down the activity, even though it has great potential. The other would be to sell it as-is to another company that would manage it and make it profitable. We are trying to make the second option work but we know there could be a situation in which we'll have to shut down this activity and keep it in a state that would allow us to resurrect it should we be able to sell it a short time later."
In a comment sent to Calcalist, Avo wrote: "This is a very complex yet inevitable decision taken in order to ensure that we'll be capable of continuing to realize our strategic goals. The main goal of this move is to focus on the office market. The company's senior management is taking the required time in order to assist the team members that have been forced to leave and help them to their next position. In addition, the company is offering to anyone interested employment consultancy, career training and more."