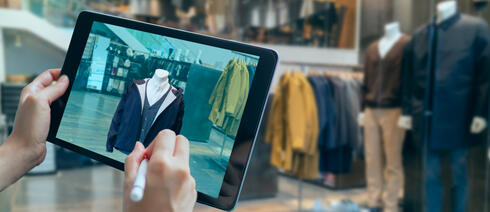 Opinion

Fashion Week: Let's get digital
An inherently wasteful business, the clothing industry has a sustainability problem, but Digital Fashion can help significantly reduce its climate impact
Fashion has a sustainability problem. It is an inherently wasteful business. To wit, the industry demands that we discard and/or replace otherwise functional products simply because they are no longer fashionable.
Fast Fashion embodies some of the worst of this increasingly environmentally unsustainable industry. Ungodly amounts of clothing are wastefully produced; much of it ultimately ends up unused in landfills.
However, an emerging subsector, Digital Fashion, can help significantly reduce the climate impact of the clothing industry.
Some of that nascent segment will be on display during Metaverse Fashion Week (MVFW) which follows its corporeal cousins --New York, Milan, London and Paris-- starting March 24. Decentraland, a virtual social world, will reportedly host four days of digital/crypto/virtual fashion with much of the trappings of the physical fashion weeks, including runways and afterparties.
Digital fashion's increasing popularity during COVID is likely linked to the desire to move beyond the pandemic-popular waist-and-up Zoom styles. Another impetus: consumers, too-long constrained by lockdowns that restricted access to in-person shopping, and with sparingly few opportunities to flaunt the fashionable clothing that they were able to procure, sought sartorial screenware as a substitute that sanctioned shoppers to be both stylish and COVID-safe.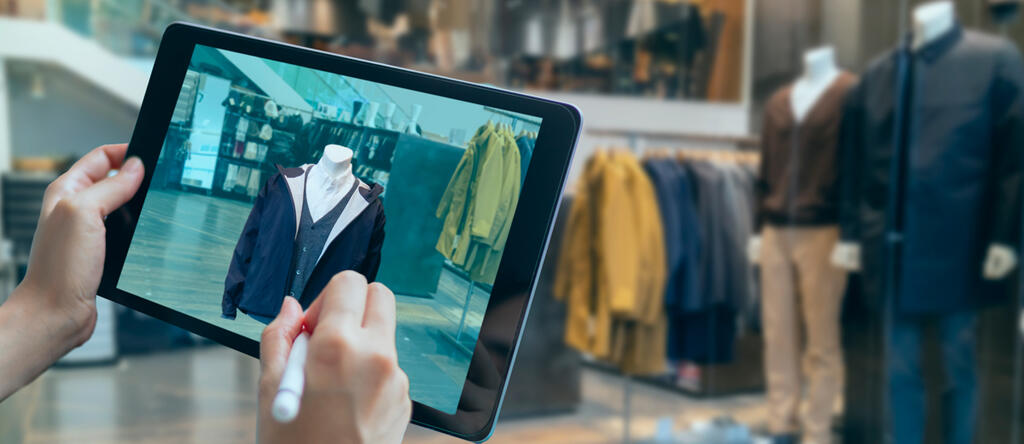 In its many iterations, digital fashion is typically a virtual representation of real-life clothing, sometimes physics-defying and often outlandish. Ironically, digital fashion likely traces itself back to what might be the furthest from the rarified air of the powerful fashion houses. For years, online gamers --in popular culture seen as soda guzzling sweats wearing denizens of basements-- have spent tens of billions of dollars annually to outfit their digital environs with stuff, including clothing (skins) for their online avatars. Digital fashion could be the populist expansion of that.
Digital fashion can be substantially more sustainable than its material counterparts. In some incarnations, virtual versions of clothing, optimally fit to a representational avatar can be iteratively tried on in cyberspace until the desired and best fit garment is found and the physical version is purchased. In this scenario, finding the right clothing the first time can substantially limit the environmental impact of both the manufacturing and distribution processes.
Digital fashion will also sometimes employ technologies that record the details of the entire supply chain of a non-digital twin within an immutable blockchain record. This provenance, uniquely associated with the purchased physical garment, can indicate whether the article of clothing was produced via sustainable methods or in ethical working environments. This allows the consumer to vote with their feet for principled and environmentally friendly fashion.
In its purest digital form, digital fashion exists wholly online, increasingly as NFTs within the Metaverse. Here fashionistas can scratch their fashion itch with minimal impact on the environment.
Digital fashion can also be a game changer beyond just the sustainability benefits. The dematerialization of fashion will make chic attire accessible to the masses: digital representations of high-end clothing often sell for less than their physical equivalents. The technology has also reduced barriers to entry, allowing novice designers to compete and even collaborate with established brands in the metaverse.
Digital fashion isn't without its problems, however. Many leading luxury fashion brands have cut off Russia as a result of the current invasion into Ukraine. While in the real world this has real repercussions, in the world of metaverse fashion and cryptocurrencies this is largely ineffective in stemming the digital use of these brands by Russians in Russia.
And, like physical off-the-rack versions, counterfeiting is relatively easy and hard to detect, if not even easier and harder. Many brands may not even be able to legally enforce their real-world trademarks in whatever the metaverse legally is. To make things worse, Russia, reportedly is no longer obliging locals to compensate many international brands for the local use of their trademarks, further promoting counterfeiting in the metaverse.
Without real-life manufacturers and distribution networks, it can be difficult to identify and shut down the sources of unauthorized sales and trademark infringements. Many established brands, seeing a future for their fashions online, have already applied for trademarks in the metaverse to protect their cache in the virtual realm.
If dystopian science fiction is any indicator of the future metaverse reality, we may someday see even the most fashion-forward among us living comfortably in sweatpants while their avatars flaunt in-vogue and hopefully legal designs online.
Prof. Dov Greenbaum is the director of the Zvi Meitar Institute for Legal Implications of Emerging Technologies at the Harry Radzyner Law School, at Reichman University.
First published: 10:06, 22.03.22