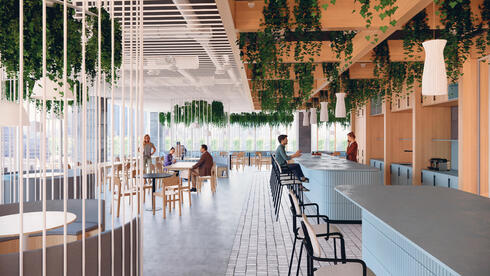 BCG's game plan for startups: Embrace strategic planners for success
International consulting firm Boston Consulting Group has prepared a guide for turning a startup into a large company that thinks strategically and not just reactively
In 2022, growth was the main priority for startups. In 2023, the demand was for optimization. Following the turbulent Covid-19 era and the bubble it created, the focus for the coming year is strategic thinking. In 2020-2021, Israeli unicorns were pushed to grow at any cost and charged forward without thinking too far ahead. Now, as IPOs have become reserved for the elite, such as chip company ARM or food delivery company Instacart, Israeli unicorns need to strategize how best to grow and expand until they can go public. Here are some steps that companies should follow:
1. The CEO must be able to focus on strategy
"There are at least 10-15 companies in Israel today that can become giants, and Tipalti is one of them, but we lack experience in how to do it. I speak to my colleagues in companies like Gong and Next, and consult with them," says Chen Amit, Founder and CEO of Tipalti, one of the first and largest Israeli unicorns, valued at $8.3 billion in the last funding round in 2022. In 2010, Amit founded Tipalti, which deals with accounts and payments between companies, along with VC Oren Zeev. Today, Tipalti is considered one of the largest private fintech companies in the world.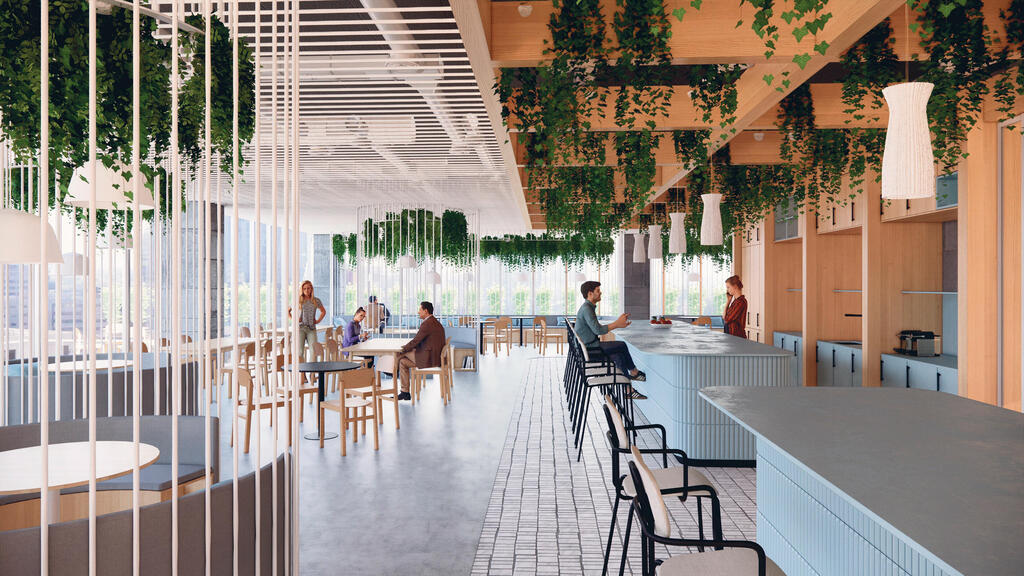 Although Amit is among the more experienced and seasoned executives in the local high-tech industry, he also admits that the transition from managing a small and fast-paced startup to managing an international organization with hundreds, even thousands, of employees is complex. "One of the major challenges is that startup companies typically start with R&D, but as the company grows, there is a shift towards growth and marketing. This is not easy for many entrepreneurs and managers. Today, at Tipalti, out of 1,000 employees, the sales and marketing team is 400 and R&D is only 270," explains Amit.
Tipalti is one of the few companies that has made the transition to long-term strategic planning and directed management, and even Amit himself is no longer involved in day-to-day issues. "I am less involved in day-to-day operations, only in major crises and opportunities, not in routine matters," he says. "Most of my team is in California, which allows me to be free to think and plan in the first half of the day, which is an advantage for me. There are managers who cannot find free time to move on to the next stage."
2. Recruit a strategic planner
International consulting firm BCG (Boston Consulting Group) has prepared a guide for turning a startup into a large company that thinks strategically and not just reactively. "Most leaders of Israeli startups understand that they need to change their management style, but they don't know exactly what needs to be done," said Tal Rosenbloom, a Managing Director and Partner at BCG Israel. According to the research firm, the answer is quite simple: hire a strategic planner. This is exactly what companies - those that already have a product and have completed 2-3 funding rounds - need to do if they want to grow and be profitable.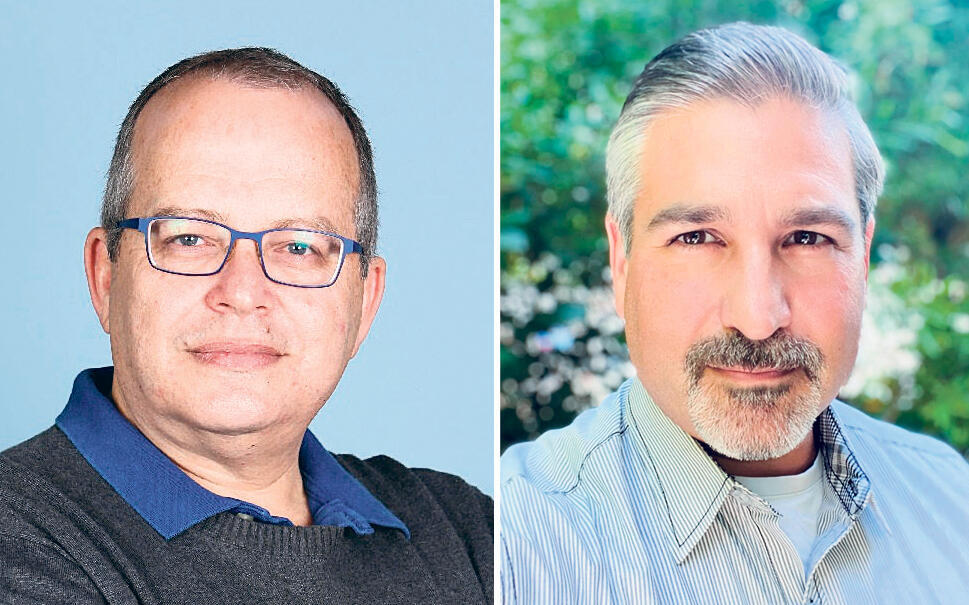 Rosenbloom's team reached this conclusion after interviewing dozens of CEOs and senior executives in Israeli tech companies over the past few months, meticulously researching LinkedIn profiles, including among unicorn companies, and digging into the various job descriptions that currently exist in the industry. The study looked at some of the best known companies in Israeli tech, including eToro, Tipalti, Innoviz, Snyk, Navan (formerly TripActions), and Yotpo, to understand their success. Rosenbloom's team wanted to understand what these companies did right and how they managed to expand, and based on that, provide recommendations for smaller and younger companies on how to improve their strategic planning and thinking.
3. Identify when it's time to grow
"If we compare them to their global counterparts, what we see is that Israeli startup managers are more inclined towards innovation and less focused on task division, process building, and who does what. In most startups, a few people do a lot. This is great at the beginning, and it allows for what investors in Israeli tech love - the ability to 'break through walls,'" explains Rosenbloom.
"But when a certain stage is reached and companies are seeking to grow, American companies in particular have an advantage because they are much more organized. They're disciplined, they have a structured organizational setup, and companies already have a Chief Strategy Officer from a relatively early stage. The whole ecosystem there is much more mature. In Israel, the maturation process is just beginning, and entrepreneurs are hungry to build real companies and not just a product or make an exit. In order to get there, long-term planning, building an organizational structure, and delegating responsibilities are required. This contradicts the Israeli nature of managers who are very hands-on, most of whom have a small group of trusted individuals. But as the company grows and develops, this approach can't continue."
4. Replace VPs and maybe even the CEO
Amit agreed with this, saying, "At each stage for Tipalti, there was a different VP Sales who was right for a specific time, and this applies to other senior functions as well. Some people are best at setting up a small and new organization, while others excel in process building and working in large organizations. While I have many people who have been with me for about ten years, there were naturally some who couldn't adapt to the new scale of the organization."
This is not an Israeli problem alone but rather an issue that is ubiquitous in tech companies, which, unlike in other industries, has not been thoroughly researched. A CEO of a startup juggles multiple fronts that require entirely different skills, from developing the product and bringing it to market, to raising capital from investors, and convincing new employees to join the company in its early stages. Once the initial product is ready to go to market, things only get more complicated and demand more strategic ability on the part of management.
5. A business planner, not a techie
So, what's the solution? According to BCG's research, it might sound like a technical step, but the key is to create a new role for strategic planning within the organization at an early stage. When a company expands from its first 100 employees towards 300 and beyond, it needs to strengthen its management team with a role that might initially seem redundant or unnecessary: a strategic planner. The title itself doesn't have to be that; it could be the head of the CEO's office or a business development manager. One additional requirement: it's better if this role is filled by individuals with a business background rather than in tech. The person in this role will be entrusted with making decisions or, at the very least, guiding the organization on which areas to focus on and, thus, solve one of the key issues that startups face when they expand into multiple areas without a clear sense of direction.
Another important strategic decision that startups often make randomly is which country to be based in. Sometimes Asia might be the right place for a particular product rather than the USA, and there is also diversity within European countries. Therefore, there's an increasing emphasis on adapting the product to specific countries. Beyond that, the role of the strategic planner is to define clear goals and success metrics, identify growth directions, develop partnerships, and provide proposals for mergers and acquisitions.
According to BCG, only about 45% of growing companies today have such a role. Some companies rely on external consultants to address specific issues. Even the recruitment of a strategic planner is not easy for CEOs and management teams, especially given that such an individual needs to have critical thinking skills and challenge the CEO. Other members of the management team often don't understand what a strategic planner does, so they don't collaborate effectively.
6. Don't rely on VCs for guidance
One of the pressing questions is whether the role of advising startups on strategy for growth should fall to their VC funds, which many claim to do. BCG found that despite such promises, in practice, not much happens. "Most of the time, VCs cannot provide startups with the required guidance," says Rosenbloom. "This stems mainly from the fact that many VCs have never built a company themselves. When they needed to create a buzz during the boom period, they would often claim that they could provide not only money but also a team that adds value, but in reality, nothing happened. Now that the balance point has shifted, companies don't expect venture capitalists to provide more than funds."
"We started the strategic thinking processes even before the slowdown and brought an external consultant who worked with us between 2020 and 2022," said Amit. "A year and a half ago, we hired a VP Operations, allowing me to focus even more on strategic thinking, which now takes up 70% of my time. Today, I'm thinking five years ahead."
BCG's checklist for strategic planners at startups:
1. Define a growth plan regarding geography and products
2. Develop a product pricing system
3. Establish success metrics and goals
4. Define cross-organizational processes, from product development to marketing and sales, and customer relations
5. Improve relationships with suppliers
6. Lead merger and acquisition processes
First published: 13:40, 26.09.23