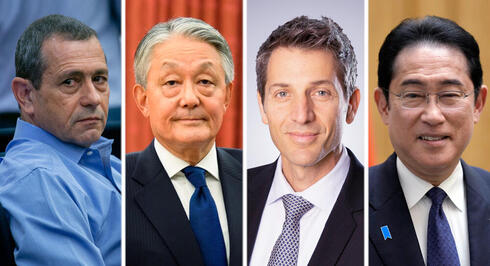 Israel-Japan Conference

Who's who at the upcoming Israel-Japan Conference
The first Israel-Japan conference, hosted by Calcalist and Discount Bank, will include three days of meetings, networking, and lectures with some of the biggest players in the Japanese economy and business sector
After conferences in New York, London, Silicon Valley, Berlin, Paris, Greece and the United Arab Emirates, Calcalist is bringing the best of Israeli high-tech to Tokyo with the first Israel-Japan conference getting under way on Monday. The conference, entitled "The Land of the Rising Sun Meets The Nation of Rising Innovation," will bring together innovative and ground-breaking players from Japan and Israel.
Hosted by Calcalist and Discount Bank, the conference will be held from Monday-Wednesday (May 29-31) and include three days of meetings, networking, fascinating lectures and business opportunities with leading companies in the Japanese business and finance sector. Executives will be in attendance from companies such as Toshiba, NTT, Dentsu, Fujitsu, Hitachi, the Tokyo Stock Exchange, Nikkei Asia, MPower Partners, Omron Ventures, AEON, Suntory Global Innovation Center, and Mizuho Bank.
"Calcalist continues to promote Israeli high-tech on all the newspaper's platforms and at technology and innovation conferences in Israel and around the world. Collaborations between Israeli and Japanese companies are attractive to both parties, especially at this time," said Calcalist publisher Yoel Esteron.
The conference will open with a televised speech by the Japanese Prime Minister Fumio Kishida. The 100th Prime Minister of Japan, Kishida, was appointed to the position in 2021. A key priority of his is to accelerate Japan's economy and make it a leading economic player, particularly in regards to the climate crisis. In April of this year, he was featured as one of Time Magazine's 100 most influential people of 2023.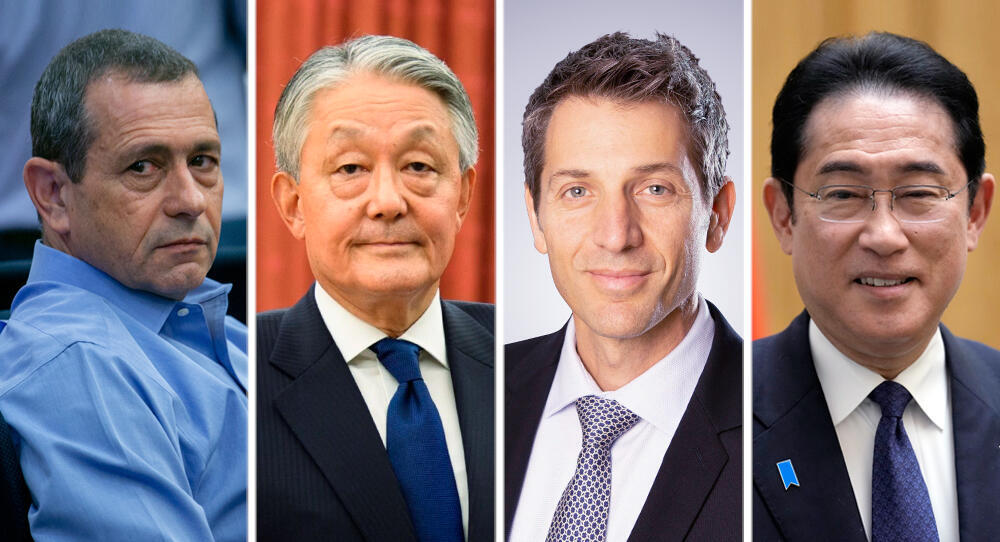 Japanese business community
Many Japanese business executives will be speaking at the conference including the following:
Hiromi Yamaji, CEO of the Tokyo Stock Exchange, one of the five largest stock exchanges in the world with a market value of $5.65 trillion. Nearly 2,300 companies are listed on the stock exchange, including global giants such as Sony, Honda, Mazda, Mitsubishi, Toyota and SoftBank.
Shigesaburo Okumura is the outgoing editor-in-chief of Nikkei Asia and director of international news for Nikkei, a weekly English-language magazine that leads global coverage of events in Asia. Nikkei Asia is part of Nikkei, Inc., one of the largest media groups in the world and the owner of the Financial times, and employs 1,500 journalists in 37 countries.
Vivek Mahajan is Chief Technology Officer of tech giant Fujitsu. Founded in 1935, Fujitsu is one of the largest IT services companies in the world and the largest in Japan. The company manufactures personal computers and servers, operates in areas such as device storage, telecom, microelectronics and air conditioners. As part of his role, Mahajan leads Fujitsu's cloud, networks, support and consulting activities, and is responsible for promoting and executing collaborations and transactions in these areas.
Hiro Mori is the General Manager of Toshiba's development office in Israel, the manufacturing giant that produces personal computers, electronics, medical equipment, processors, storage devices and a wide range of other products. Mori is responsible for locating the most innovative players in the Israeli market and connecting them to Toshiba's many and evolving needs.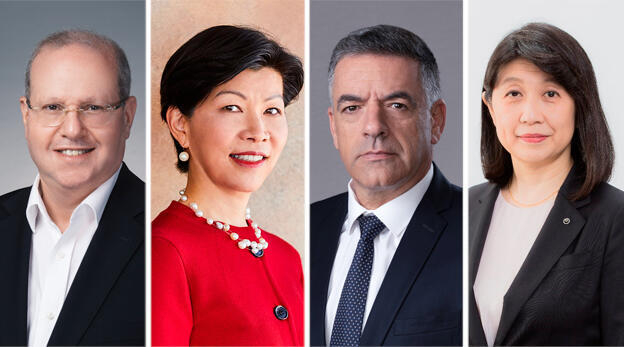 Keigo Aogi is the Executive Director of the Dentsu Innovation Initiative, the largest advertising and public relations company in Japan and the fifth largest in the world. The company works with almost every significant organization in Japan, accounting for 28% of the country's advertising budget. In his current role, Aogi is responsible for developing new digital markets and business solutions for promising companies outside of Japan.
Tsukasa Ojima is Global Head of Business Development and Branding at AEON, the largest retailer in Asia that operates a huge chain of shopping malls, supermarkets, convenience and specialty stores.
Atsuko Oka is Senior Vice President and head of R&D planning at NTT, the fifth largest telecom company in the world in revenue and the third largest company in Japan after Toyota and Sony. Among other things, the company controls the largest cellular operator in Japan, with 83 million subscribers, and has operations in nearly 200 countries in cellular, wired communication, communication network, information systems and cyber defense.
Go Sugihara is the CEO of digital marketing company ATARA. The company focuses on developing advanced digital marketing technologies and systems and its platform allows advertisers to automatically generate reports that centralize all their media data.
Noriyuki Ando is the president and CEO of Suntory Global Innovation Center, the innovation arm of alcoholic and soft drinks manufacturer Suntory. The center was established in 2012 to conduct research on core technologies relevant to the company, and conducts research in areas such as plant research and the effect of beverages on the human body.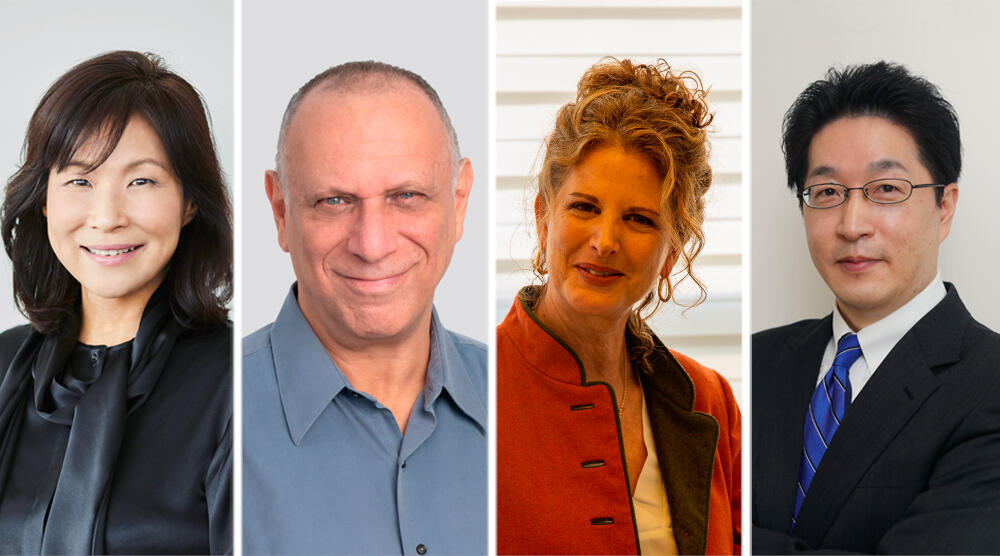 President Tomoyoshi Noda of Shizenkan University, a graduate school in Tokyo that offers an MBA Program in Master of Business Administration in Design and Leadership for Societal Innovation. Opened in 2018, the program was founded by President Noda with the aim of altering the traditional approach to business administration studies.
Masato Kanda is Japan's Vice Minister of Finance for International Affairs and the head of the startup innovation coordination department at Mizuho Bank, one of Japan's three "mega-banks." With more than 25 years of experience in investment banking and retail banking, and a degree in business administration from MIT, Kanda believes in identifying companies that develop technology of importance to the bank's future, and promoting it through investments or integrating it into the bank's systems and services.
Kathy Matsui and Yumiko Murakami are general partners of MPower Partners, among the most influential Japanese venture capital funds and the first ESG VC fund of its kind in Japan. It has invested in, among others, UniFa, Jupiter Intelligence and ClipLine. Matsui is a former vice chairman of Goldman Sachs Japan and is considered a trailblazer for women in tech. Murakami previously headed the Tokyo office of the OECD, sits on Harvard Business School's advisory committee, the Prime Minister's advisory committee, and the advisory committee of Chartered Group, led by Eyal Agmoni.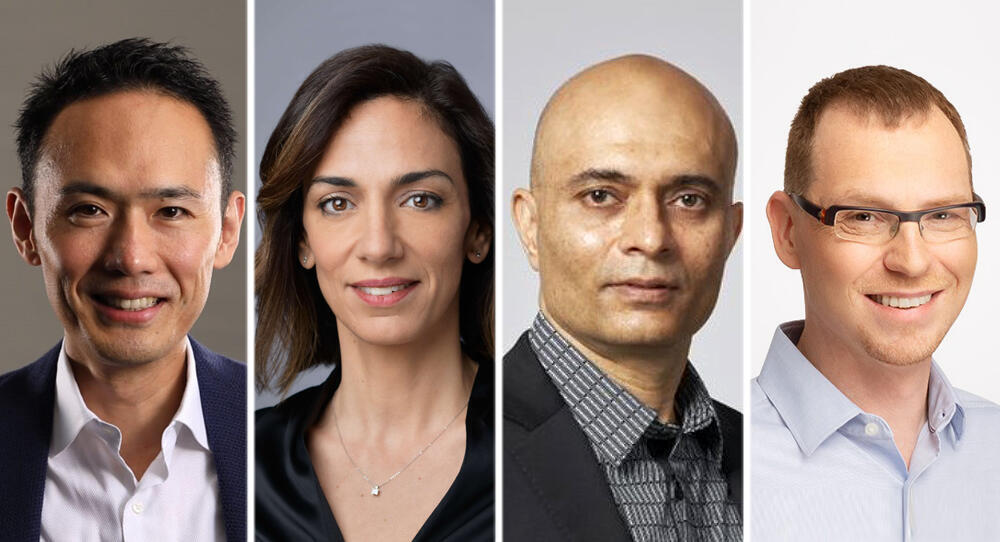 Tomoko Inoue is the CEO of VC fund Omron Ventures, which has invested in companies such as Israeli startup D-ID. Inoue has extensive experience as an investor in the healthcare field, and before joining Omron she established a unique VC fund that invested in medical device developers in Silicon Valley and Japan.
Nobuyuki Akimoto is the founder and manager of AT PARTNERS, a fund that specializes in investing in venture capital funds. The fund has invested $250 million in 17 venture capital funds that have financed 2,600 startups, mainly in the U.S., the European Union and Israel. Among other things, the fund has invested in Israeli funds Vertex Ventures, OurCrowd, Vintage, Pitango and Team8.
Takashi Mitani is the CTO of GMO Payment Gateway, one of the leading companies in the payment industry.
Ryosuke Ushida is the Chief FinTech Officer of Japan's banking and capital market regulator, Financial Services Agency. Ushida is responsible for, among other things, promoting strategic development and the responsible integration of new technologies and services in various financial entities in Japan.
Heizo Takenaka is one of the most important economists in Japan, previously served as Japan's Minister of the Interior and Communications, and is a professor at Keio University and chairman of Pasona.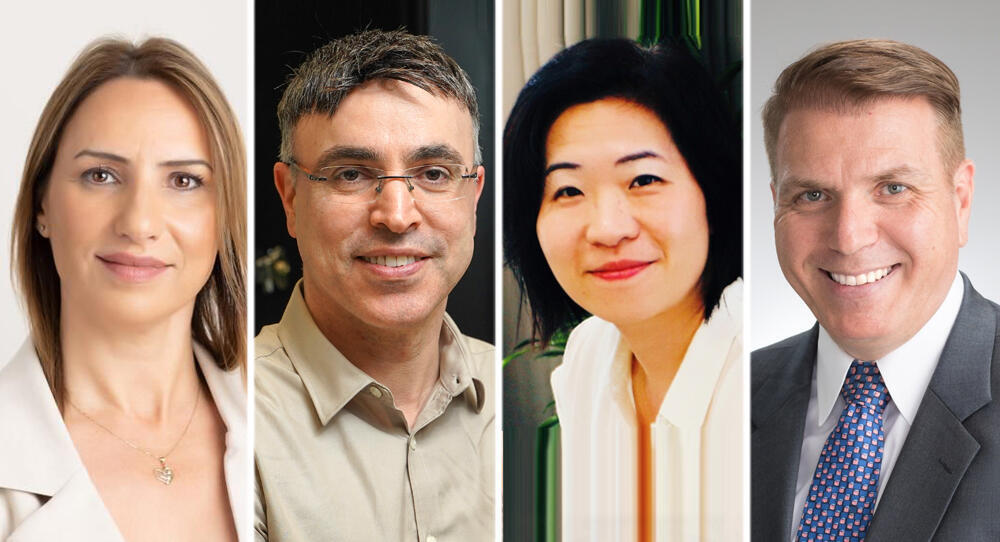 Also attending the conference will be representatives from insurance giant Tokio Marine Holdings, which is active in 38 countries, Hiro Mori, director and senior vice president of the real estate management company Mori Building, which operates in 107 office buildings in Japan and China with a total area of ​​1.16 million square meters, Yuta Iguchi and Yoav Ramot, founders of Million Steps which helps Japanese companies to enter the Israeli market.
Conference events for the Israeli tech community
The Road to Japan: Marketing and Advertising in the Japanese Market
Creative, media, and strategy experts from Dentsu Japan, the leading advertising and media group in Japan, will share insights and practical tools for building a powerful marketing plan for Israeli companies to enter and succeed in the Japanese market.
Connecting Japan & Israel's Innovation Ecosystem
Shizenkan University will host selected startups for pitches to leading Japanese companies: Hitachi, Chugai Pharmaceutical, Dai-ichi Life, Nitto, Rohto, Ricoh, Japan Airlines, and a visit to the university's innovation lab.
Your Gateway to Western Japan
NTT Innovation Laboratory Israel and the Israel Economic & Trade Mission in Japan invite Israeli companies with a presence in Japan to participate at the Israel Innovation Day. The selected companies will have the opportunity to pitch and meet with NTT West's representatives and partners.
Israeli companies in attendance
Executives from various Israeli companies and institutions will be in attendance, including: Uri Levin, CEO of Discount Bank; Gilad Cohen, Israel's ambassador to Japan; Major General Amikam Norkin, former Israel Air Force general; Nadav Argaman, former head of the Shin Bet; Dr. Eitan Wertheim, director of Rabin Medical Center; Dov Moran, co-director of Grove Ventures; Neta Kalmanson, Japan General Manager at Nayax; Prof. Hossam Haick, head of the LNBD group at the Technion; Ayal Itzkovitz, co-director of Pitango; Dina Ben Tal Ganancia, CEO of El Al; Anat Thila Cherni, managing partner at Aristagora VC; Hila Himi, CEO of Discount Capital Markets; Elhanan Harel, CEO of Harel-Hertz Investment House; David Heller, Managing Partner at Vertex Venture Capital; Daniel Colbert, Head of Economic and trade mission, Embassy of Israel in Japan; Yonatan Glazer, Partner at Pitango; Orr Danon, CEO of Hailo Technologies; Noa Asher, CEO of the NTT Israel Innovation Lab; Barak Nardi, CFO of Discount Bank; Moshe Sarfati, Managing Partner at Aristagora; Levi Halevi, CEO of Cal (Israel Credit Cards).
First published: 13:24, 03.05.23