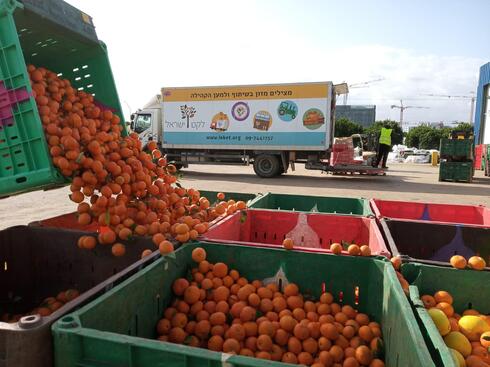 Israeli innovation stopping food waste in its tracks
CTech talks to three Israeli startups using cutting-edge technology to tackle the global wastefulness of food
The numbers are simply astounding. According to a
report
published at the end of last year by the Environmental Protection Ministry and
Leket Israel
, the leading food rescue organization in Israel, in 2020 nearly 2.5 million tons of food waste was thrown away in Israel, amounting to NIS 19.1 billion ($6 billion). The total loss represents about 35% of the total food production in Israel, of which, approximately 1.1 million tons is rescuable, valued at about NIS 6.4 billion ($1.9 billion).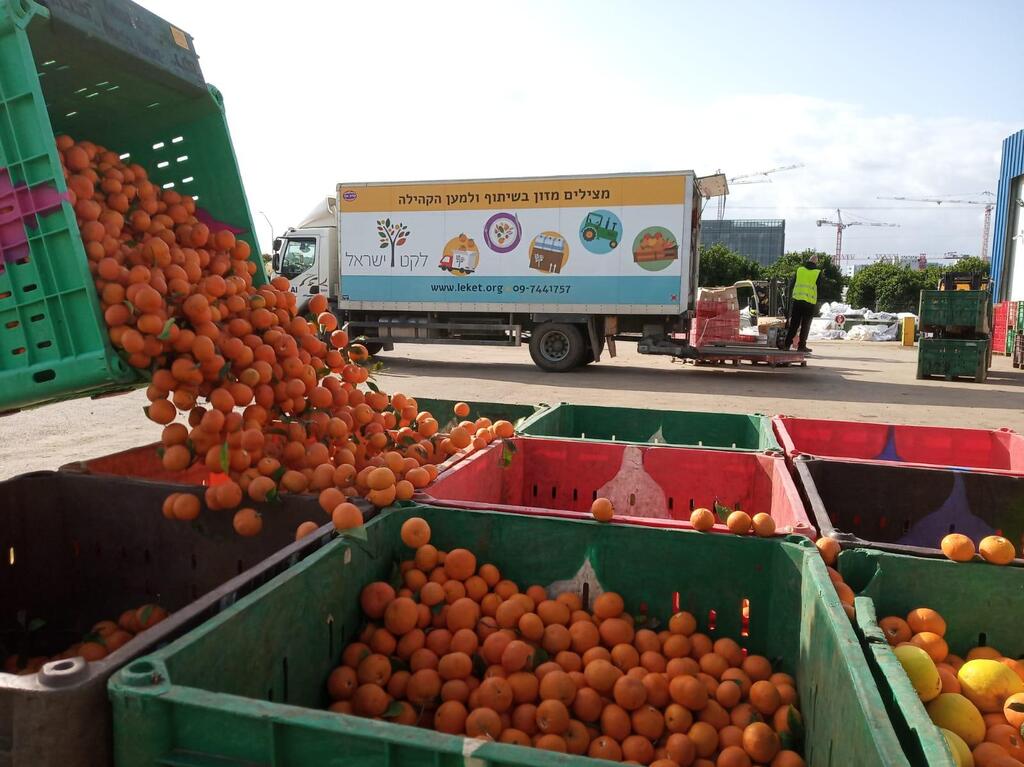 Bountica: Protecting perishables via preservation
One of the Israeli companies focused on this challenge is
Bountica
, which is developing food-safe and nature-based proteins - antifungal peptides - that prevent the decay and spoilage of perishable foods and beverages; reducing food loss by extending their storage and shelf life, benefitting both consumers and producers.
In an exclusive interview with CTech, Bountica co-Founder and CEO, Fabian Trumper, shared some startling global statistics.
"According to the UN's Food and Agriculture Organization (FAO)", Trumper said, "one third of all food produced on the planet and about a half (45%) of all fruit and vegetables (F&V) are lost and not consumed. Food spoilage and loss worldwide is a $1 trillion dollar value-destruction industry."
"Consider this," Trumper added, "According to the UK Food Loss Estimate Waste & Resources Action Programme (WRAP), one more day of product life across a range of foods could save 250,000 tons of food waste each year."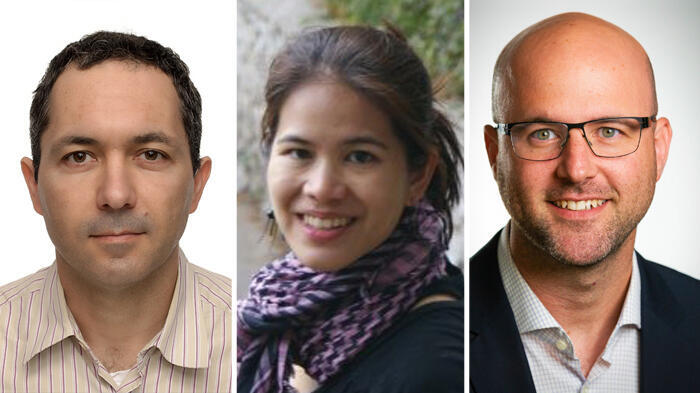 Bringing cutting edge science to the Food & Agriculture industries
To tackle the global food waste problem and to solve some of the most significant challenges in the Agriculture, Food, and Animal Health sectors, Bountica is bringing together pharma drug discovery technologies, microbiology, and food-tech insights with industry best practices and application insights. The science behind Bountica is based on the cutting-edge research of Dr. Maayan Gal from Tel Aviv University and Professor Zvi Hayouka from the Hebrew University, who together with serial entrepreneurs Fabian Trumper and Shay Hilel, co-founded Bountica.
Bountica is a startup in the
Fresh Start
food-tech incubator in Kiryat Shmona. Established in 2020, Fresh Start rapidly grew to become a leader in the emerging agri-food cluster in eastern Galilee, led by the Israel Innovation Authority with a consortium of four partners: Tnuva, Israel's largest food manufacturer; Tempo, a leading beverage company; OurCrowd, Israel's most active venture investor and Finistere Ventures, a global agri-food venture capital firm. The incubator is led by CEO Noga Sela Shalev and CTO Dr. Tammy Meiron.
"People often ask me what's wrong with current preservative solutions," Trumper said. "Well, the list is long. Some contain hazardous materials, which are carcinogenic and a health risk. Other solutions affect taste and smell, limiting their use and may require flavoring additives to mask their taste. Another issue is that some are sensitive to temperature, Humidity and pH levels, so their effectiveness for preserving food drops outside a narrow range. Also, solutions are harmful to beneficial animals and an environmental risk. The advantages of Bountica's solution is that it is broad spectrum anti-fungal, it has a targeted mode of action, it is food safe, cost effective, biodegradable, and environmentally friendly - and it is suitable to many application modes on all kinds of food."
"In simple terms," Trumper said "if we can use cutting-edge science to make food last longer, have a longer shelf life, even by just a day or two, we will be saving huge amounts of food waste worldwide - every day."
Agritask: Nipping food waste at its source
Two Israeli companies tackling food waste at the beginning of the chain, at the field level, are Agritask and Taranis.
Agritask
is an Israeli Agronomic Intelligence startup founded in 2010 by serial entrepreneur Israel Fraier. Agritask develops an agriculture management SaaS platform that integrates with existing hardware such as on-the-ground sensors and other data sources such as satellite imagery. Its customers are both small and large farmers, food producers and agricultural insurance companies. The platform, which has been successfully deployed in over 35 countries, combines data from multiple sources to offer farmers and agricultural insurers soil management and agricultural insights and can provide suggestions on how to optimize growth for more than 50 different crops. By leveraging information coming from both the field and the air, Agritask helps agri-food businesses manage the growing process in a more calculated and efficient manner.
"Buyers are realizing that they need to work more closely with the farmers to solve many problems," Arsira Thumaprudti, Head of Insurance Solutions at Agristask, told CTech in an interview. "They can make sure the farmers do the right things from a sustainability standpoint. This includes monitoring, pushing forward best practices, and of course reducing food waste from their site."
When Agritask was first founded it focused mainly on pest control, which is still a major issue today and a problem for which many of the company's clients still use Agritask to help fight.
"With the recent climate change disrupting the seasons, the pest control issues have changed as well," Thumaprudti said. "Problems that farmers never had before, now become major issues. For example, some pests used to be restricted to certain areas, but due to climate change they are now thriving in areas they have not been before and causing a huge amount of food waste. In cases of highly invasive quarantine pests, a single infected fruit can cause entire crates to be rejected and thrown out." Thumaprudti explained that Agritask does not believe that farmers should just 'spray and pray' to keep pests away, but rather use the most up to date data which Agritask provides to help them know how to most effectively fight pests, be more sustainable, and cut down on food waste.
Taranis: Getting the most yield from your field
While Agritask first focused on pest control, the original impetus for the establishment of Israeli agricultural intelligence company
Taranis
was weather prediction. Namely, could weather predictions help farmers better manage their fields (when to take different actions or not). The company shifted focus as they developed an innovative pod that could take ultra hi-resolution images from a plane of fields with amazing detail.
"There is so much potential yield in fields around the world that is being lost due to different threats and field management issues," Ido Peled, Chief Product and Marketing Officer at Taranis, told CTech in an interview. "Taranis was established to mitigate those losses."
Founded in 2015, Taranis operates fleets of drones and low-flying aerial vehicles capable of capturing ultra-high-resolution imagery mid-flight. Taranis' artificial intelligence system analyzes these images and aggregates this data as well as data from satellite images to detect early signs of crop diseases, insect infestations, nutrient deficiencies, and other crop risk factors. Taranis' system can cover an area of 400 dunams (400,000 square meters) in less than 20 minutes, according to the company.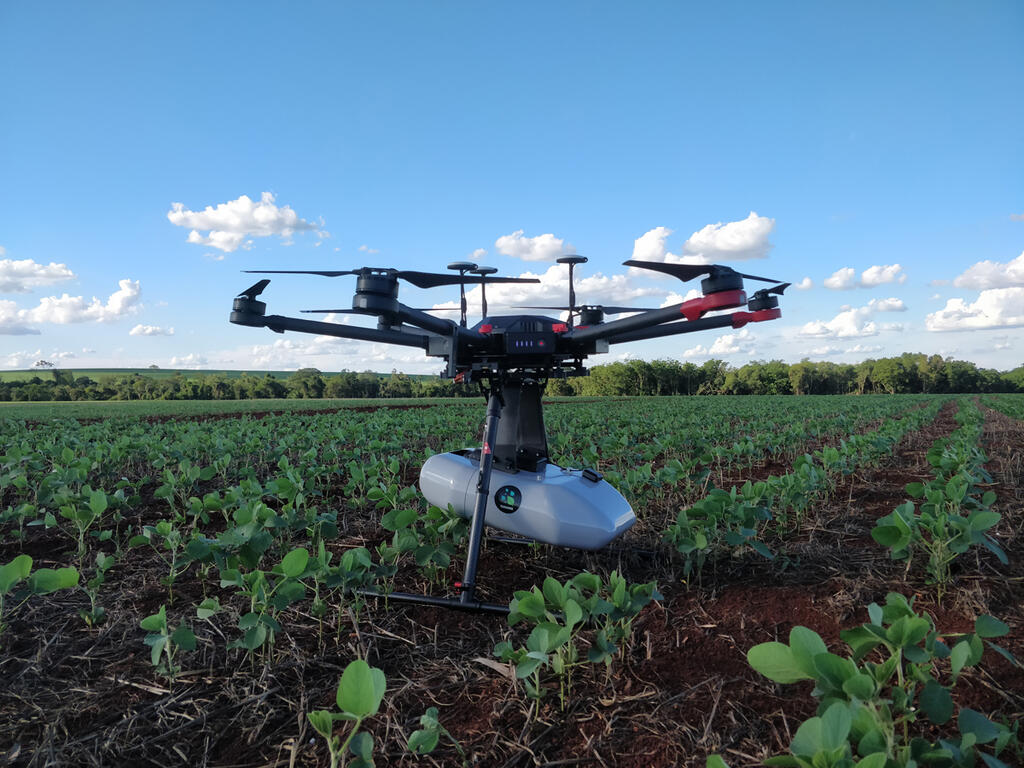 "For example," Peled said, "if you planted say 30,000 seeds per acre and a couple weeks later you started to see the plants themselves, but how many could you actually spot with your naked eye? That's where our technology comes in. Even early on in our development we could help farmers know if that planting was successful or not and if they should re-plant or not, if they should invest in certain areas of the field, etc.
"In agriculture, timing is everything and you must be precise," Peled said. "A week later in the season might be too late to re-plant and a week early is too early to start the actual counting. So, predicting and using different models to arrive at the right time and having the ability to start to count the entire field accurately using our technology is a big part of our company's core advantage over our competitors.
"We are not trying to replace the farmers or their traditional field management methods," Peled stressed. "We are here to complement what they do." Peled said that Taranis currently focuses its efforts on assisting sugarcane growing in Brazil and in the midwestern US, where they specialize in open field core crops: corn, soybeans and cotton.
"Regarding food waste, there are two global trends that are occurring simultaneously which we must take into account," Peled said. "First, the world's population is only growing exponentially, which means you have more people to feed. At the same time, available farming land is decreasing in size due to urbanization. So, you must maximize your yield with your available farmland. So the big question and concern is will we be able to provide sufficient food (crops) to feed humans and animals."
According to Peled, up to 40% of a field is lost yield due to any number of circumstances (pests, weather conditions, etc.), and Tranis seeks to increase the available yield. "We focus on the top line, not the bottom line," Peled said. "We look at how the existing field can be more productive. We do this using artificial intelligence. AI is disrupting agriculture, which is a four trillion dollar industry. In order to know how we can increase the yield of the existing fields, we use AI and we have a better understanding of what needs to be done."
Cutting food waste is important, but agriculture cannot go remote
"It's important to understand that the current trends we are experiencing may have a significant impact not only on our lives, but also on those of our children and grandchildren," Peled of Taranis concludes. "It's very important that we leverage available technologies and be able to truly maximize the yield potential of every field and that's not just done with technology, but through collaborations with the communities where the fields are all over the world."
"We city people depend on the 1% that grow our food," Peled said, "so we must respect and support the efforts they are doing and the challenges they are facing and it's our responsibility to provide them with the best tools so they can be as efficient as they can for the benefit of us all. We must ensure that they thrive."
When asked about the global effect of the Covid-19 pandemic, Peled said, "Agriculture is the one industry that cannot go fully remote, you still need the farmers and growers, the boots on the ground. They still must continue their work, pandemic or not, but as technology partners we must continue to help them maximize - to get the most out of their fields and nip food waste in the bud."