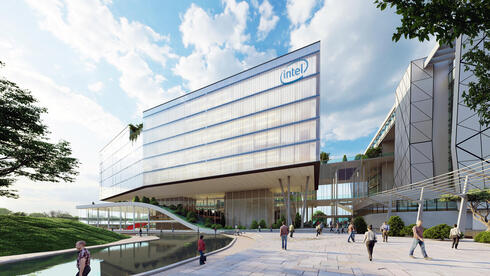 Intel halts construction of $200 million Haifa mega-campus
As the chip crisis continues, the company has decided against spending $200 million on the new campus. A parking lot will be built in its place
Intel Israel has taken several steps over recent weeks to reduce expenses in order to better deal with the drop in chip demand. The main move, which will save the company about $200 million, is the halting of the project to construct a huge campus, known as IDC12, in the Haifa Matam Industrial Park. A parking lot will be built on the land instead of the new building.
In 2021 during his visit to Israel, the then new CEO of Intel, Pat Gelsinger, announced a total investment of $600 million in the expansion of the Haifa campus, as well as in the establishment of Mobileye's headquarters in Jerusalem.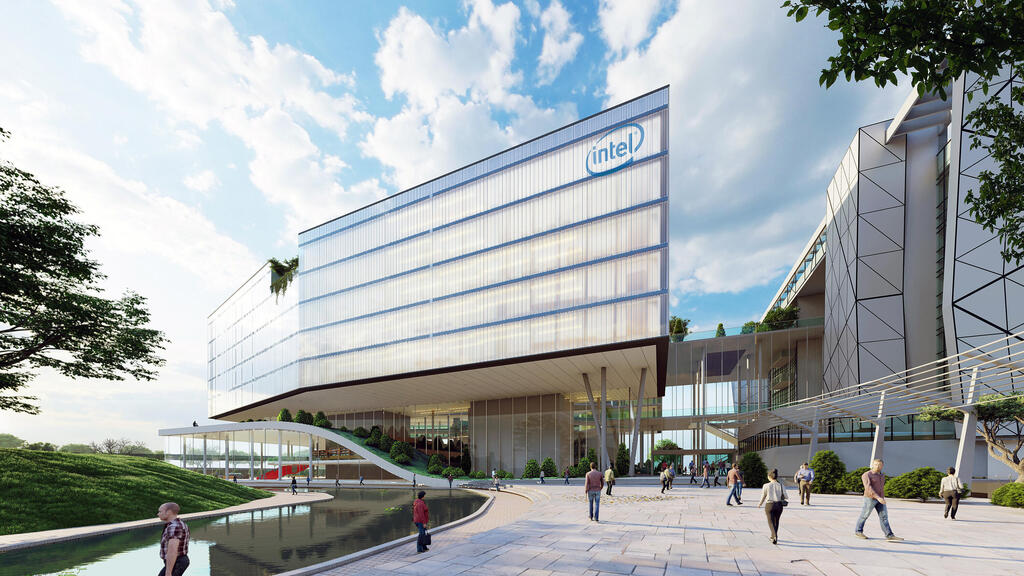 However, since then there have been a lot of changes in the semiconductor world. As mentioned, demand fell, Intel had to reduce expenses, and also suffered a decrease in sales of server processors, for example. In addition, Mobileye was issued as an independent company, so it is not clear how much the chip giant will actually spend on the construction of its building in Jerusalem, expected to reach a cost of $400 million. The only construction project that is currently going ahead as planned for Intel is the establishment of the second production plant in Kiryat Gat, Fab 38.
In addition, Intel is cutting some of the "perks" for local employees, including travel budgets. Gelsinger announced at the end of October a cutback plan of approximately $3 billion - $2 billion from the operating budgets and another billion from the cost of sales budgets, or in other words - the budget used by the employees to sell products to customers. This means employees will have to make do with cheaper plane tickets, and lower per diem budgets. These cutbacks are expected to save Intel between $8 and $10 billion in expenses by the end of 2025.
Beyond that, Intel is reviewing its intellectual property (IP) portfolio so that it may also reduce units that do not generate enough profit for it. It will also stop projects that are not critical to its activity, and of course it is also expected to reduce personnel and freeze recruitment.
Regarding the halting of the construction of the campus in Haifa, Intel explained that "as a company that has chosen to work in a hybrid work model, Intel works to evaluate and maximize the utilization of its real estate space, while we reduce costs. From the checks we conducted, it emerged that we are able to provide an adequate response to the needs of our employees in Haifa through the existing offices, and therefore we decided to stop the construction of IDC12 and complete the parking structure. We remain committed to the company's activities in Israel."