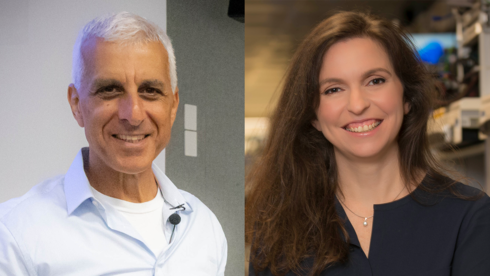 Appointment

Intel Israel appoints new co-CEOs following Yaniv Garty's departure
Karin Eibschitz-Segal and Daniel Benatar have been appointed co-CEOs of Intel Israel amid the layoffs at the company
Intel Israel has announced that it has appointed Karin Eibschitz-Segal and Daniel Benatar as co-CEOs following the departure of Yaniv Garty, who is stepping down after six years in the position. Before assuming the roles, Eibschitz-Segal served as General Manager of Intel Israel Development Center & Intel Validation Engineering, whereas Benatar was co-General Manager of Intel Worldwide Semiconductor Manufacturing. Both co-CEOS are Intel Corporate VPs and their joint leadership will forge a connection between development and production, which are at the core of Intel Corporation's IDM 2.0 strategy, and it is understood that they will keep their current roles.
"I am grateful for my tenure as CEO of Intel Israel over the past six years," Garty said. "During this time, we continued to expand Intel's operations in Israel and to be at the forefront of Intel Corporation's strategic work. I am proud of the professionalism of our employees and their significant contribution to Intel Corporation's activity, as well as their strong commitment to social causes and growth in Israel. I am stepping down from my position as CEO of Intel Israel with a sense of satisfaction, and I wish Karin and Daniel every success in their new roles."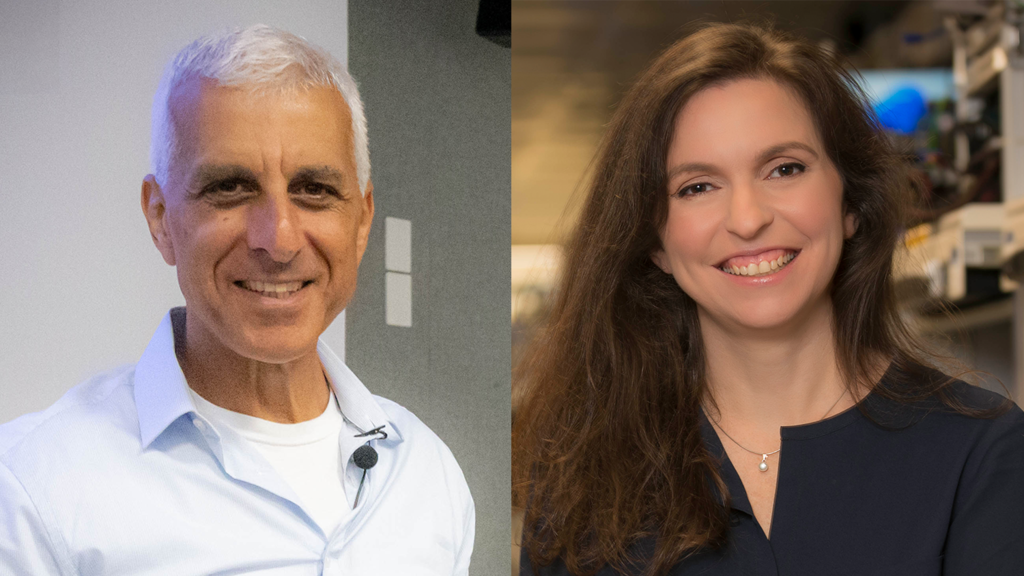 Eibschitz-Segal has been at Intel for 21 years, starting as a computer science student at the Technion. Over the years she has focused on the development of products and technologies, as well as their validation and performance. She currently leads Intel Corporation's global Validation Engineering group, which is responsible for the validating of all personal computing products and servers, and also serves as the General Manager of Intel Israel Development Center on three campuses.
She said: "I am delighted and excited to lead Intel Israel along with Daniel who has been leading our factories to the forefront of global technology, alongside significant success in developing southern Israel. Together we will continue to promote Intel Corporation's vision for the development and production of leading computing, communication, artificial intelligence, and security products, and to continue increasing Intel's impact and important contribution to Israeli society in the fields of education, academia, and diverse communities."
Benatar started his career at Intel 30 years ago and went on to serve as CEO of the manufacturing plants in Israel. Two years ago he was promoted to Intel Corporate Vice President, Manufacturing, Technology, and Operation Group and Co-General Manager of Intel Worldwide Semiconductor Manufacturing, specifically in Israel, Ireland, Germany, Arizona, and Ohio in the USA.
He said: "Intel Israel's employees are true and important partners in Intel's positioning as a global leader in the field of advanced chip manufacturing. Intel Israel is a welcoming environment for all segments of the population in Israel. I am proud to be part of an incredible company that operates in southern Israel and Kiryat Gat, and promotes the technological present and future while combining social responsibility for all of us now for future generations. The very productive cooperation between Intel, the local authorities in southern Israel, Kiryat Gat, the government, and together with the educational institutions, colleges, universities, and the development of our incredible employees to excellence - lead Intel to global-scale achievements. Karin and I will continue to lead the excellence of Intel in Israel and the occupational diversity of our employees for the benefit of Israeli society in the coming years."
The pair will assume their new roles on January 31, 2023, and the transfer of authority will be overseen by Garty to ensure a smooth handover. The appointments come weeks after
CTech reported
the company had laid off dozens of its employees across several departments. Intel remains Israel's largest private tech employer, with more than 14,000 people on its payroll.