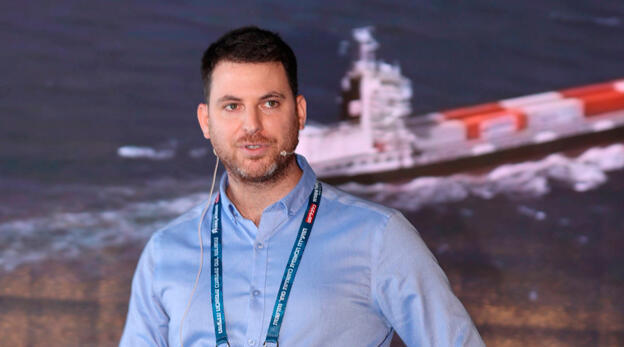 "We performed the world's first autonomous navigation for a ship"
Dor Raviv, a founding partner of Orca AI, said the voyage of the commercial ship was carried out using a a 360-degree observation system developed by the Israeli startup
"In February 2022, the world's first voyage of a commercial ship using an autonomous system was carried out in Japan, taking the ship to one of the busiest ports in the world, and it passed through it successfully. Israeli technology is behind this project - the Orca AI company actually performed the world's first autonomous navigation for a ship. We provided the ship with a 360-degree observation system using 18 cameras, integration of the ship's sensors, and we transmitted all this data to a control center," Dor Raviv, co-founder at Orca AI, said at Calcalist's National Trade Infrastructure & Innovation Conference at the Ashdod port.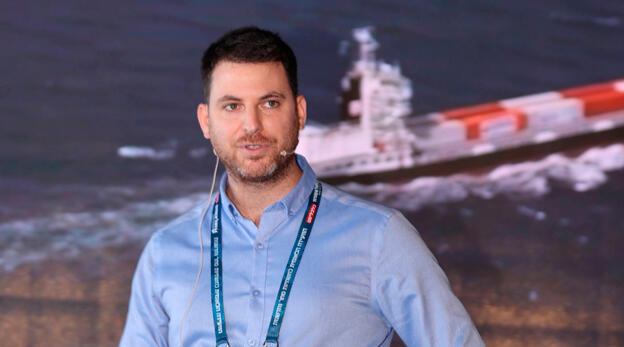 According to Raviv, "Orca AI is a data-based company which collects high-resolution data and uploads everything to the cloud. In fact, we have collected over 7 million miles of sailing. Why do we actually need autonomous ships? The oceans are crowded and there is a global problem of a lack of professionals who go to work on ships and there are no incentives for this. Another thing is that the shipping industry is still considered relatively dangerous to work in with about 4,000 vessel accidents per year, with three quarters of them caused by human error.
"Today's demand in the shipping industry is for the ship to arrive at the port as quickly as possible, and then the ship waits. Imagine for a moment that a ship that sails truly autonomously will know exactly when and how to arrive at the port without having to wait in line, and this will save fuel and reduce damage to the environment.
"But autonomous ships are not something that is going to happen tomorrow. It's a slow and gradual build in a very traditional industry with a lot of regulation. The plan is to introduce the system and automation gradually among crews on the ship, until at the end the ship will be completely autonomous.
"We started collecting data from 2019, in 2020 we presented to the world a system that helps crews navigate the port, and in 2024 we can provide a system that will allow control of the ship in the open sea. We do this thanks to artificial intelligence technology that in real time knows how to assess risks, prioritize goals and make decisions - and the crew on the ship gets a simple system. This system is working today.
"This system operates today on about 70 ships in the world and the captains love it. The ship receives information, the data is saved in the cloud, and in fact the captains can receive real-time information on what safe sailing looks like. This technology works, it is safe and measured and we believe in the vision of making the shipping industry autonomous and safe."