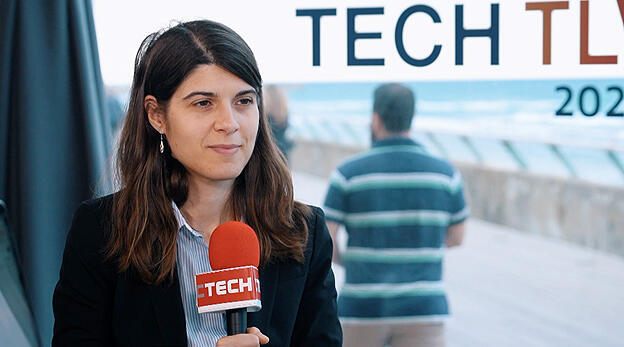 CTalk

Kira Radinsky: "Our goal is to touch more people's lives and every story is important"
"A lot of patient visits to physicians could be prevented," added Dr. Radinsky, CEO and Co-founder of Diagnostic Robotics
"Currently people are waiting 3.6 hours on average to receive care in emergency departments and it's soon going to be eight hours or more," said Dr. Kira Radinsky, CEO and Co-founder at Diagnostic Robotics, speaking to CTech at Calcalist's Tech TLV conference. "A lot of patient visits to physicians could have been prevented and so we work with nurse call centers to make sure they divide people with the right clinical interventions. Our goal is to touch more people's lives and every story is important."
Radinsky notes that from an academic perspective there are also issues with delivery mechanisms stating: "This is the biggest issue yet to be solved and so we are looking at how to build AI systems for delivery mechanisms."
The Israeli startup, which has developed an AI platform that helps predict which patients will benefit from proactive interventions and improve the point of care, raised $45 million in a Series B funding round in July. Radinsky co-founded Diagnostic Robotics with Yonatan Amir and Prof. Moshe Shoham in 2017. Radinsky serves as the company's CEO, while Amir holds the role of President, and Shoham, the former founder of Mazor Robotics sold to Medtronic for $1.6 billion in 2018, is the company's Engineering Director.
Calcalist's annual Tech TLV conference, in partnership with Phoenix Insurance, showcased leading trends and companies in the field of data, technology and innovation.
You can watch the full interview with Radinsky in the video above.