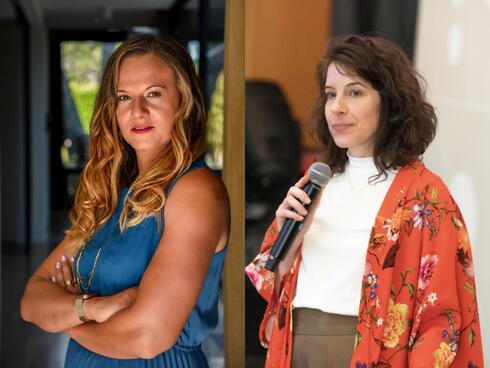 FemTech

Israel is poised to lead the way in FemTech, but challenges remain in realizing full potential
While interest has risen in tech related to women's health, investors must move past their bias for Israel to lead the world in this sector
In 2021, in the midst of the COVID pandemic, Shelly Bloch was seeking a FemTech community, but the ecosystem didn't really exist. "Most people didn't even know what FemTech was," Bloch says. She decided to create a Facebook forum called FemTech Israel for those in Israel's tech industry interested in solutions catering to more than half of the population. Two years on, FemTech Israel has expanded to include tens of thousands of subscribers across multiple social platforms, and is a major hub for the growing Israeli FemTech sector.
On a global scale, FemTech is one of tech's hottest emerging sectors and there are few places witnessing a greater boom than in Israel, which has the fourth largest number of FemTech companies in the world, and is second only to the United States in terms of global investment in the sector. In the last five years in particular, Israel has seen a high rate of FemTech companies founded and increase in investment. However, there is still much more to be done and many experts note that the potential of Israel's FemTech sector has not been fully realized, particularly by domestic investors.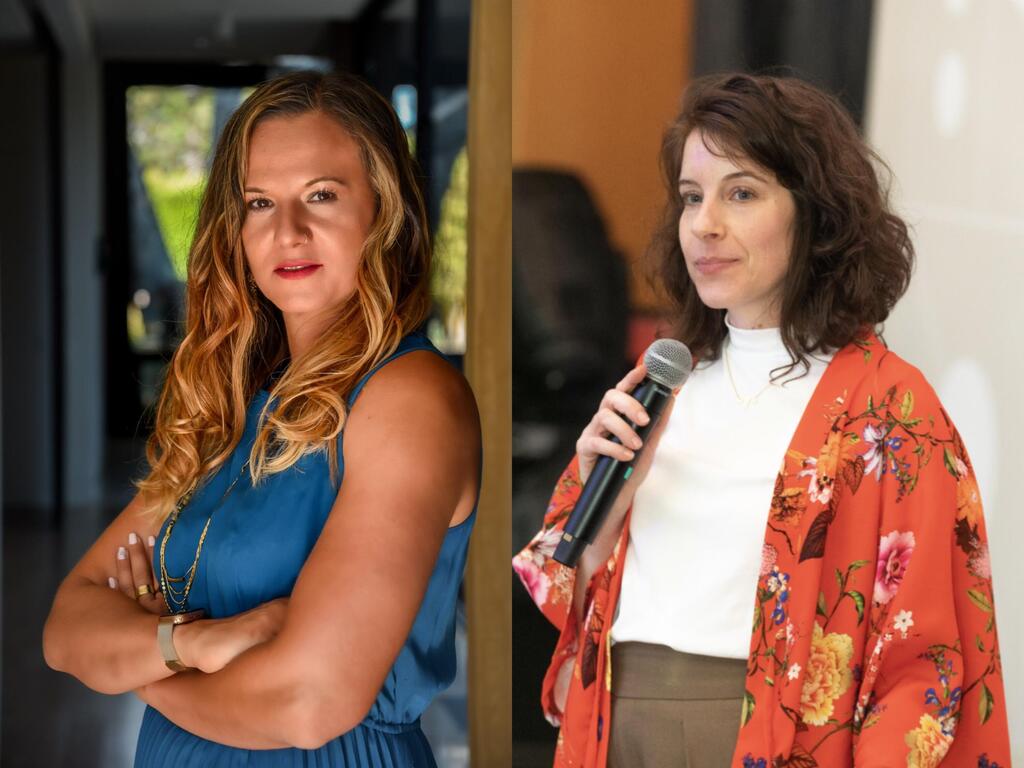 The term "FemTech" was coined by Ida Tin, who founded the app "Clue" in 2013, which is used to measure and track period, ovulation, and other health symptoms. FemTech typically refers to health software and tech-enabled products that focus on women's health and biological needs, however, Bloch notes that it actually includes much more. "It's not correct to just define FemTech as HealthTech, since women have particular and unmet needs beyond medicine but also in finances, wellness, lifestyle, mental health and safety and other areas."
According to a recent report released by Startup Nation Central, as of April 2023, the global FemTech sector includes roughly 1,800 companies, and has raised a cumulative $1.6 billion.
The rise in investment in the industry reflects a slow but steady increase in awareness of FemTech's untapped power, and in Israel in particular.
A breakdown of Israeli FemTech
According to the Startup Nation Central report, Israeli FemTech raised a cumulative $154 million in 2022, which accounted for 13% of investment in Israel's MedTech sector. There are roughly 100 Israeli FemTech companies, including 15 new ones founded in the last two years. 27% of them are founded or co-founded by women, compared to 15% of all Israeli tech companies.
There are five main verticals that Israeli FemTech companies fall into: pregnancy, fertility and natal solutions at 43%; health, wellness, and lifestyle at 22%; pelvic health at 12%; oncology at 12%; and non-oncology diagnostics at 11%, says a report released by HealthIL, an Israeli healthcare innovation ecosystem. According to the report, the sharp rise in pregnancy, fertility and natal startups (about half of all FemTech companies) is due to a blend of reasons unique to the Israeli healthcare landscape, including a highly centralized and organized healthcare system with an enormous collection of data, high birth rates, and governmental subsidies for fertility and pregnancy treatments.
Combined with Israel's capabilities as an R&D capital, it is exactly this unique healthcare profile that makes it a natural setting for FemTech companies to grow. HealthIL Executive Director Yael Ophir told CTech that, "The Israeli FemTech sector is growing in a positive direction and is developing innovative solutions for women. However, our report highlights that Israel still has a long way to go." She notes further that the industry needs to "maximize the potential of the Israeli healthcare system to help define needs and build robust solutions.
"Israel has an excellent infrastructure for FemTech innovation, based on a strong healthcare system that effectively treats women through early and continuous intervention, and collects relevant data for future development." At the same time, the report notes that of the existing FemTech companies, close to a majority pursue pregnancy, fertility and natal solutions, causing a void in other areas including oncology, pelvic health, menopause and endometriosis, among many other aspects of women's health.
This is reflected in the amount of funding allocated across the sector. While 22% of FemTech startups are health, wellness and lifestyle related, they only account for 6% of investment within FemTech over the last two decades. Funding within the sector is highly concentrated in general, with four companies accounting for 50% of all disclosed funding, and nine companies accounting for 80%.
Similar to the wider Israeli tech industry, nearly 70% of investors in Israeli FemTech are foreign, though there has been a steady rise in Israeli investment in FemTech since 2017. However, while Israeli investment has increased, HealthIL's report notes that it tends to be very concentrated, meaning that founders continue to rely on crowdfunding and international angel investors.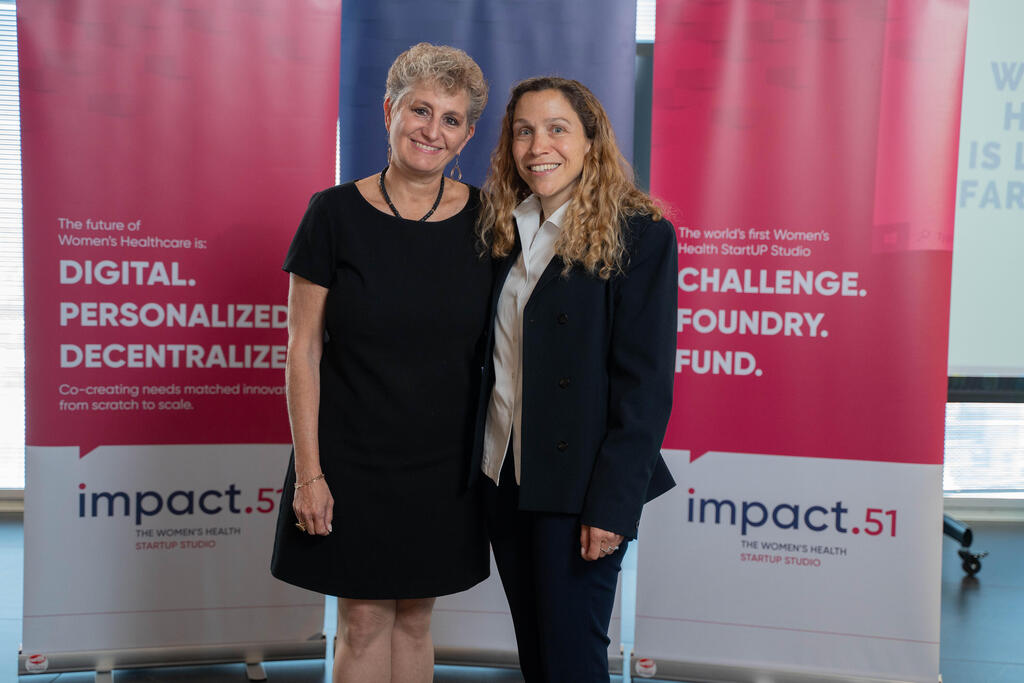 FemTech's primary challenges
Despite its marked growth in recent years, FemTech is still a relatively nascent sector that faces several challenges including that it is still considered an emerging market, and that like the greater tech industry, it feels the impact of the global economic downturn. This is doubly true for Israeli FemTech which must also contend with the economic impact of the government's judicial coup on the country's tech industry.
While there is some credence to the reluctance of investors to invest in a new and developing market, HealthIL's report states that it is the role of investors, specifically venture capitalists, to take on risk and help startups build viable business models. And, after all, every sector was at one point new and untried. If that alone prevented investors from parting with their money, there would be no Google, no Meta, no generative AI, no ChatGPT.
What is most likely the central challenge facing FemTech, is something old rather than new: investor bias and women's health. Women's health has been historically stigmatized, ignored and marginalized in every echelon of society, particularly within business, tech and innovation, where women continue to be vastly underrepresented. Let us recall that menstrual products weren't allowed to be advertised on American television until 1972. The reality even in 2023, is that most investors are men who possess little understanding or appreciation for the opportunities presented by FemTech, and who feel uncomfortable at best discussing issues pertaining to women's health, including menstruation, birth control, pregnancy, childbirth, menopause and more.
Michal Lebenthal-Andreson, Co-Founder of impact.51, a women's health startup studio, notes that only 4% of tech investments are invested in FemTech worldwide. She says that FemTech companies face an uphill struggle in that, "We have to educate the market that 51% of the population is not a niche. Most VCs and angel investors are dominated by men who have no familiarity with the needs and market size of women."
Women's health is still perceived as a niche market, and some argue that the term "FemTech" itself contributes to this by positioning men and men's health as the norm (there is no such thing as "MenTech," after all). But Bloch says that if they don't clearly name and define the sector, consumers and entrepreneurs alike cannot understand it, "When you give it a name, you can measure funding compared to other sectors, you can identify who is responsible for promoting the field, define parameters etc." She also adds that by defining the sector, a "home" is created for entrepreneurs, companies and individuals within in the industry who are working towards shared goals of gender equality.
Others argue that from time immemorial women's needs, particularly in the fields of health and medicine, have been ignored and conflated with men, which has done tremendous harm to women. "Women are not small men. Women deserve innovation matched to their needs. The health world treated women for years based on research from clinical trials conducted only on men - even the rats in the lab were males," says Michal Shalem, Co-Founder of impact.51. In fact, women have been historically excluded from drug trials precisely due to their distinct biology, including hormonal fluctuations caused by menstrual cycles, as well as the possibility of pregnancy.
This hasn't prevented medications and treatments, tested primarily or even exclusively on men, from being prescribed to women, often with compromised effectiveness. Dr. Ilana Kwartin, founder of Leavana.ai, an AI-based solution that personalizes women's prescriptions based on their cycle, argues that the inverse would never be accepted. "If men were given medication that wasn't always effective, that had been tested mostly or only on women, it wouldn't be considered effective medication. They would have come up with something better. Would we accept a car with seatbelts that are only 60% effective? No, you wouldn't release the car into the market. It wouldn't pass the crash test."
Even today, only 4% of all healthcare research and development is targeted at women's health issues specifically, which means that FemTech remains significantly underdeveloped.
The idea that women's health could still be considered niche is absurd, considering that women represent 51% of the population and the vast majority of consumers including in the fields of health and medicine.
When it comes to health and medicine, Dr. Kwartin says that HealthTech investors should be focusing primarily on women. "Eighty-five percent of decision makers and customers are actually women. Women are the chief medical officers of the family; they take care of themselves, their children, the elderly, and circles around them. They should be the ones we invest in."
When one considers that women spend an estimated $500 billion a year on medical expenses, according to PitchBook, it is clear that investors have yet to fully grasp the potential of this sector.
But there are signs that investors are recognizing the societal shift and beginning to adjust. Rising awareness and acceptance of women's health as well as an increased number of female founders and investors has spurred this growth. The money has followed, and we've witnessed a steady increase in funding for FemTech over the past 10 years. In 2019 the global FemTech market generated over $820 million. According to PitchBook, that number is expected to more than triple to $3 billion by the end of 2030.
Several large FemTech deals have taken place in the last two years. Flo, an ovulation calendar, period tracker and pregnancy app, raised a $50 million Series B round, and Maven Clinic was the first FemTech unicorn after raising a $110 million Series D round (followed by another $90 million in its Series E round in November 2022).
Bloch says that the time is ripe for Israeli institutions and VCs alike to invest in and develop this sector. Due to a confluence of "unprecedented awareness and demand for access to basic services and women's rights, the decreased stigma surrounding discussions on women's health, particularly among younger generations, and more and more women's representation in leadership roles in startups and VCs," there is a growing appetite for more inclusive and personalized solutions.
Israel's growing number of FemTech companies founded and investment in the sector will hopefully only continue, if investors can grasp the full value of the ace up their sleeve.
Dr. Kwartin reiterates that Israel is poised to be a leader in this field. "We should be the leading country in FemTech. We have a centralized health system and digital records going back 30 years in HMOs and in hospitals. And that is unprecedented."