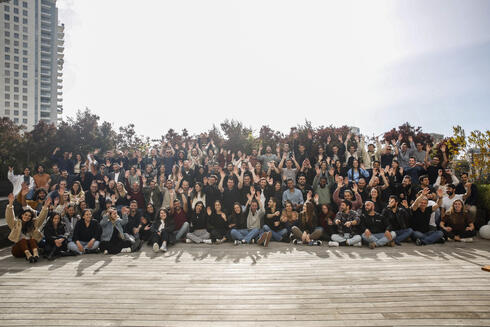 Connecteam raises $120 million for deskless workforce management platform
The Israeli company's Series C funding comes on the back of a very successful year in which it increased its annual revenue and number of clients by 400%
Israeli company Connecteam, which develops a platform for managing a deskless workforce, announced on Wednesday that it has raised $120 million in a Series C round of funding. In addition, investors will purchase $40 million worth of shares from employees and early investors in secondary deals. The Series C comes just 10 months after the company completed a $37 million Series B. The round was co-led by New York-based growth equity firm Stripes, and New York-based private equity and venture capital firm Insight Partners, with participation from Tiger Global, Qumra Capital, and Eyal Ofer's O.G. Tech. Insight Partners also led Connecteam's previous round. The Series C brings Connecteam's total funding to $160 million.
"We chose not to accept offers that would have made us a unicorn as we wanted to bring in investors that provided added value," Connecteam CEO and co-founder Amir Nehemia told Calcalist. "We serve companies that have employees that don't have a computer connection or a company email. Companies that are low-tech, for example security guard services. Around 70% of employees don't use a company email or have a Microsoft Office license and our platform allows you to have access to this segment of the population. Today almost everyone has a smartphone and cheap internet access. This allows many organizations to use our platform. We provide a simple and fast way to connect all their employees, even if it is only employees that are working for a day."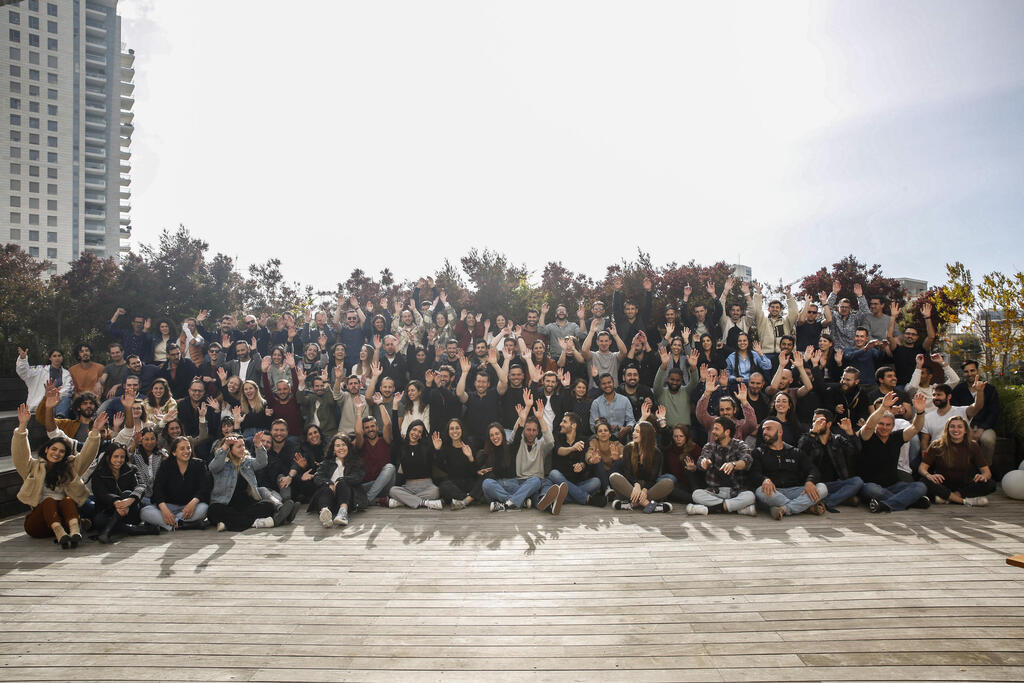 Nehemia acknowledged that Connecteam has benefitted from very fortunate timing. "We have been very lucky to be at the right place at the right time. We understand that we are working with companies that don't pay their employees much and also won't be paying a lot for software for them. Our product was built for a population that didn't use such software to date and we currently have 500,000 users."
Nehemia explained the thinking behind the decision to raise such a large sum. "We have been very conservative in our marketing and sales until now but if we want to push forward we need to spend significant sums now. We asked for a sum that will allow us to remain independent for at least the next two years. Our VCs are very time sensitive and we have funds that will help us to reach revenue of $100 million quickly."
Connecteam said that the funding round comes on the back of a very successful year for the company in which it increased its annual revenue and number of clients by 400%. The company has also seen its workforce grow by 500% to 170 people. It plans to reach 300 total employees by the end of 2022. "We will need to soon open new offices in the U.S. We were also in advanced negotiations to open an office in Kiev but that is a plan that will unfortunately likely no longer come to fruition," added Nehemia.
Connecteam is designed to help manage the more than 2.7 billion workers or 80% of the global workforce that are not tied to a desk. It is fully customizable to serve the needs of companies of any size without the need for IT support.
Founded in 2015, Connecteam has 20,000-plus global customers that span 80 countries and include leading brands such as SodaStream (PepsiCo company), Sodexo, Saint Gobain, Berry Global and others.
"The beauty of the Connecteam product is that it is incredibly powerful and versatile, yet also extremely easy for owners, managers, and employees to adopt and use," said Saagar Kulkarni, Partner at Stripes. "After speaking with glowing Connecteam customers who raved about how the product has transformed their businesses, it's hard to understand how you can manage a business with deskless workers without using Connecteam. We're proud to back an incredible team that has built such an amazing product."
"As more companies adapt to a deskless workplace, Connecteam provides the tools and confidence managers need to be successful. With its best-in-class product and strong leadership, Connecteam has already achieved traction in more than 80 countries and continues to grow," said Jeff Horing, Co-Founder and Managing Director at Insight Partners. "We're confident Connecteam will shape the future of the deskless workforce, and we look forward to our partnership as the company continues to scale up."