2022 VC Survey

"The Israeli tech market is proving to be resilient, productive, and competitive"
UpWest has joined CTech to share its views on how Israel has tackled the tech crisis in comparison to the rest of the world
"In the global arena, the recession is touching many countries," said UpWest Founding Partner Gil Ben-Artzi. "The Israeli tech market is proving to be resilient, productive, and competitive, but it is not immune to rising costs and the potential impact of geopolitical dynamics. The challenge for Israel is to continue and maintain a competitive advantage in the quality of talent and encourage a stable environment for foreign investments."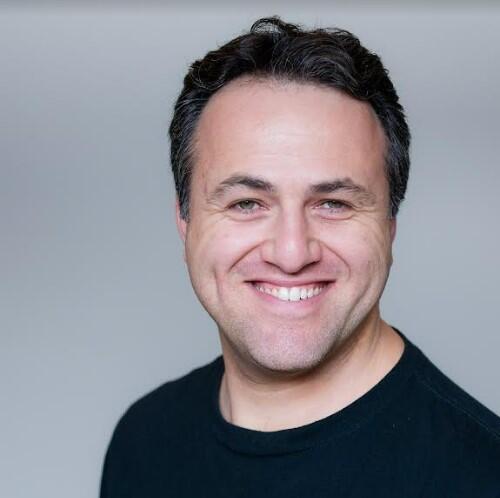 Name of fund/funds:
UpWest
Total sum of fund:
$100M AUM
Partners:
Shuly Galili, Gil Ben-Artzy, Assaf Wahrhaft
Notable/select portfolio companies:
SentinelOne (NYSE: S), Honeybook, Stampli, Balance, CyCognito, BeeHero, Imubit
Ben-Artzi has joined CTech to share insights on what to expect in the VC space as the year comes to an end.
If 2020 was the year of the pandemic, and 2021 was the year of records, how would you define 2022 in the VC sector?
Following a public market correction and looming recession, 2022 became a year of recalibrating and going back to basics for private companies. Beyond changes in valuations and the volume of new startups, from a VC perspective, it means that there is a "back to basics" mentality in the way we operate; there is more time to run a process while evaluating new investments and getting to know the founding team and market opportunity. This is healthy for both founders and VC partners.
Who are the big winners of 2022 and why?
Founders who were conservative with their burn and round valuations are definitely in a more attractive position moving into 2023 new fundraising dynamics. Equally, startups that were focused on revenues and acquiring paying customers in their target market.
Who are the big losers of 2022 and why?
Companies that raised too much, too fast, and without reaching their business targets, will have a hard time raising their next round.
What do you expect in the VC sector in 2023?
As Seed-stage investors, we are very optimistic about the opportunities in 2023 and we are actively investing out of our new fund. The reason for the optimism is because of a very long-term view of where we are in the cycle and from experience, high-conviction entrepreneurs launch companies in times of recession, with available talent and less costly resources. In previous downturns, we have seen some of the most successful companies being launched.
What global processes will affect (positively and negatively) the Israeli market?
In the global arena, the recession is touching many countries. The Israeli tech market is proving to be resilient, productive, and competitive, but it is not immune to rising costs and the potential impact of geopolitical dynamics. The challenge for Israel is to continue and maintain a competitive advantage in the quality of talent and encourage a stable environment for foreign investments.
How should different companies (large, medium, early-stage) prepare for the coming year?
As early-stage investors, we prepare our portfolio startups to be mindful of costs, raise additional capital if needed, and focus on revenue generation. For enterprise startups, this is the time to get even closer to customers and understand their arena and what's in their playbook. The strategy startups had for fundraising in the past couple of years should be tossed aside or modified for 2023 as expectations have changed on the VC end. Know your KPIs and stay laser-focused on achieving them.
What sectors in high-tech should we look out for in the coming year - and why?
We will continue to see momentum in the areas of digital health, climattech, and agtech/foodtech as the demand for innovation and efficiency in these sectors becomes more critical. Equally, AI and automation around data will continue to expand into many sectors to accelerate digital transformation and productivity. Cloud adoption and cloud costs will still be a priority for many CIOs.
Zenity, UnitySCM, Metis Data - UpWest's notable portfolio companies
Zenity
Governance and Security for Low-Code/No-Code Applications
Founders:
Ben Kliger, Michael Bargury
Founding year:
2021
Number of employees:
20
Explanation behind investment:
We met the founders very early in their journey and were immediately drawn to their passion and knowledge of this domain. We saw that as organizations are continuously increasing their reliance on low-code application development in order to shorten development cycles and free up valuable human capital resources, this creates new attack vectors and new risks. We are excited to be part of the team's journey from day one.
UnitySCM
Data across your entire supply chain can be easily collected and organized in one place
Founders:
Amir Taichman, Barak Cohen
Founding year:
2021
Number of employees:
12
Explanation behind investment:
We were fortunate to back Amir in his first startup in 2012 and were excited to support him again – along with his new co-founder Barak – in their new venture. Based on their previous experience, the founders have unique insights into the many issues manufacturers encounter daily in their supply chain. Post-COVID, these issues have only been exacerbated as companies are trying to overcome major delays and a lack of visibility into their supply chain. The team set out to improve manufacturers' operational efficiency with end-to-end visibility into their supply chain, identifying disruptions early and responding to them more effectively with automated workflows.
Metis Data
Prevent your database code from breaking production
Founders:
Roee Kriger, Itay Braun
Founding year:
2021
Number of employees:
10
Explanation behind investment:
We met Roee and Itay while they were seeking their first check for their new startup. They noticed that as companies migrate to the cloud and manage complicated data infrastructure, they are looking to adopt more proactive infrastructure solutions. Though we have seen many application development tools being offered around testing, deployment, observability, etc, there has been a very limited offering around database code. We believe in the company's vision to provide a proactive guardrail that allows developers to gain a better understanding of their code and remediate any database code-related issues before they can even take place.