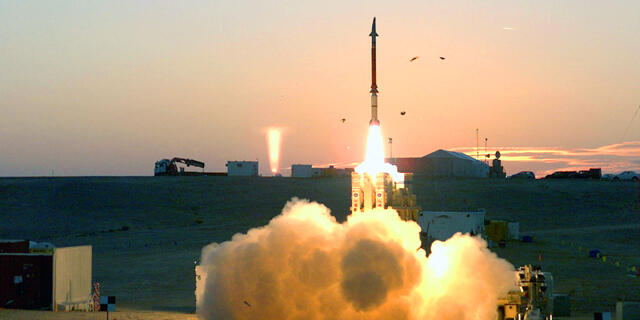 Israeli interceptor David's Sling hits another landmark two months after first real-world success
The David's Sling system joins the Arrow, Iron Dome, and Naval Iron Dome systems to form Israel's national air defense system
The Israeli Air Force, in collaboration with the Defense Ministry and Rafael, announced on Sunday that it has achieved significant milestones in a series of training exercises in southern Israel. The exercises involved the successful interception of advanced threats by the David's Sling defense system, bolstering the State of Israel's air defense capabilities.
Designed to counter ballistic missiles, cruise missiles, aircraft, and drones, the David's Sling system underwent live-fire tests, proving its efficiency in complex scenarios, according to the announcement. Israel Aerospace Industries and Elbit Systems also played key roles in these exercises.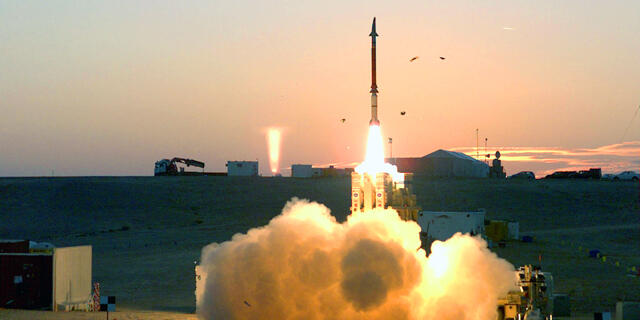 The comprehensive tests thoroughly examined the system's existing capabilities, demonstrating its effectiveness in conflict situations. According to the announcement, they mark a crucial step in the integration of the system into the Israeli Air Force, enhancing the nation's defense against diverse threats. Notably, senior officials from the American Missile Defense Agency were present to witness the successful event.
The David's Sling made its first real-world interceptions in May, intercepting rockets fired by the Palestinian Islamic Jihad terror group from Gaza.
The David's Sling system joins the Arrow, Iron Dome, and Naval Iron Dome systems to form Israel's national air defense system.
Rafael has additional systems in the works, including an interceptor missile named SkySonic, designed to intercept hypersonic missiles. Rafael stated last month that the interception system is in advanced stages of development and will soon undergo its first flight tests.
Rafael refused to specify the planned timetables for the completion of the development but mentioned that engineering teams have been working on it for several years, predating the threat of hypersonic missiles.
First published: 15:57, 09.07.23