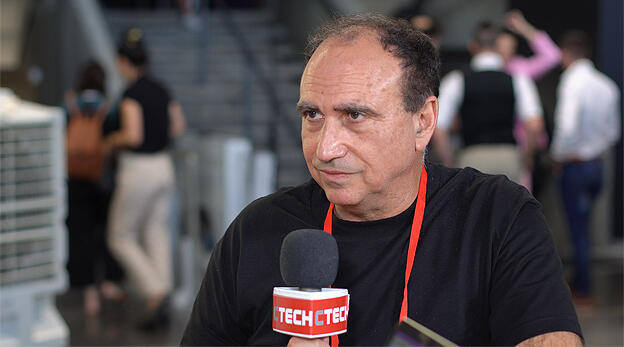 CTalk

"Youngsters are the future, so anyway we can help them would be great"
Yossi Matias, VP at Google and Head of Israel's R&D Center, talked about the various ways of supporting youth during Unistream's 'Entrepreneur of the Year' event
"If you have a great idea and you want to solve it, go and study and bring yourself to the level that you can then indeed develop the solution. I think it's about education," said Yossi Matias, VP at Google and Head of Israel's R&D Center.
When asked during Unistream's
'Entrepreneur of the Year' event
held last week if there are similar programs around the world, Matias replied: "There are many initiatives around the world and obviously we are very proud to see what is going on here. And if there is something that really I think we should all be very pleased with is to see so many colleagues from different companies, from general industries, from high-tech and from broader economic circles, that are taking the time to come and support this initiative and meet with youngsters and give them feedback. So, I think this is a great attribute to the fact that people really care."
Unistream trains thousands of youth from the periphery from all sectors, and offers them a real and worthwhile opportunity to succeed in life, develop a meaningful career and integrate into the business world in the future. Together with a huge business community numbering 4,700 senior business executives, Unistream trainees establish start-up companies while still in high school, and turn an idea into a groundbreaking venture with the aim of making a difference in the world.
You can watch the full interview in the video above.