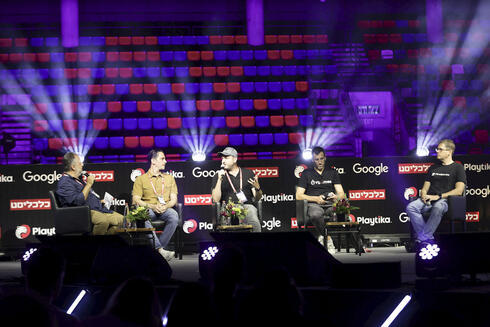 Gaming conference

"Data is the most important thing for generating profits in the gaming world"
"The most important thing is what questions can be asked and what data can be trusted," added Gad Maor, co-founder and CEO of Mavens, speaking at Calcalist's gaming conference
"Data and understanding the needs of players are the pathways to profits in the gaming industry," asserted participants in a panel discussion on gaming profitability during the Calcalist gaming conference in collaboration with Playtika and Google. The panel featured Pini Yakuel, the founder and CEO of Optimove; Ben Fenster, co-founder and CPO at Anzu; Gad Maor, co-founder and CEO of Mavens; and Yevgeny Peres, EVP of Product Strategy at AppsFlyer. The panel was moderated by Calcalist journalist Omer Kabir.
How do you utilize data to generate new revenues?
Gad Maor: "In the early days of gaming, data was scarce. Little was known about players of the first FIFA or the first Sims, marking a time of high creativity and minimal data usage. Nowadays, data serves the purpose of collecting specific information that can enhance revenue and attract more players."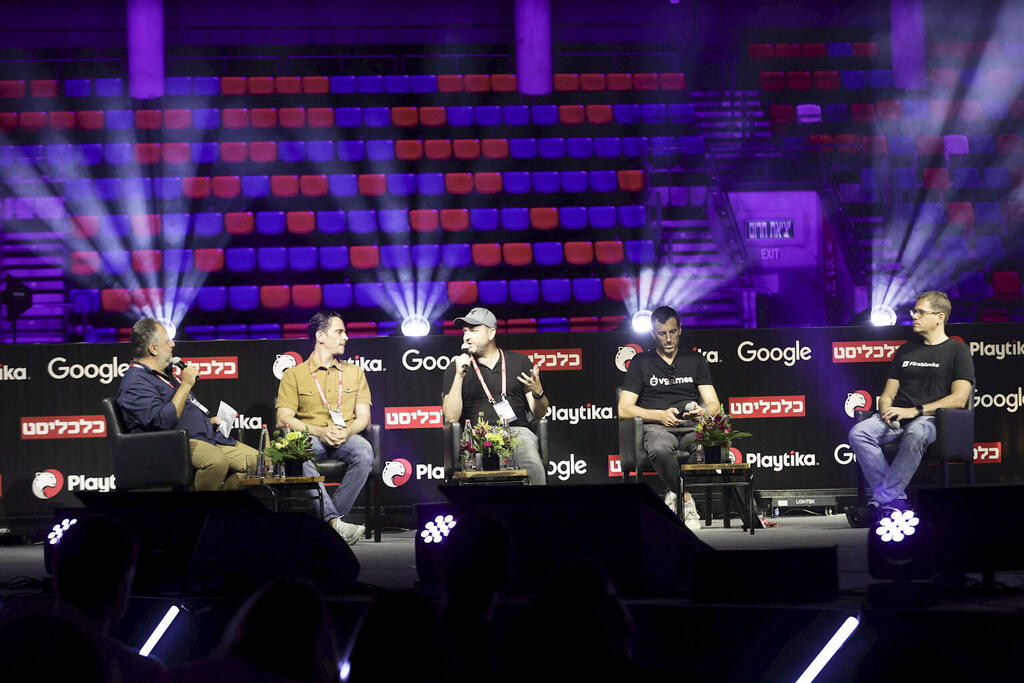 How can data increase revenue in gaming?
Maor explained, "Data encompasses player behavior, focusing on the crucial aspect of asking the right questions and relying on trustworthy data sources. This allows us to create high-quality experiences, such as analyzing which ads players viewed, understanding their spending habits, deciphering player motivations, and crafting entertainment that translates into revenue. Ultimately, we are entertainment companies whose primary goal is to bring joy to people. Every moment, new data arrives, necessitating continuous alignment with business activities."
Ben Fenster: "Recent years have seen a shift toward email-based global identifiers, opening up opportunities for players to better understand the game. It's entirely reasonable to expect high-quality information."
Pini Yakuel: "Throughout my career, I've been engaged in academia, and later, I founded Optimove, which aims to maximize the value of existing players. We focus on those we've already acquired. It's essential to truly understand each player and offer them relevant, high-quality incentives. Every message sent must be precise to ensure they choose us the next time they have a spare fifteen minutes. While user acquisition (UA) typically commands the highest investment, striking a balance is crucial. Satisfied customers are best positioned to attract similar customers."
Yevgeny Peres from AppsFlyer chimed in, "UA isn't always the top priority. It's crucial to acquire the right players through the right channels. Once players are onboard, personalization is key, as is understanding how marketing decisions can attract similar streams, ultimately maximizing profitability across the board."
What monetization trends are you seeing at AppsFlyer?
Yevgeni Peres replied, "One of the most intriguing aspects we're exploring, apart from our gaming product line, is our broader perspective on the market. We collaborate with some of the brightest minds in the industry. We observe variations across categories, as gaming attracts numerous talents. Gaming is leading the way, and the knowledge base in Israel differs from that in Japan, Korea, Brazil, and India. This understanding is crucial, and the Israeli industry doesn't always grasp it. Current trends revolve around achieving more with fewer resources. The gaming landscape has evolved significantly compared to a few years ago, and this understanding underscores that many companies haven't fully grasped all levels of gaming monetization."
Ben Fenster, could you elaborate on novel ways to integrate advertisements into games?
Fenster explained, "Incorporating ads seamlessly into the gaming environment represents a fresh revenue avenue. We can insert ads at various points without disrupting the user experience. These ads don't interrupt gameplay and, in fact, often enhance it. For instance, a British player might see an ad for Tesco. This approach allows advertisers to engage with players without being intrusive or negatively impacting their gaming experience. Today, people play games more than they watch TV, and we're working to redirect advertising budgets from television to the gaming world."