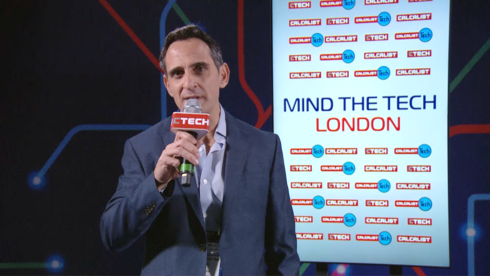 Mind the Tech London 2022

Rewire: Answering the cross-border financial needs of migrants
Field of business:
Fintech
Founders:
Guy Kashtan (CEO), Adi Ben Dayan (VP R&D), Saar Yahalom (CTO), and Or Benoz
Company description:
Rewire is a cross-border financial services platform for migrants worldwide. To answer the unique cross-border needs of migrants, Rewire harnesses the power of innovative technology and develops strategic partnerships with leading financial institutions in the migrant's country of origin and in their new home. From remittance and payment accounts to upcoming advanced financial services such as bill payments, savings, and mortgage loans, Rewire is able to provide innovative and accessible financial services tailored for migrants.
Rewire manages several online global communities for its diverse customer base who have migrated to Europe from over 20 countries in Asia and Africa such as the Philippines, Nigeria, India, Thailand, and China. With a Migrants at the Center approach, innovative technology, strategic partnerships, and values of equality, inclusion and social good, Rewire is the migrant's financial partner, wherever their home is.
Amount raised:
$62 million
Investors:
Standard Bank of South Africa, BNP Paribas, Opera Tech Ventures, Viola Fintech, Moneta Capital Partners, Renegade Partners, Migdal, Moneta Capital Partners, Renegade Partners, OurCrowd, Glilot Capital.
Rewire was part of the Israeli startup squad that participated in Calcalist's Mind the Tech London 2022 conference. Calcalist's "Dream Team" to London included early-stage startup companies in the fields of Fintech, Cyber, E-Sport & Gaming, Data & AI, and Retail & E-Commerce. The startups joined the official delegation in its journey to London and took part in roundtable discussions at the event, presenting their companies to senior executives from the British and international tech industries.