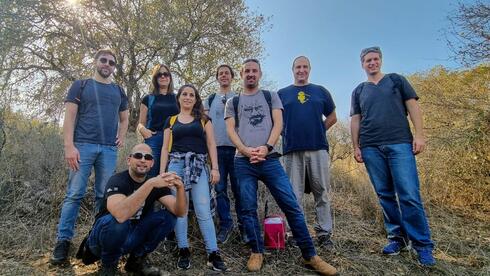 Boarding Pass

"The $60 billion crop protection agrochemical industry is not likely to disappear"
Projini Agchem has raised a total of $2.5 million to help develop safe ingredients for the crop protection industry
"The $60 billion crop protection agrochemical industry is not likely to disappear," explained Dotan Peleg, CEO of Projini Agchem. "Important biological developments can help to replace 15% of synthetic chemicals with biological chemicals. Yet the global agri-produce remains at large dependent on the cost-effectiveness of synthetic chemicals. It is therefore necessary to push for innovation and a revolution in chemistry, which would continue to play a key role in pesticides."
To date, the company has raised $2.5 million from investors such as Bayer-Trendlines Fund, Trendlines Group with IIA, Sirius Global, and Migal. The company joined CTech for its Startup Boarding Pass series to share some of its milestones and plans for the future.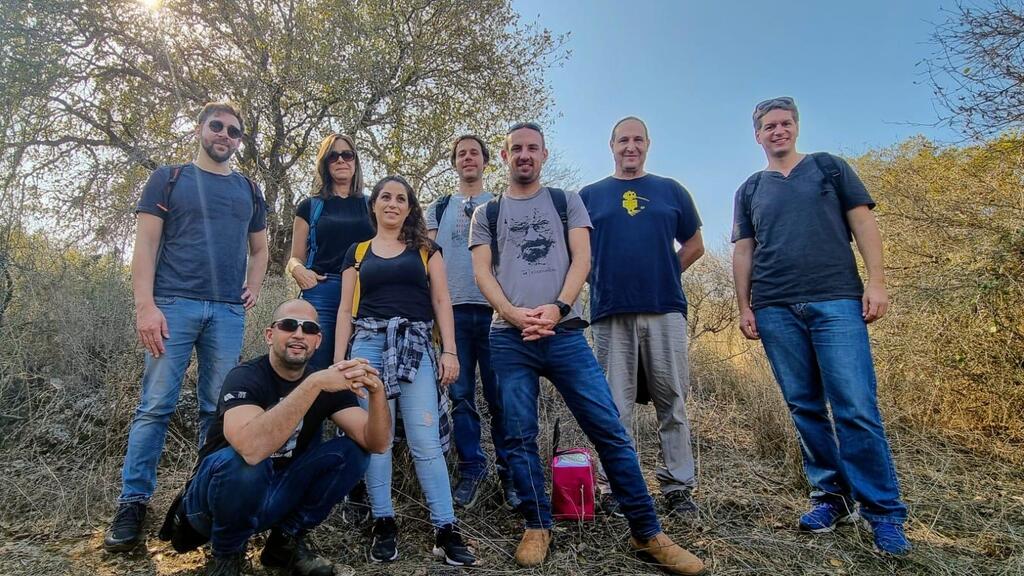 Company Name:
Projini Agchem
Product/Service description:
Projini develops safe active ingredients for the crop protection industry.
Our novel small molecules are developed with our proprietary AI-driven discovery platform and new mode-of-action.
We enable highly productive and sustainable agricultural solutions.
Itai Bloc is the Co-Founder and CSO
Maayan Gal is the Co-Founder and Scientific Advisor
Nesly Dotan is the Co-Founder and CTO
Last Investment Round:
$750,000
Last Investment Stage:
Seed
Date of Last Investment:
June 2021
Total investment to date:
$2.5 million
Investors (leading and all):
Bayer-Trendlines Fund, Trendlines Group with IIA, Sirius Global, Migal
Current number of employees:
<10
Anything you want to add?
The $60 billion crop protection agrochemical industry is not likely to disappear. Important biological developments can help to replace 15% of synthetic chemicals with biological chemicals. Yet the global agri-produce remains at large dependent on the cost-effectiveness of synthetic chemicals. It is therefore necessary to push for innovation and a revolution in chemistry, which would continue to play a key role in pesticides. Most of the active pesticides today have been in use for decades and were discovered randomly by the industry by high-throughput screening. Their side effects were sometimes only discovered in practice many years later. Projini's technology is based on two principles of operation: safe chemistry and "on-demand" chemistry. The inspiration comes from "customized/personalized medicine" - the entrepreneurs Dr. Maayan Gal and Itai Bloch come from the field of drug discovery using artificial intelligence. Computer science also plays a key role here, and with advanced algorithms, can systematically scan tens of millions of substances within days and pinpoint specific molecules that have the potential for targeted and safe action on weeds, fungi, and other pests.
Projini has already registered patents for several such effective molecules, and it continues the development process, with the intention of being one of the first and leading companies to offer a safe chemical discovery platform to international pesticide giants within a few years.
In the pharma world, where Projini's founders came from, all leading companies have 1-5 novel drugs in their pipeline, arising from AI-driven discovery platforms.
AI-driven discovery platforms, small molecules, and new Mode-of-Action are at the heart of the modern drug discovery.
Our founders established a drug-discovery lab at Migal, the Galilee Research Institute in K. Shmona, and developed proprietary AI.
Migal has a strong agriculture orientation, so the idea to adapt the proprietary drug-discovery platform to discover new compounds for crop protection, was 'naturally' born there.
What is the need for the product?
The $60 billion crop protection industry, relaying on several hundreds of active ingredients, is facing two major challenges:
Many of the active ingredients are deregulated (banned from use), and/or expected to be banned, and/or have been long enough in the market for the pest to develop resistance.

The classical chemical discovery operations seem to exhaust their potential, and high throughput screening of the currently known chemicals results with too few novel compounds.
So the need is to innovate and discover new active ingredients, which can help the industry sustain its growth.
How is it changing the market?
The crop protection market, like the pharma market, will slowly but surely adopt novel AI-discovered small molecules.
Those molecules will be the future growth engines for the AgChem giants, as they release them to market in products which enables higher productivity, better protection, and above all, safety and sustainability.
How big is the market for the product and who are its main customers?
The crop protection market today is a $60B market, expected to grow to $150B in 2050 with population growth.
There are many "blue oceans" in the crop protection market, with uncontrolled pests leading to crop losses with huge economic impact.
Our main customers are the AgChem giants (Bayer, BASF, Syngenta, others) to whom we will license our novel active ingredients.
Does the product exist already? If not - at what stage is it and when is it expected to hit the market?
There are several other AI-driven molecules discovery companies aiming for crop protection as well, like Projini.
We expect first licensing deals for AI-driven compounds in 2025.
Who are the main competitors in this sector and how big are they?
There are several startup competitors, chief amongst them is a company of ex-Monsanto founders, called ENKO.
They raised round B and gained support from the Gates Foundation.
What is the added value that the founders bring to the company and the product?
Prior to Projini, the scientific team engaged in AI-driven drug-discovery in pharma, and graduated from Weizmann and Harvard in the fields of computational chemistry and discovery models. Myself, as the CEO, I bring 15 years experience in managing AgBiotech startups and I specialized in crop protection, and before that I had a good track record in high-tech, including an exit.
What will the money coming in from the round be used for?
The money will be used for R&D, and the fundable milestone for round A is to get the first licensing deal for our AI-discovered compounds to an AgTech giant.
If not mentioned before, Bayer is already invested in our company, and we are in contact with other giants as well.
In the
"Startup Boarding Pass"
section, CTech will cover the (relatively) small investments made in companies during the early stages of their existence - and the entrepreneurs and startups who have not yet had the opportunity to reveal their stories to the world. Please use the
linked form
and fill it out according to the guidelines.
This form
is intended for startups raising between $500,000 and $3 million from venture capital funds, angels, or official grants from Israeli and foreign institutions. If relevant, someone at CTech will be in touch for follow-up questions.