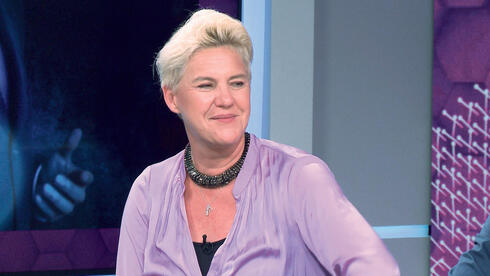 Fiona Darmon leaving JVP to set up new investment fund
"I have a dream to do something that will be big and that I will create myself. Precisely because of the upheaval currently taking place in the global economy, there is now a possibility to do new things," said Darmon
Fiona Darmon, one of the most notable women in the Israeli venture capital industry, is leaving the JVP fund to start an independent venture. Darmon served as a partner in the fund, established and managed by Erel Margalit, since 2009. Among other things, she was responsible for recruiting investors, and also served as a member of the investment committee and as a director in several of the fund's portfolio companies.
Darmon will leave the fund in the coming months in favor of establishing her own dedicated investment fund that will specialize in complex transactions while taking advantage of crisis situations. "I'm leaving right now in what seems like the middle of the crisis and precisely because of this," Darmon told Calcalist, confirming her departure from JVP. "I am almost 50-years-old and there are decisions that you take with the heart and then justify with the head. I have a dream to do something that will be big and that I will create myself. Precisely because of the upheaval currently taking place in the global economy, there is now a possibility to do new things and I will also do them together with JVP," she added.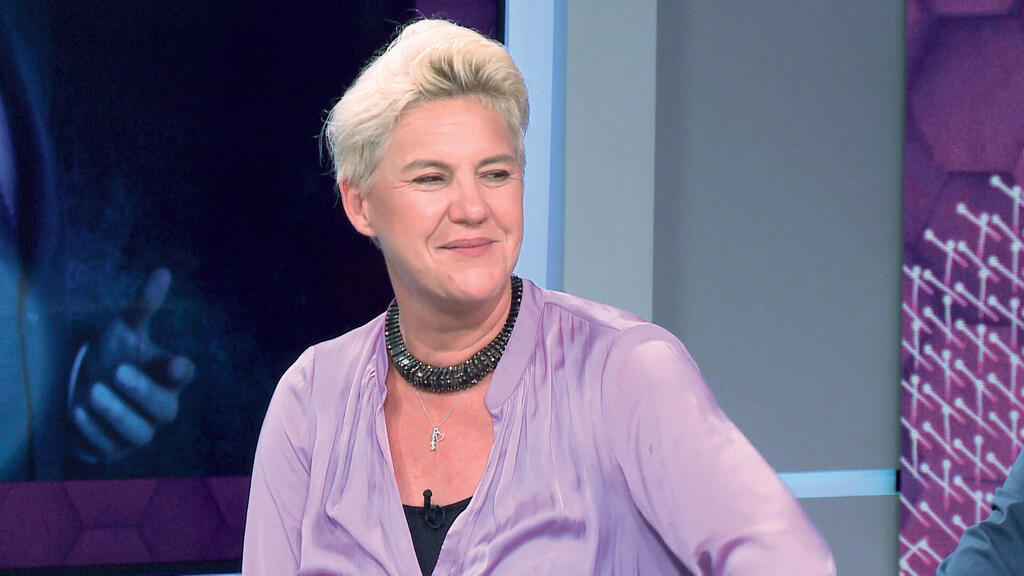 The JVP fund, one of Israel's oldest venture capital funds that has $1.75 billion in assets under management, has led investments of $1.5 billion in the past two years and has invested in 160 companies since its inception.
Aren't you afraid to start raising capital in the current period?
"Today's market should not be missed. We brought the most strategic partners to the fund during the craziest and most crisis-ridden times. This is what happened in 2009 when I joined JVP in the midst of the storm to raise a new fund precisely when investors closed their wallets. The current environment creates opportunities throughout the investment chain: companies need capital to continue growing, funds need capital to support companies, and institutional investors want to liquidate their investments," said Darmon, explaining her plan to build a fund that will operate in a new model that will combine diverse investment and liquidity tools.
"I'm not optimistic yet. It's not over yet and there will be further waves of cuts in companies and bumps this year, but there is a little more clarity and a better atmosphere. Many companies have indeed made cutbacks, but from what I can see, almost all employees found work within a week. There are now many good employees on the market and they are being hired at record speed. The situation in the U.S. was better to start with, but now we also see in Europe that the warm winter prevented the energy prices from going crazy, and that calmed matters down.
"There is a feeling that the situation is not that bad, and I see it in our startups that are once again starting to receive inquiries from customers who stopped their purchases in the last quarter of 2022. Many companies have returned from year-end vacations with renewed strength and with renewed budgets. There are quite a few companies here that are looking for partnerships, and for the international companies that are looking for acquisitions in general, this is like a candy store. There will also be large companies that will be sold because the multinational giants have for years preferred to buy technologies instead of developing them themselves."
So the worst of the crisis is behind us?
"There will be more companies that shut down this year, but this is a natural situation. Although in Israel we have such a character that we don't give up, so less companies close here. We will start to see the improvement in the situation from the bottom up: the companies will sell more, the expense structure will be more balanced and they will start to try to raise money in the private sector towards the second and third quarters of the year."
And what about Israel's specific situation, which is also affected by the political reforms?
"I am very disturbed. The events may affect bodies that would like to work with our companies and buy from them. The technology is indeed advancing, but there is always at least one competitor who is in the market and whose product is good enough. If there are countries that decide to take a stand against what is happening today in Israel, this will also affect high-tech. The legal reform will create difficulties. Instead of pushing forward to open the doors for us, they will stand at the gate and check ten times before letting an Israeli company in. We are really opening an unnecessary front."
Dr. Erel Margalit, Founder and Executive Chairman of JVP, thanked Darmon for her contributions down the years. "She led so many meaningful processes here at the fund. Fiona has been a true partner on the journey. I am proud that she is today viewed as one of the leading women in the Israeli venture capital Industry, and of her contribution to the industry," said Margalit. "Over the years we have celebrated together some of the key heights of the Israeli high-tech, alongside navigating its challenges. I wish Fiona the best of luck and I am sure we will continue to do great things together."
First published: 09:45, 29.01.23