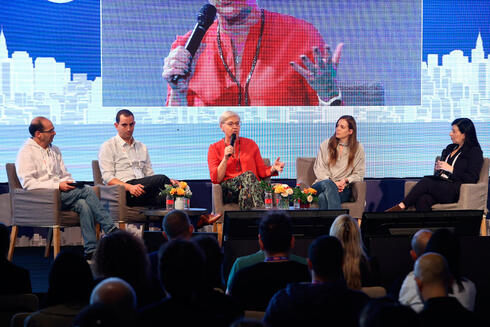 Tech TLV 2022

"Now is the time for companies and investors to work out what the world really needs and what is a luxury"
Fiona Darmon, General Partner at JVP, was speaking in a panel at Tech TLV with Yaron Elad, CEO of Elron Ventures, Sapir Harosh, Partner at Third Point Ventures, and Haggai Schreiber, Chief Investment Officer at Phoenix
"We underwent quite a sharp shift in which we stopped investing in private companies because the public sector became more interesting to us," explained Haggai Schreiber, Executive Vice President, Chief Investment Officer at Phoenix, speaking during the Tech TLV conference on Tuesday.
Scheriber revealed that Phoenix has been approached by companies asking for investments at half the valuation they received last year. "The current test for institutional investors and entrepreneurs is to set up the right deal and structure, which is no less important than the ultimate valuation," he explained.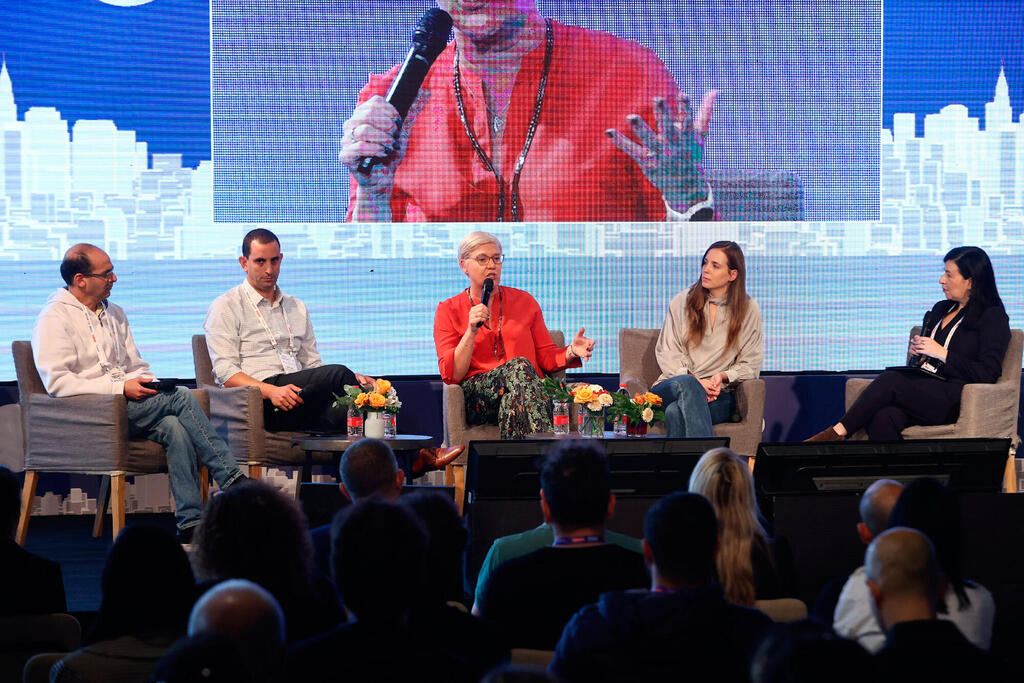 The panel, hosted by Sophie Shulman of Calcalist, also included Yaron Elad, CEO of Elron Ventures, Sapir Harosh, Partner at Third Point Ventures, and Fiona Darmon, General Partner at JVP.
Darmon compared the current crisis to the bursting of the dot com bubble. "In April 2000, shares of internet companies rose 800%. But they plummeted after that and we saw how a stock market crisis turned into a macroeconomic crisis," said Darmon. "Similarly, we are now currently heading into a wide-scale recession, but there are differences between the crises. Technology is a necessity at this time and some companies still have amazing sales despite the impending recession. Now is the time for companies and investors to work out what the world really needs and what is a luxury."
Harosh said that this is an excellent period to invest in early-stage startups. "At Third Point Ventures we know how to deal with periods like this as we operate with a longer-term horizon.
"The stomach of every Israeli entrepreneur turns before they make layoffs. All layoffs are justified and related to the company's activity. We don't encourage layoffs if they are not necessary. If a company is growing we will encourage recruitment."
Regarding whether investors have replaced entrepreneurs in the driving seat, Harosh noted: "Entrepreneurs understand the importance of building a smart board that will remain with them over time. This is a period for entrepreneurs because I feel that they are doing due diligence on investors and aren't rushing to sign as they want investors who will be involved and they aren't just focused on valuation."
Elad also sees a bright side to the crisis. "We have always focused on the fundamentals and in the current situation funds are more interested in investing in early-stage startups," he said. "It has become an investors' market once more, especially in later stages. An investor currently entering the market will protect themselves from future falls in valuation."
Regarding layoffs, Elad said every company needs to assess its situation and make decisions accordingly. "Companies are worried they won't continue to grow the way they did in the past two years. A responsible startup will assess its situation and manage the cutback process accurately."