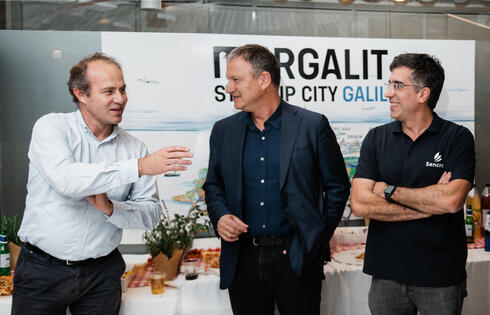 Micro-climate technology startup Sencrop raises $18 million led by JVP, will expand into Israel
The French company, whose data-driven precision app enables more than 20,000 farmers to have a crop-oriented vision of the weather conditions, disease and pest risks, and their irrigation needs, will open an extension in the International Foodtech Center in the Galilee
French startup Sencrop, which develops micro-climate technology, announced on Tuesday that it has raised an $18 million Series B fundraising round led by Israeli venture capital firm JVP, as part of the VC fund's climate and foodtech initiative.
EIT Food, supported by the European Union, Stellar Impact (managed by Telos Impact), IRD Management, and Sencrop's existing shareholders, including BPIfrance, Demeter IM, and NCI Waterstart, are also taking part in the transaction. JVP's investment was led by General Partner Gadi Porat and Director of Investments Alexandre Dahan.
Sencrop's data-driven precision app enables more than 20,000 farmers to have a crop-oriented vision of the weather conditions, disease and pest risks, and their irrigation needs. The company operates in over 20 countries and has offices in France (headquarters), the Netherlands, the UK, Germany, Spain, and Italy. With the new investment, the company will open an extension in the International Foodtech Center in the Galilee. Sencrop, founded in 2016 by Michael Bruniaux and Martin Ducroquet, will provide Israeli startups active in the precision agriculture field a quick route to global markets through its platform.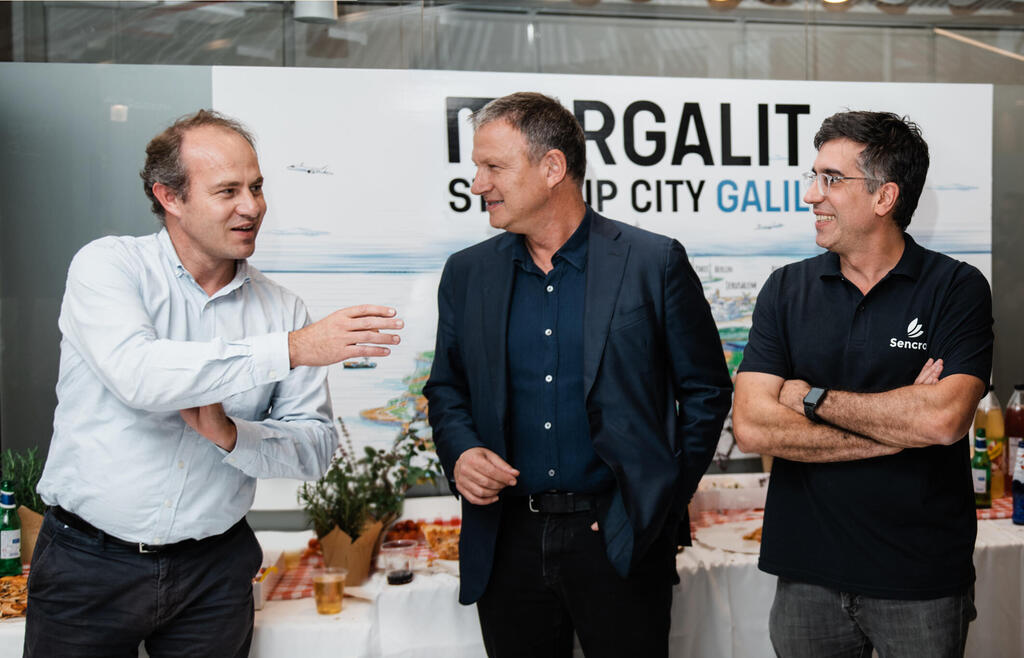 The move comes as part of the international strategy of cooperation between Israel and France, combining AI, data, and climate-tech strategies to find new solutions to the world's climate and agricultural challenges.
"The move comes as part of wider cooperation between the French Government's official investment arm, BPIfrance, with JVP and Israel in general, as part of a win-win strategy between our countries," said Erel Margalit, Founder and Executive Chairman of JVP and Margalit Startup City, and added, "President Macron has expressly welcomed this along with France's Finance Minister Bruno Le Maire. We expect more such projects to follow in light of this important cooperation.
"From the first time we met Martin and Michael, the company's co-founders, we realized that this leading European company, with its next-generation micro-climate technology, has the ability to revolutionize the farmer's world. Using AI smart solutions, like a personal Waze for the farmer's weather conditions, the farmer can maximize his crop quality in a very short time. Our investment in Sencrop is part of our wider vision to invest in companies that provide ground-breaking solutions to the world's most critical challenges. We are happy to join forces with Sencrop and support the team to bring its ground-breaking micro-climate technology to North America and the rest of the world markets."