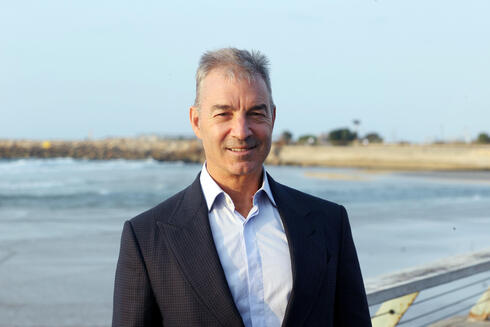 Interview

TPV Founder Daniel Loeb: "The madness will not return. Everyone's expectations today are more reasonable"
From Disneyland to the Holy Land: In an in depth interview, the legendary Third Point CEO and founder talks investments, Israel, and taking on Disney
"If we see two similar startups, we will always prefer to invest in the Israeli one because the entrepreneurs here are more determined. They will walk through walls if necessary to make things happen and that makes a difference. I am not saying anything new when I say that there are special elements here, with the army being the main one. I don't specifically mean the 8200 or 81 intelligence units, because the entrepreneurs we invested in also come from combat units. What is important in the military background is not necessarily the technological training, but rather a strong sense of purpose and mission that characterizes Israeli entrepreneurs. We as investors of course want to make money, that's what our investors give us funding for, but this quality of founders makes the investments here a little less risky."
Daniel Loeb, CEO and founder of the Third Point hedge fund and chairman of the venture capital fund that goes by the same name, is responsible for the paragraph above. Loeb, one of the symbols of Wall Street and the investment industry, who is known as a vocal investor who started with an initial capital of $3 million and today manages a fund of $14 billion, is currently in Israel on the occasion of the official opening of the fund's first branch outside the U.S. Loeb (60) and his childhood friend Robert Schwartz, who is entrusted with the management of the venture capital activity, has already invested in several companies here. The first investment, SentinelOne, also became one of the fund's best after it was issued last year on Wall Street. But now the two boys who met in a karate class in California at the age of 11 and then studied together at the University of California in Berkeley, recognize that they have a chance to step it up a gear.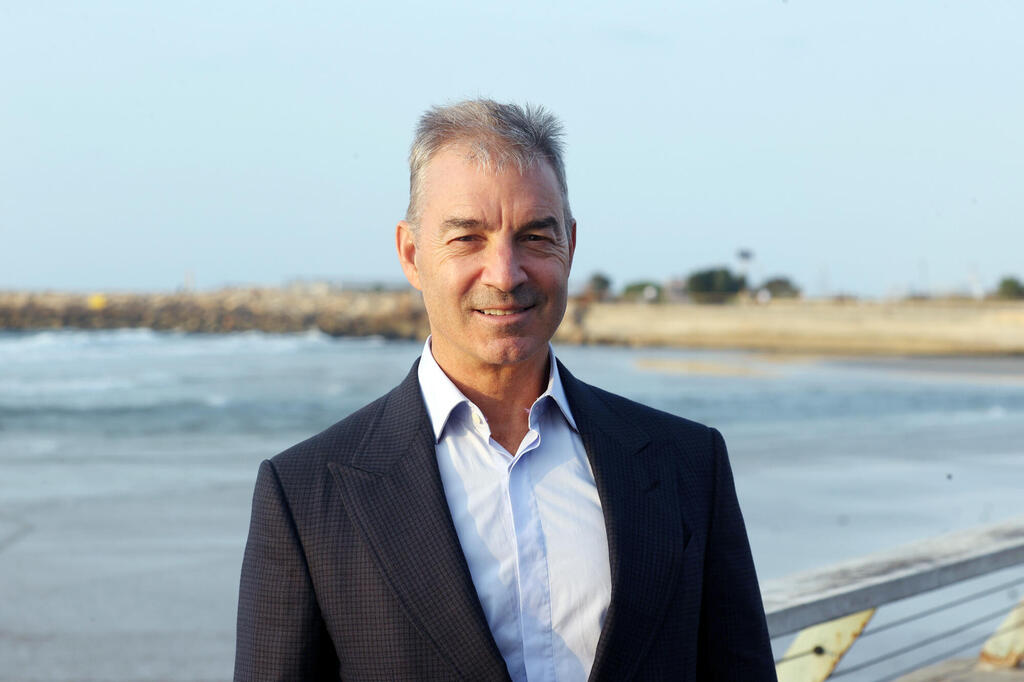 "I hope that in the current economic environment there will be fewer 'tourist investors' who will throw ridiculous sums at startup companies. It wasn't only investments in late stages, but also investments in early stages were made at excessive values, especially in Israel. There were companies here that raised double or even triple the value of what they would have received only a few years before that. Last year we received inquiries from companies that did not yet have revenues and sometimes did not even have a presentation, but they wanted us to invest in them at a value of $20-25 million and a portion would go to the founders and not to the company in a so-called secondary deal. This madness will not return and everyone's expectations today are more reasonable," says Loeb in an exclusive interview with Calcalist.
So what is Third Point looking for here in Israel now?
"Beyond the quality of the entrepreneurs, the Israeli high-tech industry is now also undergoing change in favor of large companies and here is where we as an investor can influence and leverage the business. What companies that want to grow need are connections and I think I am their best salesperson," laughs Loeb. "I've helped quite a bit in helping the data companies that we have invested in to sell to my colleagues in the hedging industry who use such products a lot. There's also almost no big bank or company in the U.S. that I can't pick up the phone and call. I don't know how to write code, but there has already been a case in which a startup that received a rejection from the CTO of a potential client, ended up making a big deal with him after I intervened. In this sense, I am very involved and help the portfolio companies move quickly up the ladder and bring in big clients."
Loeb is not just bragging. The hedge fund he founded in 1995 beat the indices for quite a few years and made him a very rich man with a fortune estimated at $3.5 billion last year. The fund is based quite a bit on identifying companies in distress, buying shares in them, making changes in the management or the business structure and realizing the investment. The "attack" is led by Loeb personally through letters he sends to the boards of directors and sometimes also directly to the U.S. Securities and Exchange Commission when he backs them up with business data carefully collected beforehand. Over the years, the best business empires have been in Loeb's sights, starting with Sony, Yahoo and Intel, while today Loeb's efforts are mainly focused on the entertainment giant Disney, and very recently also the consumer giant Colgate Palmolive.
Despite the relatively new interest in the worlds of technology that led him to purchase shares of companies such as Amazon and Snowflake, Loeb is a classic Wall Street "wolf". During the interview, in which Schwartz also participated, Loeb apologized several times when he had to correspond with his trader and did not disconnect for a moment from the trading on Wall Street that began at the same time as our conversation in Tel Aviv. Although during the conversation it seemed at times that he was still suffering from jetlag, when the conversation turned to stocks, his eyes immediately lit up.
"As a child, I was always fascinated by entrepreneurship and the American dream. My aunt is Ruth Handler, who invented the Barbie doll and ran the Mattel toy company," he says, "My father was a successful lawyer, but my aunt was always the model for the whole family (including her children, Barbara and Ken, after whom the dolls that went on the market in 1959 and 1960 were named, very close to Loeb's own birth). I really liked stocks and started trading from the age of 10. In high school I already had an investment account and in college I invested $100,000 in very risky stocks and lost a lot of money. I'm not a mathematical genius and I don't do very complicated calculations. I've always been good at writing and I view companies as stories. Stories are a very powerful thing, but they need to be supported by numbers."
The love of writing is well expressed in the letters that Loeb sends to his friends, in which he often uses figurative language. For example, in a letter criticizing the management of one of the companies, he wrote that "the CEO should have been shown the door a long time ago accompanied by a ragged boot up their behind." To another CEO, who founded a scholarship fund in his name, he wrote, "One can only feel sorry for a student who will have your name attached to their academic record" and there was also another CEO whom Loeb advised to "focus on what you know how to do best: play golf at your estate in the Hamptons".
At the end of 2020, after reaching a holding of one billion dollars in Intel shares, he sent a letter to the Intel board of directors, in which he demanded changes be made to the company and is considered as one of the people who pushed to replace the CEO and appoint in his place Pat Gelsinger, the current CEO.
Do you really write your famous letters yourself?
"Yes, but I have excellent cooperation with my our head of PR, Elissa. I kind of throw up everything on the page, she cleans it up and then we make some more changes, she's an excellent editor."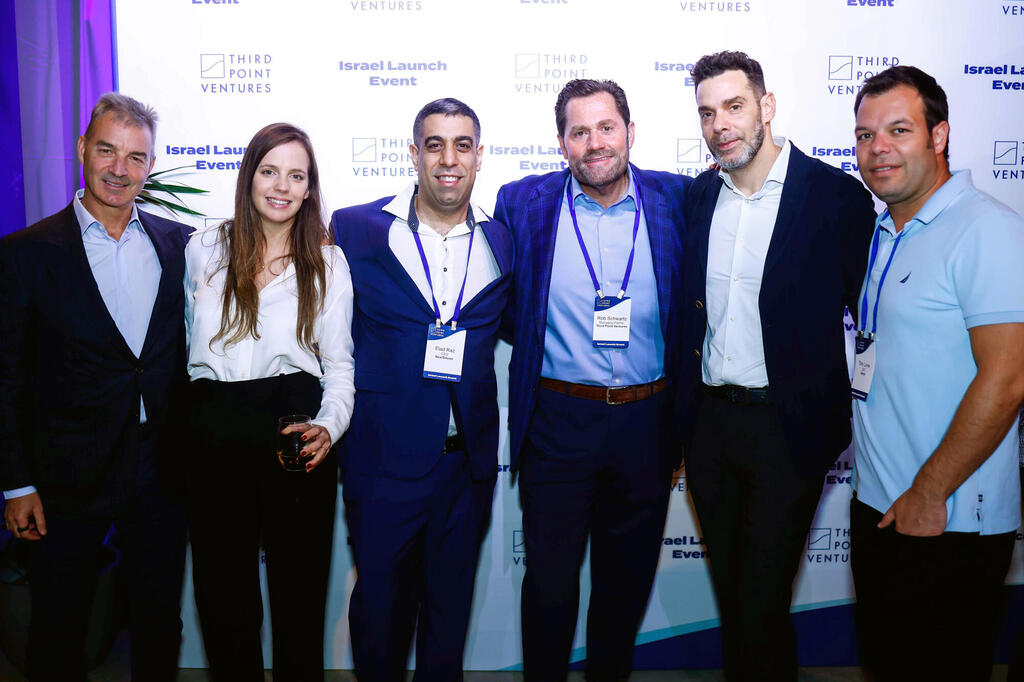 With Intel, on the one hand, you won when the management was replaced, but since then you have realized all your holdings in the company. Does that mean you think they have no chance?
"It doesn't mean anything. I still think that Gelsinger's appointment was the right thing to do, but the change process at Intel takes longer than we estimated. The good thing about public companies is that you can change your mind about the investment and leave immediately. Already at the beginning of the year I sold everything."
And what do you think about the decision to issue Mobileye even at a price that is much lower than the $50 billion that Intel initially hoped for?
"Intel is a cheap stock in terms of multiples, so the idea of flooding value through the issuance of a high-quality and growing company like Mobileye is correct. They also have to do it because Mobileye's market is very competitive and it must have a stock that will allow it to attract employees and reward them. But since we exited the investment, I don't know what to say any more beyond that."
One of Intel's problems is the state of the markets. Do you think we have already seen the bottom?
"I don't know how to predict markets better than others, but I do think that there is a tremendous level of pessimism in the market. It is true that there are scary things, but I do not remember such universal bearishness as today and that people reached such a level of underexposure to the markets. Since 2009, after the financial crisis, there has never been a market like this one where there is a perception that all economic news is terrible.
"I work according to scenarios and what concerns me now is the economic information about inflation and interest rates, and here we may have already seen the peak of inflation. There is a reasonable chance that inflation in the U.S. is starting to calm down. The Fed signaled on Friday that they will raise interest rates by another 0.75% and maybe it will start to decrease from there. If this is the case, profitable companies that are growing and trading at reasonable multiples, around 20, such as Microsoft or Amazon, are already interesting, and there are many other companies that were hit too hard. If we don't go into a deep recession, we might not see a rally but we'll see a positive trend. There is of course another set of risks around China and Russia and that's a good reason to be cautious, but I think people are too pessimistic."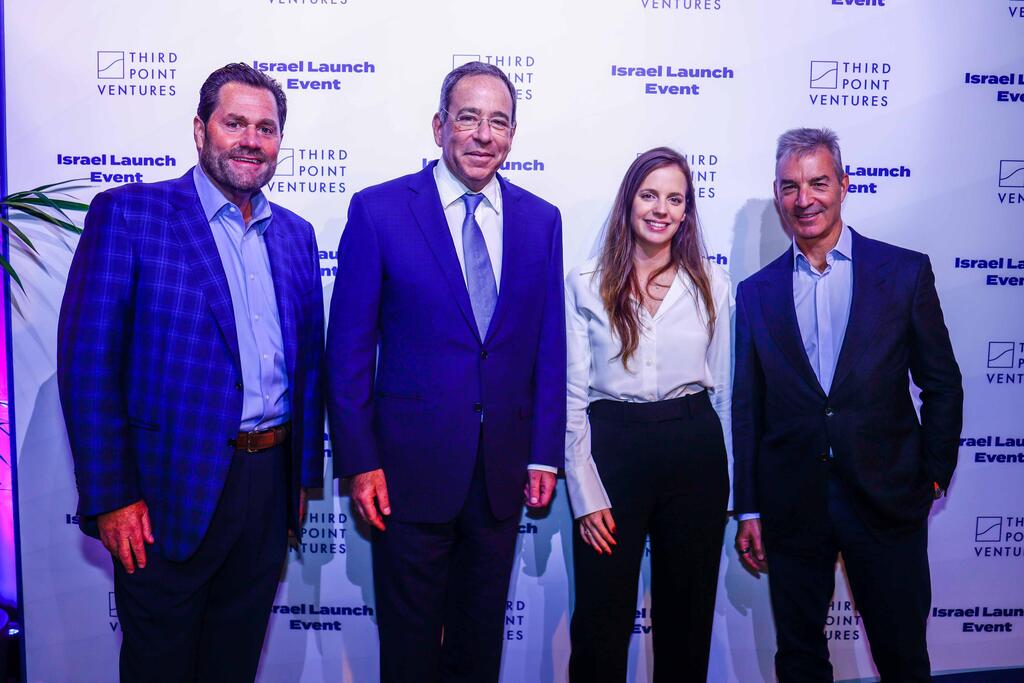 How do you raise a new fund in such a pessimistic atmosphere?
"The environment is indeed challenging because people are looking more backward and two years ago it was undoubtedly easier. But because we will focus on early stages and areas with deep technology and hardware, people see the value against investments in more consumer or software-oriented tech. We have almost strategic investors who have been great and loved the exposure that the fund gave them because it is targeted."
The first $440 million fund invested in three Israeli unicorns: Forter, Verbit, and NextSilicon, as well as a young startup called Trullion. Commitments of $300 million have already been received for the new fund, a large part of which is intended for investments in early-stage startups in Israel, and Loeb thinks that in the coming months it will continue to grow. The fund will be closed within six months and the activity in Israel will be managed by Sapir Harosh who until recently worked at the Israeli venture capital fund Pitango and specialized there in early stage investments.
"This is the second time we've recruited someone who is pregnant," Loeb laughs. Harosh, who gave birth to her first child only five weeks ago, is already working full-time just like the first pregnant woman Loeb is referring to, and that was Marissa Mayer, whom he pulled from Google to run Yahoo in 2012 as part of his struggle to revive what was once the world's largest internet company before Google took over the market. Although accompanied by a lot of buzz and hopes, Mayer did not really succeed in her mission and retired in 2017, after Yahoo's main operations were sold to Verizon:
Was Yahoo a success or a failure?
"As far as I'm concerned, Yahoo was a good investment, but I don't know if anyone could have made a successful operational turnaround in the company. Mayer improved the engineering, she built the application that they unbelievably didn't have. In my opinion, she doesn't get the credit she deserves for advancing the company."
Even in Israel, not all of Third Point's investments are a resounding success. SentinelOne is indeed the poster child, with the fund investing at a valuation of $70 million, while the company is traded today, after the falls, at a value of more than $6 billion. Loeb and Schwartz first invested in SentinelOne in 2015 when it was a small company: "Rob recognized that the cyber field would be hot and we started looking for companies in this field. The Crowdstrike train had already left the station because its value was too high. SentinelOne was the best in our opinion and was chosen because of the technology and not because it was Israeli."
But there is also Forter. Loeb and Schwartz invested in the company in its last round in 2021, which valued the company at $3 billion. Forter, which deals with fraud prevention in online shopping, has a direct and very clear Israeli competitor named Riskified, which was issued at a similar value on Wall Street, but currently is being traded with a market cap of only $600 million, which raises many question marks about Forter's true value.
What will happen to the investment in Forter?
The value is probably lower now and unfortunately some people think they have a direct comparison with Riskified. The value levels are different now and therefore we need to grow significantly to justify such a value again. In this market, it would be difficult to consider an IPO for most companies, even for a company we see as the clear market leader like Forter, and so we believe in them and understand that it will take more time than what we thought."
Our first investment in SentinelOne leading Series B in 2015 was at a $70 million valuation. As a public company today with the same multiple contraction endured by every high growth tech company, their current market cap is about 100X bigger than where we entered. If we make good selections at earlier stages then we are rewarded because of their scaling (in the case of SentinelOne, scaling from about $4M ARR to many hundreds of millions of ARR now) rather than just enjoying temporary high multiples. The key is that we select the right companies who will win long term in growing segments," Schwartz answers in place of Loeb, who is again fleeing to catch up with his broker.
Schwartz also noted another successful investment by the fund in the fintech company Upstart in which Third Point has already sold its stake.
"You want to be a good and committed partner to entrepreneurs, but the responsibility for investors is to sell on time and to understand that this is not a wedding - it is the combination of the knowledge from the hedge fund, and thanks to it we exited Upstart at full value," says Loeb.
In general, what preoccupies Loeb more recently are two things - his investment in Disney and his Judaism. Loeb revealed last August that he had reached a holding worth a billion dollars in the entertainment giant and since then he has been trying to rock the ship.
What about your current target Disney?
"Disney, unlike Intel, is in an excellent financial position. They have the parks and the products and the second division of content and the name of the production and streaming company, as well as ESPN. When we entered at $90, the company was only trading at the value of its parks activity. I don't care what happens in the technology sector, everyone in this room will still take their kids to the Disney parks and spend "zillions of dollars" there. I took my kids there too, I love it - and we spent crazy amounts of money there. So Disney's situation is also excellent because of all the characters and the rights to the universes - and Netflix doesn't have it."
Do you think Disney can beat Netflix?
"They don't need to beat Netflix, it would be a kind of duopoly in my opinion because only both of them have the critical mass at the global level."
Quite a few users claim that the user interface of Disney's streaming services is the worst.
"All of them are nothing special, but I got used to all of them. Just less than a month ago, Disney brought Carolyn Everson to the board, and I supported her appointment. She has very important experience in marketing and digital advertising, and I don't know if she will change the interface, but she will be very significant thanks to her experience."
Everson, who in her last role was CEO of the online delivery company Instacart and before that managed a division at Facebook, has extensive experience working with end consumers and this is the purpose behind her appointment.
Beyond his war with Disney, Loeb is also immersed in his Jewish project: "During the pandemic period, I studied Hebrew in preparation for the bar mitzvah that I intend to hold for myself because I have never actually had a bar mitzvah," says Loeb.
So the Israeli entrepreneurs can no longer gossip behind your back?
"They can freely. I only know the Hebrew prayers.like, "Modeh Ani" (I Give Thanks)."