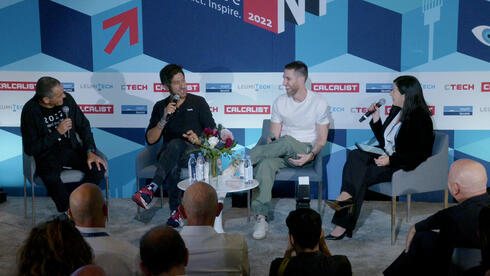 Mind the Tech NY 2022

"The cyber market isn't recession proof but it is certainly more resilient"
Assaf Rappaport, Co-Founder & CEO of Wiz, was speaking during a joint panel with Adam Singolda, Founder & CEO of Taboola, held at Mind the Tech NY
"In security we are seeing the market grow even now. It is disconnected in a way. The cyber market isn't recession proof but it is certainly more resilient than other markets," said Assaf Rappaport, Co-Founder and CEO of Wiz, speaking during a joint panel with Adam Singolda, Founder and CEO of Taboola, held on Thursday at Mind the Tech New York.
"As an entrepreneur we are incentivized to look at the short term, but there are things that you need to remember," added Rappaport. "Sometimes we are taking shortcuts in building technology as entrepreneurs but when we started Wiz we built for scale from the get go and this is something that allows us today to run super fast."
Singolda addressed Taboola's announcement from Tuesday in which it revealed it was laying off 120 employees as part of a cutback plan.
"We let go of 120 of our friends. We hae about 2,000 people in 20 countries. We generate about $1.5 billion in revenue but because of the recession we had to say bye to 120 of our friends. It isn't easy, but it was the right thing to do for the company as we look to 2023 and the future," explained Singolda.
Singolda also spoke about the decision to go public last year via a SPAC merger at a valuation of $2.6 billion, with the company's market cap plummeting to around $550 million since. "We didn't go public to look at the valuation daily. We did it because we thought it would make us a better company and give us access to cash. For me, I'm looking at Taboola in 2030 and what we can do between now and then. I believe that in the long term this is going to be the most rewarding economical decision we have ever made."
You can watch the full discussion in the video above.