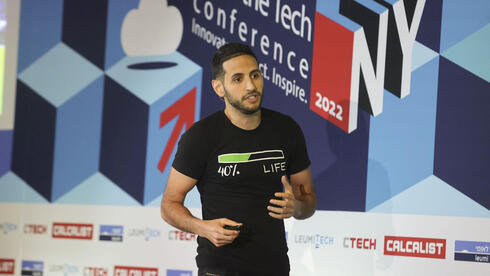 Mind the Tech NY 2022

Nuseir Yassin: "The community economy is going to be much bigger than the creator economy"
"Social media will become TV and then you will witness something called the rise of community platforms. The reason I'm betting on community platforms is that they provide the human connection," said Nuseir Yassin, CEO and Founder of Nas
"Nas Daily found itself at the right place at the right time and with the right format. Nowadays we have over 60 million followers in 13 different languages across six social media platforms. Needless to say, the bet on the creator economy paid off," Nuseir Yassin, CEO and Founder of Nas, said on Thursday during the Mind the Tech conference in New York.
"I think the next six years are going to be the most exciting six years of humanity. It's going to usher in a new type of content and new types of everything. What is happening now is that social media is losing the word social. It's becoming media, it's becoming like TV. That's why I see another opportunity coming along. Social media will become TV and then you will witness something called the rise of community platforms. The reason I'm betting on community platforms is that they provide the human connection. That is what we call the community economy and I think that is going to be much bigger than the creator economy."
You can watch the full presentation in the video above.