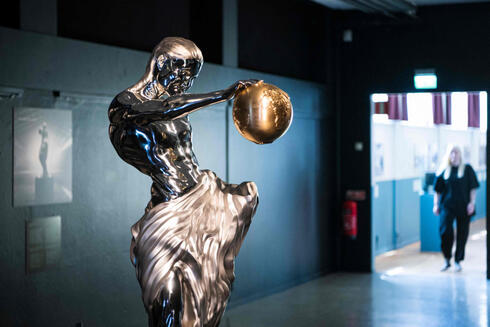 Analysis

5 reasons why generative AI hype might be exaggerated
There is plenty of reason to invest significant sums in generative AI, but the fear is of unwarranted investments that, in the longer term, will lead to a mini-collapse of weak players, which will discourage investors from pouring additional funds into worthy companies and harm the development of the field
In December 2017, the shares of a New York-based tea and lemonade beverage maker surged a whopping 380%. It didn't happen because the company discovered the secret formula of Coca-Cola or because it invented a tea drink that would give anyone who drank it superpowers. The reason was that the company, Long Island Iced Tea Corp, changed its name to Long Blockchain Corp. This, along with a vague promise of entry into the Bitcoin and blockchain space, was enough to drive investors into the stock during one of the cryptocurrency bubble periods.
The field of generative artificial intelligence (Generative AI) is not crypto. In contrast to that, it is a sector that produces products that work and have real use scenarios that are already in use and are only expanding, affecting a variety of industries. However, the current frenzy surrounding startups in the field is somewhat reminiscent of the same frenzy surrounding crypto and blockchain, and the various evidence of the formation of a bubble should be a clear warning signal to investors.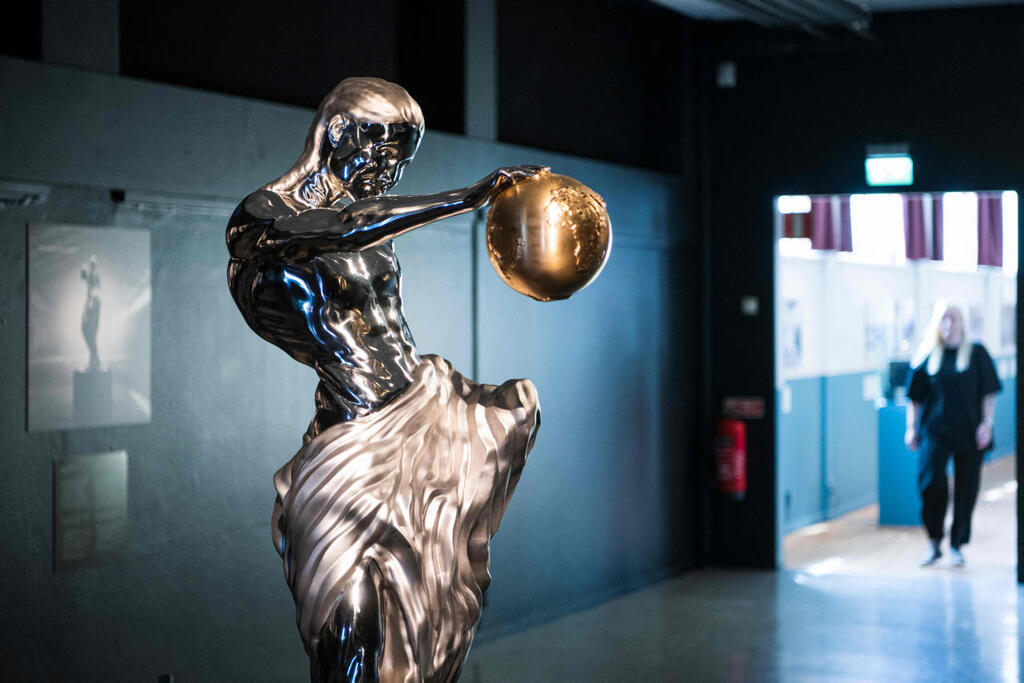 Alarm bell No. 1 - Mistral AI
The Parisian startup Mistral AI, which was founded only four weeks ago, does not yet have a product. The first employees started working there only a few days ago. Still, according to a report by the Financial Times, this week it completed a Seed round of 105 million euros at a value of 240 million euros - the largest Seed round ever for a European startup. And we are not talking about second-class investors, but some of the prominent players in the field, such as the venture capital fund Lightspeed, which previously invested in Snapchat, Epic Games, and Stability AI; former Google CEO and Chairman Eric Schmidt; French-Jewish telecom billionaire Xavier Niel; and the French investment bank Bpifrance. The reason? The company's founders are former Google and Meta AI researchers, and they started the company with a vague promise to develop a "large language model," similar to the generative artificial intelligence system behind OpenAI's ChatGPT. "There is a rising awareness of the fact that this technology is transformative and Europe needs to do something about it, both as a regulator, as a customer and an investor," Mistral AI CEO Arthur Mensch told the Financial Times.
Alarm bell No. 2 - The investors
Mistral AI is not alone, and investments in the field of generative artificial intelligence are flowing at a dizzying pace. According to data from the website dealroom.co, which monitors private investments in high-tech, since the beginning of the year, more than $4 billion have been invested in companies related to artificial intelligence in Europe alone (the figure also includes Great Britain and Israel). At the same time, $25 billion were invested in the U.S. According to Dealroom, AI companies manage to raise large sums of money even in a period of declining high-tech investments, a result of strong optimism regarding the ability of generative artificial intelligence to change industries. According to CB Insights, fundraising by generative AI startups reached a record $2.6 billion in 110 deals last year. This compares to $1.5 billion in 105 transactions in 2021 and $271 million in 65 transactions in 2020. Considering that the broad public interest in the field exploded mainly with the launch of ChatGPT in late November 2022, it is likely that 2023 will also generate a record figure.
Alarm bell No. 3 - The unicorns
According to data from the research company PitchBook Data, out of 20 American companies that reached a value of one billion dollars or more this year, 10 of them operate in the field of artificial intelligence. And not only that: they do it at a dizzying pace. According to research firm CB Insights, the companies in the field that have become unicorns, 13 in number, have done so within an average of 3.6 years since their inception. This is compared to an industry-wide average of seven years.
Alarm bell No. 4 - The secondary market
The current supply of startups in the field seems to be insufficient to meet the demand from investors. As a result, they turn to buying shares in the secondary market. According to data from EquityZen, which operates a secondary market for shares of private companies, shares of artificial intelligence and machine learning companies were the most sought after every month of the year. The founder and Chief Strategy Officer Phil Haslett told the Insider website that shares of these companies now represent 25-30% of investor demand. On the AngelList website, which serves as a hub for connecting early-stage startups with angels and smaller venture capital funds, they reported a significant increase in the sale of shares of AI companies in the secondary market - from 3% of all transactions at the beginning of 2021 to 19% at the end of the first quarter of 2023.
Alarm bell No. 5 - The consulting companies
You know you're in trouble when the big business consulting firms start providing huge numbers. Accenture, the consulting and technological services company, announced this week that it intends to invest $3 billion in AI over the next three years, and in particular in generative AI. "There is unprecedented interest in all areas of AI, and the substantial investment we are making in our Data & AI practice will help our clients move from interest to action to value, and in a responsible way with clear business cases," said Julie Sweet, chair and CEO of Accenture. At the same time, McKinsey published a report estimating that generative AI could increase the global economy by $2.6 trillion to $4.4 trillion per year. For comparison, the UK's GDP was $3.1 trillion in 2021. The company also estimated that artificial intelligence will automate half of the operations between 2030 and 2060. The company's previous forecast was for a timeframe of 2035 to 2075 and was shortened due to the penetration of generative AI. McKinsey's data are not necessarily far-fetched or unrealistic, but while they refer to the longer term, in practice, they fuel interest in the field in the immediate term.
All these factors come together and feed each other to inflate an investment bubble that, even if it is not based on hot air, may be ahead of its time. There is reason to invest significant sums in generative artificial intelligence, but the fear is of unwarranted investments that, in the longer term, will lead to a mini-collapse of weak players, which will discourage investors from pouring additional funds into worthy companies and harm the development of the field. Investors should learn some lessons from Long Blockchain. Within weeks after the name change and the jump in the stock, the company abandoned even the pretense of carrying out any activity in the crypto field. Trading in its shares was banned, and indictments were filed against its executives on suspicion of trading on the basis of insider information. The whole name change was a scam riding on the crypto hype.