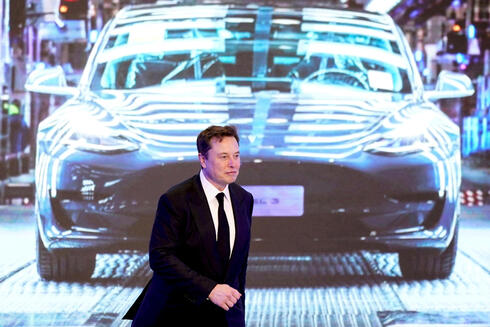 Elon Musk's crusade against LiDAR and radar is taking its toll on Israel's Arbe and Innoviz
Tesla has stopped selling vehicles with electronic radar in the US, and Musk has been refusing to use laser radar for years. Musk's vision undermines the existence of two competing Israeli laser radar suppliers, which merged last year with American SPACs, and have since seen their value plummet
Tesla recorded another milestone in Elon Musk's war on automobile radars last month. The American electric car maker announced that it will stop equipping the saloon Model S and leisure Model X with electronic radars, a move it already made a year ago with its smaller pair of electric vehicles, Model 3 and Model Y. The move is currently limited to cars that Tesla sells in the U.S., and comes after years in which Musk claimed that laser radar, LiDAR, is unnecessary too, even though other car manufacturers are actually adopting the technology for models with partially autonomous capabilities.
"Humans drive through the eyes that see, and a brain made up of biological neural networks that analyze the information. There's no reason an autonomous vehicle would not work the same way, with silicone neural cameras and networks processing the information," Musk wrote in October. However, Tesla announced that until its artificial intelligence system gains experience working only with a camera, the maximum speed at which its vehicle's safety system operates will be limited to 80 miles per hour (130 km/h). This is while the competitors, mainly the German luxury manufacturers who also use radars and LiDARs, allow adaptive cruising at Autobahn speeds, which is close to 200 km/h.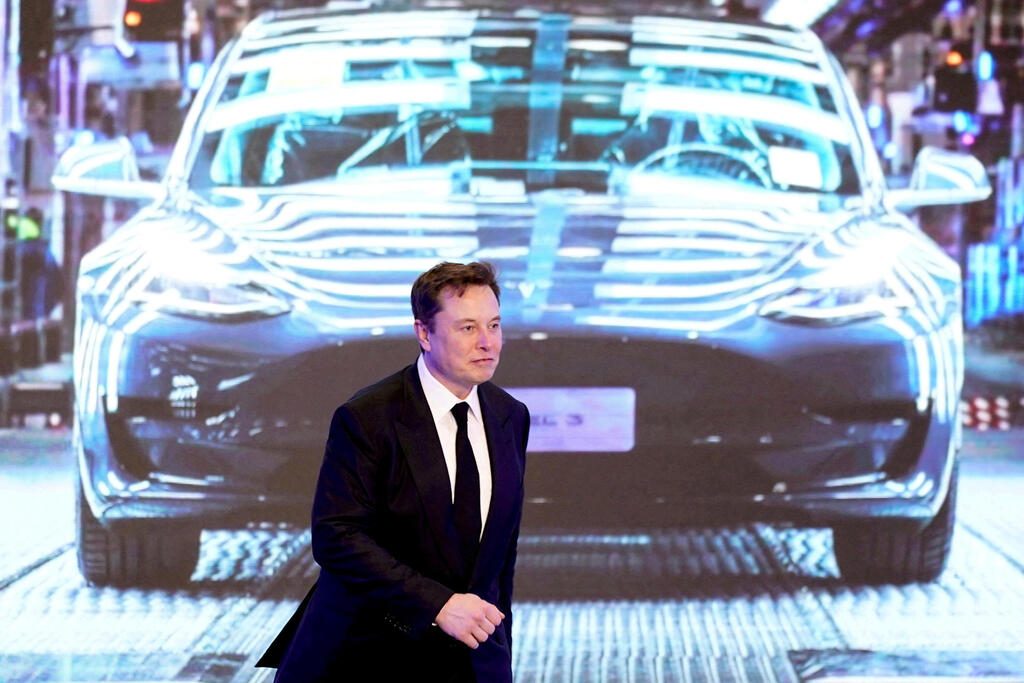 Among those who were less enthusiastic about Musk's approach were members of the U.S. Dept. of Transportation's National Highway Traffic Safety Administration (NHTSA) which announced the opening of an investigation against Tesla, following complaints of "phantom braking," meaning unexplained emergency braking received from Tesla Model 3 and Y, whose emergency braking is based on cameras. In the United States, there are about 400,000 cars of the two models that have been manufactured since the radar was removed in 2021.
Phantom braking exposes the vehicle to the risk of a rear-end collision by a driver who was surprised by the emergency braking of Tesla models, and is one of the scenarios that led other automakers to prefer to incorporate in their safety system an additional sensor as a camera backup - radar, LiDAR, or both.
Prof. Amnon Shashua, Mobileye's CEO and senior vice president at Intel, also believes that an autonomous vehicle will need backup for its cameras. Mobieye's autonomous driving system will be based on a set of cameras and electronic radars and separate laser radars, with each providing its own roadmap that the autonomous driving system will analyze, and in case of conflict will decide which of them to give priority, depending on a priority set in advance.
The problem with additional sensors is their high costs, especially of the LiDARs. An advanced radar, with a high resolution, like that of Israel's Arbe Robotics, costs more than $100, compared to a few tens of dollars in simple radars that are already installed in cars sold in Israel. LiDARs cost thousands of dollars, and the Israeli company Innoviz promises to reduce them to a price of a few hundred dollars. Both companies are preparing to supply the systems not only for future driverless cars (level 4-5 of autonomous driving), but also for manned vehicles with a high level of autonomy (level 2-3), which are already in production.
Musk's vision undermines the existence of the two companies, which merged last year with American SPACs, did not meet their revenue targets, and are trading at a lower value than they had when they went public.
Innoviz, founded and managed by Omar Keilaf, is traded at a value of $489 million after falling a total of 51% from the time of the IPO in July 2021, following a merger with the SPAC Collective Growth Corporation. Arbe Robotics, founded and managed by Kobi Marenko, is currently trading at a market value of $377 million, following a 25% decline since the October 2021 IPO, after merging with the SPAC Industrial Tech.
Among automakers looking to back up their camera array, the two companies are in competition. Radar is able to 'see' even in severe weather and darkness that hampers camera capabilities, and has a longer range than LiDAR, but it provides a lower resolution and non-color picture. LiDAR on the other hand, provides a higher resolution image, but only for short distances, and is able to function in conditions where cameras struggle.
Both companies have recently unveiled upgrades to their products. Arbe introduced the ability to map the space near the vehicle using the radar, and at a declared range of 300 meters, the first capability of its kind in the field of radars. Arbe already has manufacturing contracts with two Chinese companies, the autonomous vehicle venture AUTOx and the supplier of components to the automotive industry Weifu. The company lost about $30 million in 2021.
Innoviz has unveiled a new generation of its LiDAR, Innoviz 360, with improved resolution and 360-degree peripheral vision, and has designated it for trucks, buses and autonomous vehicles operating in logistics centers. Innoviz has a manufacturing contract with BMW and it works with major suppliers such as the Austrian company Magna International and the American company Aptiv. Innoviz lost about $158 million in 2021.
The two companies estimated in their reports that they will start recording significant revenue from the end of 2022 and especially in 2023 and 2024. Meanwhile, the rest of the car industry is not showing signs of following in the footsteps of Tesla's cost-cutting move, which has yet to convince authorities that it is not compromising.