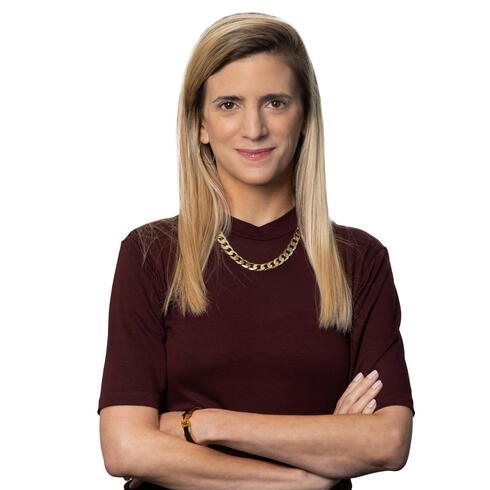 She-VC

"My most amazing experiences have always happened when I didn't choose the most obvious path"
A firm believer in taking risks, Hamutal Meridor, Partner at Vintage Investment Partners, found herself walking away from sure things a number of times throughout her career and it was always the right choice
Hamutal Meridor, Partner at Vintage Investment Partners, began her career at a startup where she was the first female hire working with 15 men. "I remember the CEO asking me if it was weird and I didn't understand what he wanted, my mom raised me not to notice." Not long after the startup, YaData, was acquired by Microsoft, Meridor was the first to leave as "the job was too easy and I didn't like being a small cog in a big machine, it wasn't for me."
Meridor, who apparently made some money from the sale, decided to walk away. "I just left, it was not worth it - you only live once. Always listen to your heart, if you are unhappy and you can afford it, just leave."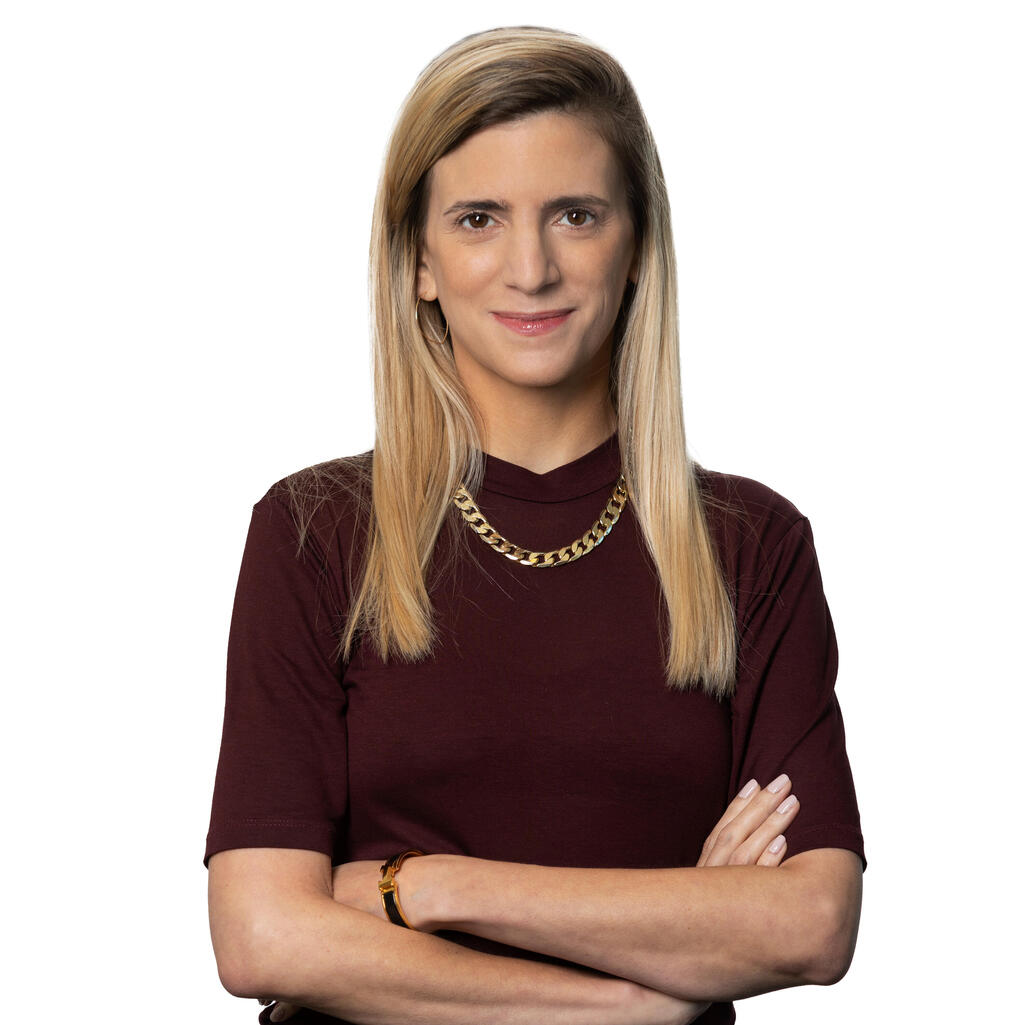 Meridor proceeded to open her own company in 2010. "Back then, I was the only woman at meetups. It was awkward, however, people also remembered me. At one point we started pitching and we pitched to Alan (Feld) at Vintage. I knew very little at this point as Vintage was only doing secondary deals. However, Alan agreed to meet with us. The meeting went okay and then an hour later Alan called me. He gave me compliments and warned me regarding my partner at the time. He wisely said 'a reputation is hard to build and easy to ruin and the person you came here with does not have a good reputation'. I was so grateful to him, we kept in touch and he became a mentor of mine. At every junction I went to him for advice."
Meridor ended up partnering with a co-worker from Microsoft and they founded Daps'em, a B2C startup. "We ran with it for a year and eventually we both realized being a startup founder wasn't really for him; however, we are still friends to this day." Meridor brought in other people, but paid a price for making the wrong choices. "My biggest takeaway is choosing the right people, chose people you get along with and people with integrity. Don't compromise."
Meridor then decided to close her startup, which was a hard decision to make. She had money lined up from angels but told them she was not going to take it, making this the second time Meridor decided to take the path less traveled. "They were so grateful to me for being honest that they said if I ever wanted money in the future that I should contact them."
Meridor worked as a consultant for the next year and a half and also served on the Steering Committee at Cracking the Glass Ceiling, a non-profit promoting STEM studies among girls from Israel's social and geographic periphery. She also founded Brainihack, a global hackathon brand. At one point, her CV reached Verint and she was offered the opportunity to lead a business unit managing 60 people and her own P&L. "I thought of it as the opportunity to do a real life MBA."
Meridor decided to step down pre-maternity leave and began a position as a deployment strategist at Palantir technologies. "I joined as an employee, it was a non-hierarchical company, very secretive and totally amazing." Less than a year later, Meridor became the GM of Israel. She was one of the first on the ground here and helped the company grow. She stayed there throughout the company's IPO and a year into Covid-19 decided to leave to make a greater impact with her skills.
A mutual friend who knew I wanted to leave told Alan, apparently at Vintage they were looking for a partner and wanted AI and data experience. That is when Meridor joined her mentor in business.
Founded 20 years ago, Vintage invests in growth companies (B rounds up to IPO) that have product market fit such as SentinelOne and monday.com. They invest mostly in Israel but are investing more and more outside the country. Vintage is not an average fund as a lot of the money is invested in other funds (funds of funds). The firm is basically an LP in other top tier funds. "It is very hard to invest in funds like these as everyone wants access. It is a real relationship game."
The Israeli fund has over $3.6 billion under management, with an investor base from Israeli and American institutions. Vintage also has a secondary fund where they buy stakes from existing investors.
CTech's She-VC series follows the stories of various female partners and senior managers in venture capital funds in Israel. Only 16% of partners in Israeli venture capital firms are women, and only 9% are investing partners. This poses a liability regarding how many female founders will be able to receive investments and it speaks to the industry as a whole.
Meridor grew up in Jerusalem and she jokingly explains how she was always surrounded by men growing up with three brothers. Meridor tells that growing up she had no barriers and anything was possible. "My mom, who is my role model, was working as the deputy of the Governor of the Bank of Israel. She was an economist and got a scholarship for economics at MIT. We were four siblings and she took us with her for a year as my dad couldn't leave his position. As a kid, I was used to not being afraid and walking into anything. When we moved I was in second grade and I didn't know English. I had a few lessons prior to moving. That was the most dominant experience of my childhood."
In the army, Meridor served in Unit 8200 and studied Computer Science and cognitive science as a double major. She then did her masters in NLP (before anyone knew what it was), at Edinburgh in Scotland stating "this was before I had a family so it was no big deal."
Speaking of family, how do you balance two young kids and your career?
"It's hard, let's put that out there. I give up on a lot of things, I spend less time with my friends, I sleep less (which is not great), and I have less hobbies. However, it gets better. Also, I have a great support system of nannies and my husband. I make mistakes and I keep making corrections along the way. When my kids show me they need more time I listen and fix it."
Tell me a story of a hardship you had to overcome.
Meridor talked about the past few months in her life. "There are multiple factors at play that make it a hard time to be a mom, a woman, an Israeli, a Zionist or anyone who cares about equality deeply.
"In every facet of my life there are hardships, sick people which happens as you grow older. At work, we are going through hard times with the rescission, but we are optimistic. We are learning a lot but it is hard. On a national level, we are in a horrible position. Every Saturday I protest with my kids and every Monday I head to the Knesset."
Meridor's grandparents were in the Etzel and her father Dan Meridor is a former Minister of Finance and Minister of Justice. "Where is our country headed? The optimist in me feels empowered, we are building resilience. Many people from all walks of life are worried and coming together. This is Zionism 2.0. I am here to help build this future Israel."
What tip would you offer your fellow women?
"My first tip would be to find a mentor. In corporate, try to find a sponsor from the inside, and if you work at a startup or VC find someone on the outside - female or male, it doesn't matter. Second, and this sounds like a cliché; believe in yourself. When you succeed in something it is because of you, not external factors. And if you fail you fail, men fail all the time. With my daughter I do affirmation every day and I see how well it works. Finally, take risks. Don't always aim to do the proper thing. My most amazing experiences have always happened when I didn't choose the most obvious path."