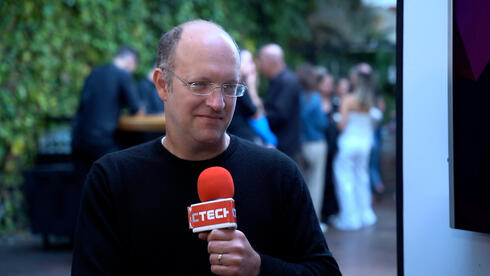 CTalk

FlyTrex CEO explains journey to becoming largest drone delivery service in the US
Yariv Bash, Co-founder & CEO of FlyTrex, noted how an average delivery takes 3-4 minutes so the company's drones can even deliver ice cream and coffee
"We are the largest drone delivery service in the U.S., we have five stations in North Carolina and Texas working seven days a week, servicing thousands of customers," said Yariv Bash, Co-founder and CEO at FlyTrex, during an interview with CTech at the Shufersal Online and Calcalist e-commerce event last week. "We are charging a fee from customers and restaurants; however, using drones instead of humans, we are way more affordable. An average delivery takes 3-4 minutes so we can send ice cream, coffee from Starbucks, etc."
FlyTrex is a drone delivery service that can enhance efficiency by shortening delivery times and lowering costs. They have raised over $60 million so far.
The Shufersal Online and Calcalist e-commerce event focused on the various aspects of the flourishing world of online commerce, how Israel is beginning to catch up with international markets, the latest trends and forecasts, and emerging technologies from Israel for the promotion of e-commerce.
You can watch the full interview in the video above.