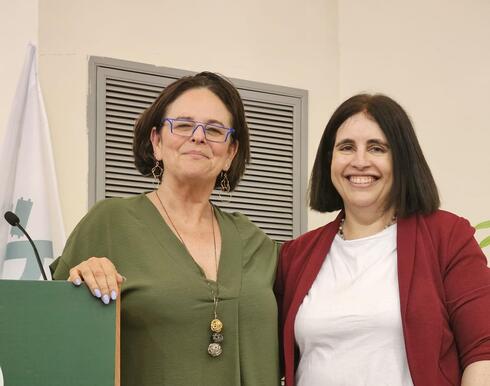 FemTech

NOGAFem: Bringing gendered medicine to the forefront
Co-founders of NOGAFem, Dr. Michal Sela and Dr. Ronell Klingman, spoke to CTech about their efforts to bring a gendered lens to healthcare and innovation
"You can't understand personalized medicine without understanding gendered medicine, and the impact of gender on health," says Co-founder of Israeli organization NOGAFem Dr. Ronell Klingman. "Our mission is really to transform women's health by incorporating a sex and gender lens into healthcare and innovation and mainstreaming women's healthcare into overall healthcare."
Klingman and Dr. Michal Sela co-founded NOGAFem in 2020. Dr. Klingman, originally from South Africa, practiced family medicine, and later worked in medical communications, and corporate social responsibility programs related to women's health in Africa. She developed a strong interest in addressing disparities in women's healthcare, and was shocked to see significant gaps in healthcare access and knowledge in Israel. Dr. Sela started as a dentist and switched to the civic arena, where her focus has been on equality in women's health and within society. Her work has included managing a rape crisis center, managing a women's rights organization, women's leadership within refugee populations, and teaching gender studies.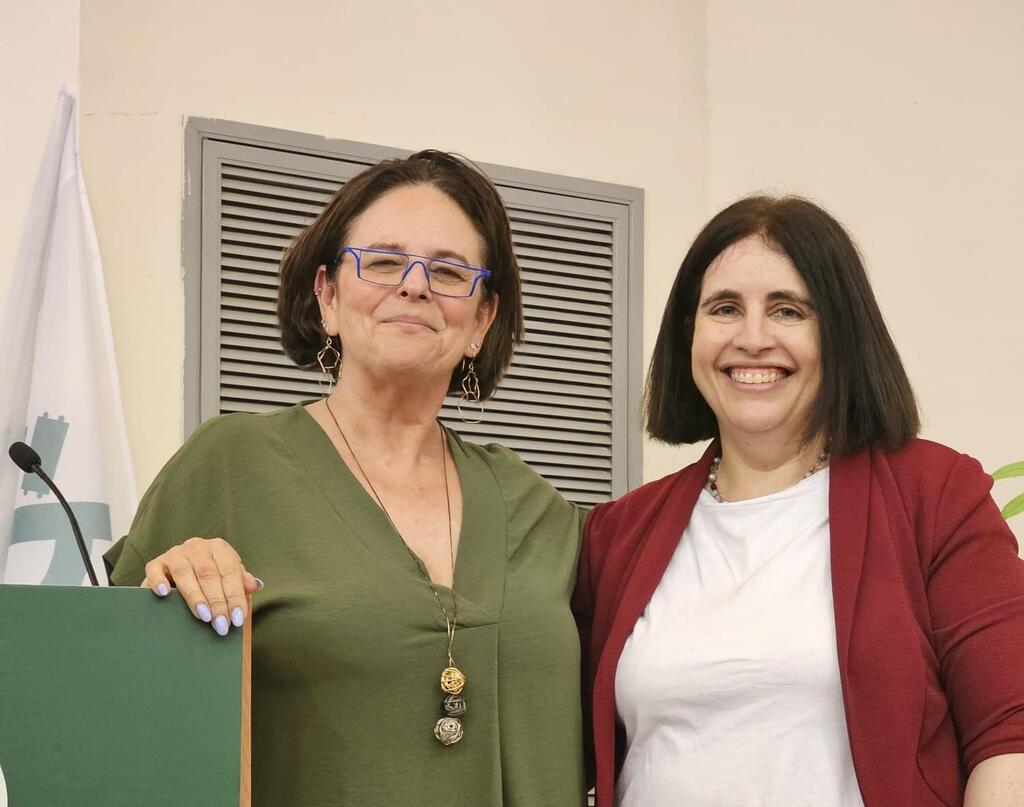 NOGAFem is a non-governmental and nonprofit organization that aims to transform women's health by incorporating a sex and gender lens into healthcare and innovation. Their activities are vast and include consulting with startups, mainly in the FemTech sector but also in the greater healthtech sector; education and advocating to integrate gender in health with healthcare professionals (among other things they are currently writing a chapter on women's health to be published by the Open University press and are part of a focus group to address sex and gender incorporation into the medical curriculum)); raising awareness about women's health issues within the tech sector; identifying and funding gaps in research related to women's health; providing education and consultation to larger corporations about integrating a gendered lens into their operations.
Klingman and Sela were motivated to found NOGAFem by a "shared mission" that "things are not right, that women are not getting the standard of treatment that they deserve," Sela says. The founders emphasize the need to address the broader aspects of women's health beyond FemTech. "On the one hand, [the term] unified the market and has brought it together into a category, but on the other hand, it has pigeonholed women's health as a specific category rather than including it as overall healthcare," says Klingman.
Whereas FemTech traditionally focuses on health issues specific to women, NOGAFem's goal is to raise awareness not only about conditions unique to women but also those that disproportionately or differently affect women. They stress the importance of considering sex and gender differences in research, innovation, and product development to provide equitable healthcare solutions.
Sela says that because different diseases can present differently in women than men, and therefore require different treatment, this kind of perspective needs to be integrated in the education of medical professionals.
"One of the classical examples is autoimmune disease and autoimmune diseases which is the third biggest market after cancer and cardiovascular disease in the U.S., and approximately 75% of those affected are women," says Klingman. "It's funny because it's not considered a disease in women's health, yet so many women are affected and it's created such a high healthcare burden, and there's so many different areas to research within that. That's just one example where we need to look at diseases that not only affect women but also predominantly affect women.
"There's a lot of science missing in women's health because of the historical gaps and bias that has formed and so we lack basic understanding and evidence-based research in many health conditions affecting women. Medicine has traditionally been modeled on men from preclinical trials through to clinical trials, and it was only in 1993 that the National Health Institute allowed women to re-enter clinical trials. So, we're still playing catch up to this day."
Regarding the state of women's health in Israel, Dr. Sela expressed concerns about the lack of understanding and funding for addressing gaps and researching unmet needs. There has been an emphasis in Israel on recruiting "more women to tech and innovation, but that's not the only issue." While it is important that there are more women represented in VCs and companies, Sela says, that is not enough to resolve the utter lack of awareness about women's health in the industry. "We have a general challenge of mainstreaming women's health and getting investors to recognize that women's health actually can give you a large return on investment."
The founders note the potential for innovation in Israel, particularly with the high rate of female physicians and interest in women's health, coupled with a supportive women's health innovation community. However, investment, scaling innovation globally and forming strategic partnerships remain challenges in the current economic and political climate.