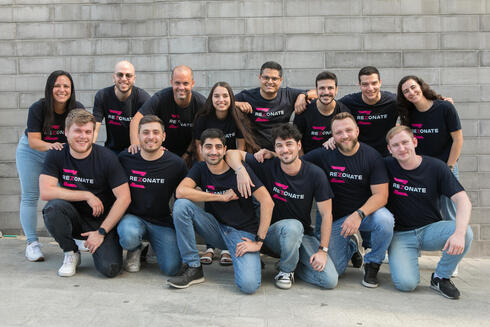 Rezonate receives $8.7 million investment for cloud identity protection platform
The Israeli startup's platform aims to create a unified view across identity and cloud infrastructure providers, giving security and DevOps teams the ability to detect, prioritize, and remediate identity-based threats in real time
Israeli startup Rezonate announced on Tuesday that it has raised $8.7 million in financing for its cloud identity protection platform that prevents access risk and stops attackers' actions to breach cloud infrastructure. The round was led by State of Mind Ventures and Flybridge, with participation from Merlin Ventures as well as security executives, angels, and strategic investors.
The company was founded in 2022 by CEO Roy Akerman, former head of Israeli Cyber Defense Operations, and CTO Ori Amiga, who led engineering teams for the Israeli government and a previous founder of an Incident Response (IR) firm.
Rezonate's Cloud Identity Protection Platform (CIPP) aims to create a unified view across identity and cloud infrastructure providers, giving security and DevOps teams the ability to detect, prioritize, and remediate identity-based threats in real-time. The agentless platform combines continuous identity posture, identity detection and response (ITDR), and operational visibility.
"The rapidly-changing cloudscape together with the proliferation of human and machine identities requires a different approach," said Roy Akerman, CEO of Rezonate. "Modern infrastructures require a precise and nimble way to outsmart attackers. One that prioritizes cloud identities and access at its core, and is constantly adapting to current dynamics over yesterday's snapshots and, for the first time, gives defenders and builders the means to act confidently."
"The fact that in just 10 months from our first line of code we already have active customers, solving key gaps daily, affirms the criticality of the cloud identity and access issue," said CTO Ori Amiga. "In a cloud world where everything is changing all of the time, DevOps teams need a solution as dynamic and automated as the infrastructure they need to protect is."