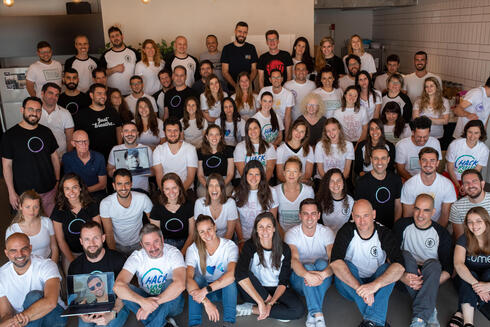 Lumen raises $62 million to measure metabolism through breath
The subscription service includes an app and a device which reveals the state of the user's metabolism and shows the impact of nutrition and lifestyle on the body
Israeli company Lumen, which has developed a handheld device to measure metabolism through the breath, announced on Thursday that it has raised $62 million in a Series B funding round led by Pitango Growth. Participating investors include Disruptive VC, Unorthodox Ventures, Hanwha Group, Resolute Ventures, RiverPark Ventures, and Almeda Ventures.
Lumen, which employs around 110 people, has raised $77 million to date. The company was founded in 2014 by sisters Dr. Merav Mor and Dr. Michal Mor, together with entrepreneurs Avi Smila (CIO), Dror Ceder (Chief Growth Officer), and Daniel Tal Mor (CEO).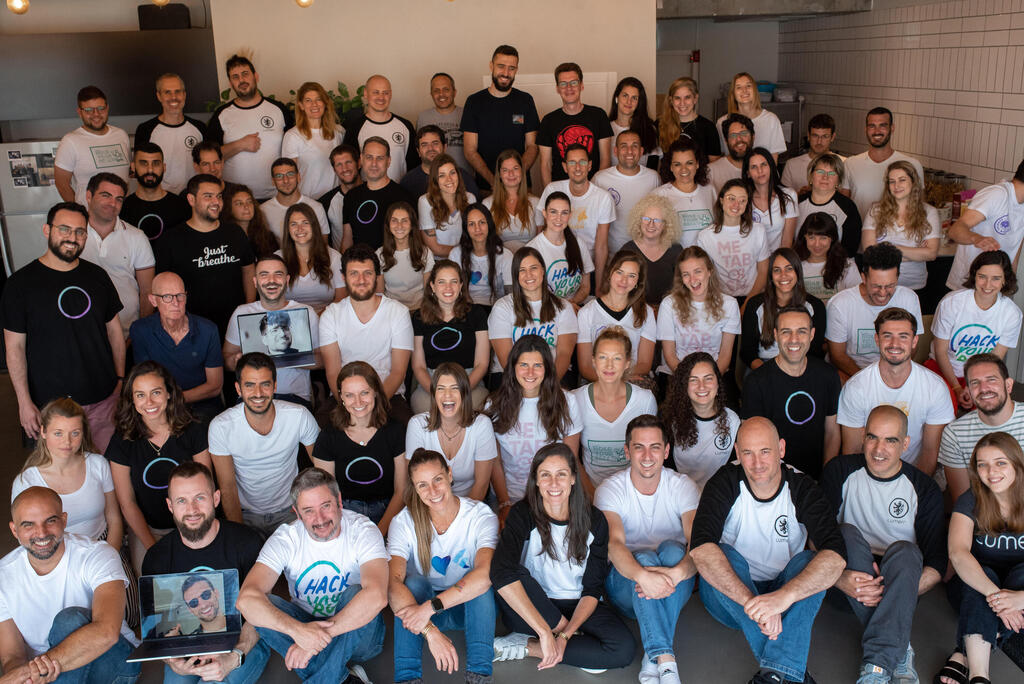 The Mor sisters came up with the idea to measure metabolism through breath during their PhD studies at Ben-Gurion University when they realized how wide the gap was between academic knowledge and practical implementations.
Lumen is a subscription service that includes an app and a device, which reveals the state of the user's metabolism and shows the impact of nutrition and lifestyle on the body.
The number of people using Lumen to improve their metabolic health has grown by 500% in the past year alone, with the company saying that it has reached annual revenues of tens of millions of dollars. Today more than 2 million monthly metabolic measurements are conducted at home or on the go with the Lumen handheld device. Traditionally, this process was only available in hospitals and clinics via a 45-minute expensive lab test.
"The first three years were focussed on developing the device that can provide measurements from a single breath," the Mor sisters told Calcalist. "Three years ago our technology was validated by research conducted at San Francisco State University and in April 2020 we began selling the product. Most of our users want to reduce their weight, but we believe that we can also enter the market of people who are aiming to improve their health."
Since inception, Lumen has been committed to investing in clinical research related to its community's most pressing health problems. Over the past year, the company has conducted research studies in several health fields with top academic institutions, including Purdue University's Whistler Center for Carbohydrate Research, University of Toronto's Faculty of Kinesiology and Physical Education and ARU Cambridge.
"Understanding the impact of nutrition, exercise, sleep and stress on your metabolism is key to reaching your health goals," said Daniel Tal, CEO and Co-Founder of Lumen. "One of the things we're most excited about is enabling people to take care of the 'engine of the body', which is our metabolism. Over the last year, Lumen customers discovered what types of foods they should be eating and what habits they should change or maintain."